Using YouTube videos in the classroom is invaluable for educators and entertains students. However, there are plenty of examples of distracting or simply inappropriate content that educators can have a hard time navigating. So, here are also some tips on how to overcome these problems when using YouTube in the classroom, especially watching YouTube without ads for teachers.
Part 1: Benefits of Using YouTube in the Classroom
The advantages of utilizing YouTube in the classroom are immense, including but not limited to the following:
#1. Microlearning and Mobile Technologies
Leveraging YouTube as part of your online education also offers you several benefits in the mobile and micro-learning arena. Since YouTube enables users to post videos of any length, the best method to ensure students get the help they need to learn more easily is to upload instructional videos that are no longer than 10 minutes long.
Students who cannot focus on one thing for long periods of time may benefit from this type of online education as well. Besides, videos posted to YouTube can be seen on a variety of devices, such as computers, tablets, and smartphones. YouTube videos can be viewable perfectly on any size screen without negatively affecting video quality or causing content to be distorted.
#2. Decrease the Cost of Online Education
The production expense of an instructional video is usually much cheaper than that of a Hollywood-caliber video. If you are an instructor trying to lower the cost of online education, YouTube is a beneficial resource. Even your smartphone's camera can help produce instructional videos, saving a lot of money while performing your duties as an instructor.
Once completed, you can publish them on your YouTube channel at no extra cost. On the other side, you can instantly boost your teaching track by buying subscribers on YouTube. Your channel's videos can be easily added to any online education platform to help students acquire knowledge efficiently and at a low cost.
On the other hand, students have unlimited access to all YouTube videos anytime and anywhere. As such, YouTube videos have the possibility to play an important role in decreasing the overall costs of online education and helping students learn even if they don't have enough money.
#3. To Get Free and High-Quality Lecture Material
Switching to remote learning is already a big effort. There's no need to complicate things by making all the material when you already have access to hundreds of movies. Additionally, BBC Teach, TEDx Talks, AsapSCIENCE, and Khan Academy are all top-notch information sources.
#4. To Promote the Sharing of the Work of Students
Display your student's great work. Make projects for your students to accomplish in which they will make instructional videos on one of the topics covered in your lesson plan. They'll be able to interact with each other and gain knowledge from the solutions designed by their peers.
#5. To Improve the Use of Your Material Through Transcription
Because of the high manufacturing expense, printed products like texts, worksheets, and other printed materials are often obsolete. On the other side, YouTube videos by their very nature are up-to-date and relevant from a cultural point of view. They will fail if this does not occur.
When your students present content in the context of the world, it will be easier for them to understand the content, just like using videos in their education now.
Since people get information in various formats involving a transcript from a credible source, delivering viewers an extra way to process the information presented in the video. In addition, with a transcript, it is much easier to analyze the video for some themes or terms.
Part 2: Tips for Teachers Using YouTube in the Classroom
For educators, there are a variety of ways to use YouTube in the classroom. These strategies provide the flexibility for teachers and students to teach and understand lessons separately. Below are some tips for teachers using YouTube in the classroom.
#1. Watch YouTube Without Ads for Teachers
Ads clearly distract students in class, that is, they divert students' attention from the task at hand to something apparently irrelevant. For most YouTube videos, you can skip the ads after the first 5 seconds, but some videos take 20 seconds or more.
To reduce this distraction, a good solution is to use MiniTool uTube Downloader, a handy multimedia tool that can be used to watch YouTube for teachers without ads.
This tool is a part of the MiniTool Video Converter product, with which you can save YouTube videos/playlists/audio/subtitles in different formats, including MP4, WebM, MP3, and WAV. Beyond that, the product allows you to convert multiple video/audio files at once and record everything that happens on the computer screen with high quality.
Let's see how to play YouTube videos without ads for teachers by using the MiniTool uTube Downloader tool.
Step 1: Click the Download button below to install and download the MiniTool Video Converter product to your PC.
MiniTool Video ConverterClick to Download100%Clean & Safe
Step 2: Start the product to go to its home screen. Then, you'll find 4 sections at the top of the home screen: Video Convert, Video Download, Screen Record, and Edit Video. To watch or play YouTube without ads for teachers, click on the Video Download section to access this feature.
Step 3: Now, copy the URL of the YouTube video that teachers want to watch for themselves or show to their students. Paste the URL into the search box and click on the Download button.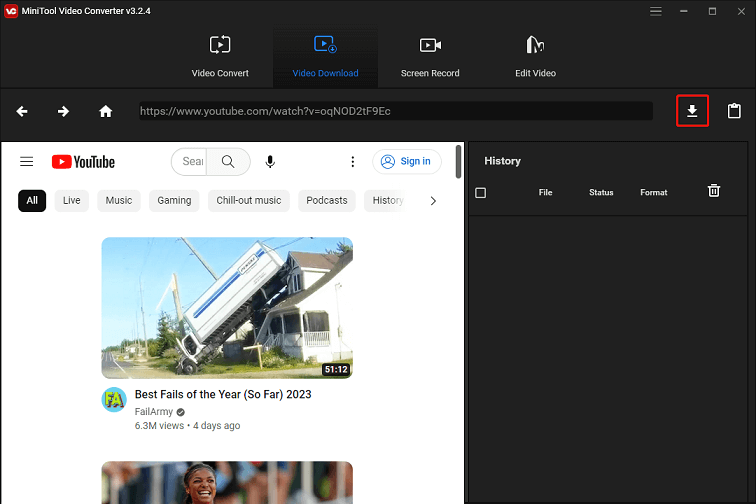 Step 4: Select the video format you desire and click on the DOWNLOAD button.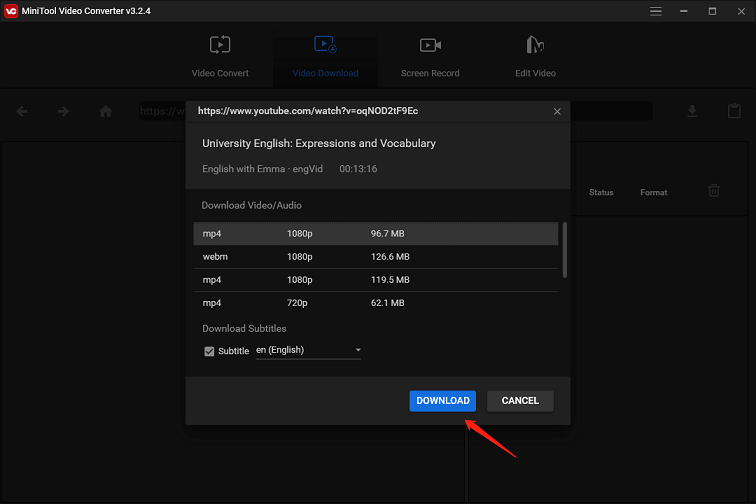 Step 5: After the download process is complete, two options will be provided – Navigate to file and Play. Click on one of the two options to watch or play the downloaded video without ads.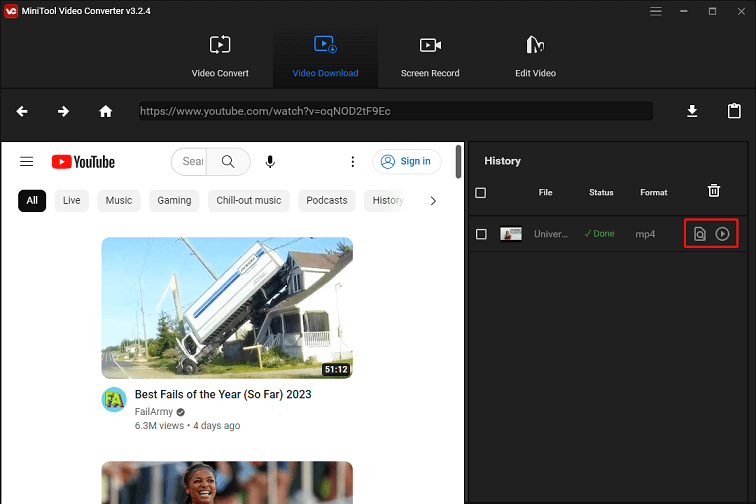 #2. Hide Distractions
Ads are obviously an annoyance when using YouTube in the classroom, but so are the videos in the sidebar and comments below. Of course, you can make the video full-screen to hide these distractions, but they will still be there when you exit full-screen mode or share a video link with your students. Is there anything more to do about this?
A variety of websites and browser extensions are available to assist with this issue. Websites such as ViewPure.com, SafeShare.TV and Quietube allow you to paste the link from a YouTube video into their search bar to get a clean and distraction-free view of your video. There are no sidebars and comments to keep people from dropping tasks.
Another option is to install a browser extension called Turn Off the Lights, which is available for all modern browsers. This useful tool dims everything around the video so it's no longer visible and concentrates people's attention on what you want them to see. For more options, Chrome users can try Magic Actions, an extension that enables deep customization of the YouTube experience.
You may also like:
#3. Turn on YouTube's Safety Mode
As you're presumably aware, not everything on YouTube is appropriate for the students you teach. YouTube has rigorous limits regarding the types of content that users can upload, yet that still doesn't exclude everything you might wish for. Enabling YouTube's Restricted Mode is one approach to avoid more unwanted content.
The Restricted Mode (formerly called Safe Mode) is located at the bottom of any YouTube page. And it allows you to hide videos containing content that has been flagged as inappropriate by other users. It is far from perfect, but it will reduce at least some of the less acceptable content in your browser.
You can toggle this feature on or off at the bottom of the screen, but note that it only works with the browser you are currently using. Students can go in and turn this setting on and off for their devices, however, at least you'll see less inappropriate content when you connect your computer to a projector or search for something to use in class.
#4. Start a YouTube Video at a Certain Time
Ever wanted to share a YouTube video with your students and wished you could start halfway through the video rather than starting from the beginning? Yep, you can! Just click the Share button underneath the YouTube video. This will bring up the sharing window, where you can tick a box to start the video at a specific time.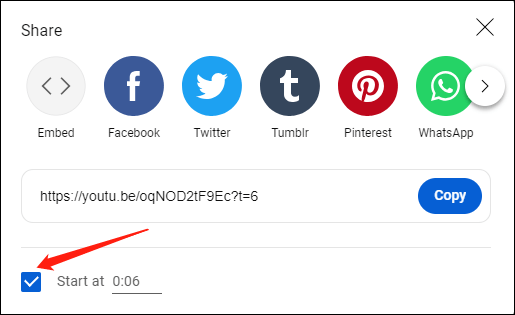 #5. Turn off Autoplay for YouTube Videos
Are you always bothered by YouTube's Autoplay feature? This feature automatically plays the next video after the video you're currently watching finishes playing. Fortunately, it is simple to turn off. When the feature is on, just tap the Autoplay switch at the bottom of the video to turn it off.
Bonus Tip: Make Teaching Videos Quickly with MiniTool MovieMaker
MiniTool MovieMaker is a great video editor to create a YouTube video for the classroom. With its intuitive user interface and advanced video editing features, you can make a teaching video in no time, regardless of skill level.
The video editing application covers built-in royalty-free music and cool visual effects (transitions, effects, motions, captions, titles, credits, animated elements, etc.). Other than that, it enables people to split videos, trim videos, crop videos, combine videos, rotate or flip videos, and reverse videos, among other things.
MiniTool MovieMakerClick to Download100%Clean & Safe
Here's a quick guide to creating a teaching video with MiniTool MovieMaker:
Download, install, and open MiniTool MovieMaker on your computer.
Select a suitable aspect ratio and click New Project.
Click Import Media Files to import your media files.
Drag and drop the imported media files into the timeline below.
Add your preferred songs and apply the desired visual effects.
Split/trim/crop/rotate/flip/reverse videos as needed.
Save to popular video formats or devices or upload to YouTube instantly.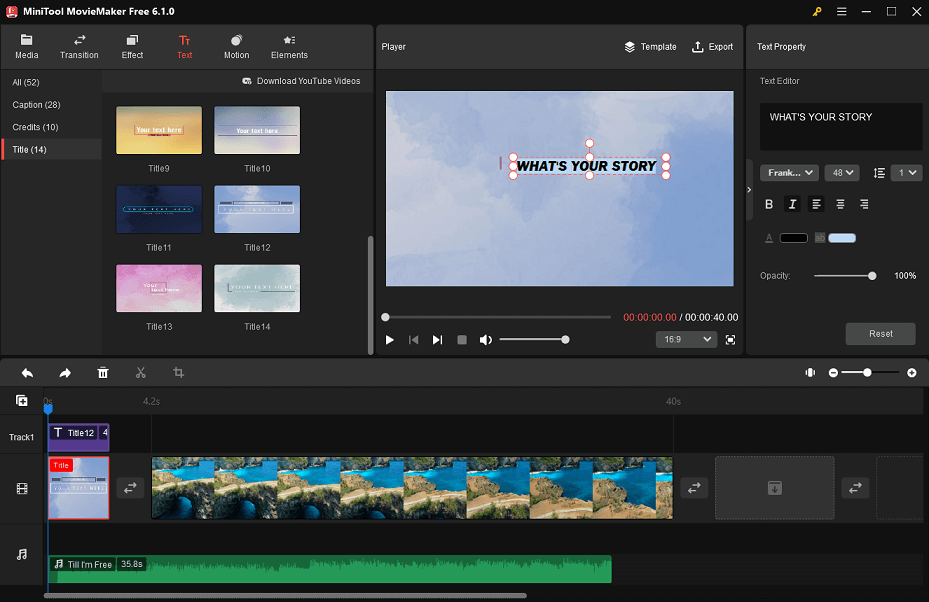 Most importantly, MiniTool MovieMaker is a good option for making a YouTube intro. Try it out for free now!
Read also: Top 10 Apps to Make YouTube Intros for 2023 [Highly Recommend]
Conclusion
Utilizing YouTube in the classroom brings great efficiency to teachers and students alike. Hopefully, the above content on the benefits and tips for teachers using YouTube in the classroom will give you new insights. The last thing to emphasize is that to watch YouTube without ads for teachers, the MiniTool uTube Downloader tool is strongly recommended.
If you have any questions or problems using the MiniTool Video Converter product, please feel free to contact us at [email protected].