A piece of good news arrived that you can enjoy YouTube TV on PS5. Well, this post from the MiniTool uTube Downloader website shows you how to install YouTube TV on PS5. By the way, if you want to get more information about YouTube TV, you can follow the website.
YouTube TV PS5
Here comes a new phrase "YouTube TV PS5" when the piece of news declared that PlayStation 5 fully supports the YouTube TV app. YouTube TV is a live streaming service, while PS5 is a home video game console that is the successor to PS4 (see PS4 vs. PS5).
So, the phrase "YouTube TV PS5" means that people who live in the United States are lucky enough to have another way to steam over 85 channels on their PS5s. Well, how to install YouTube TV on PS5? Follow the guide below.
How to Install YouTube TV in PS5?
The installation is easy to be done. You just need to perform the following steps.
Step 1: Sign up for YouTube TV.
Go to the YouTube TV webpage and click the SIGN IN option in the upper right corner. Then, you can use your Google account to sign up for YouTube TV.
Note:
YouTube TV is not a free service but offers a free trial. Therefore, you can sign up for the free trial to try it out before paying for the service.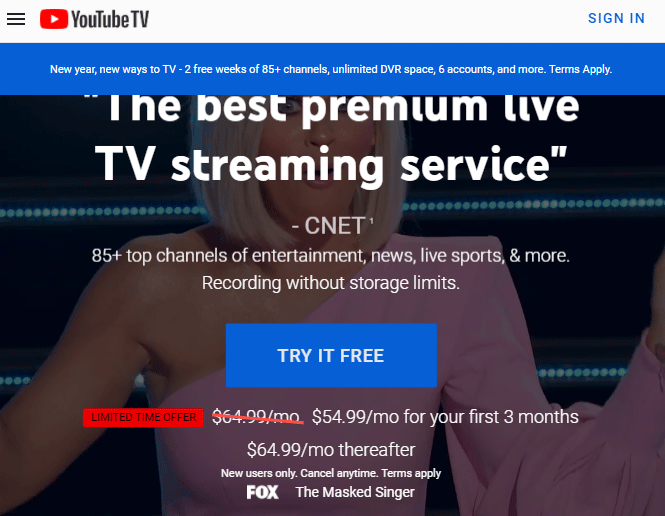 Step 2: Open your PS5 and make sure it is connected to a standard internet connection.
Step 3: Go to the home screen on your PS5. Then open the PlayStation Store app and search for and download the YouTube TV app.
Step 4: Wait for the app to be installed on PS5. After that, close the tab and go back to the home screen.
Step 5: On the home screen, select the Media tab and search for YouTube TV.
Step 6: Open YouTube TV on PS5 and click the LOGIN button. Then, go to the YouTube TV activation website on a phone or computer as a unique activation code is required.
Step 7: Enter the 8 digit activation code on the PS5 screen and click the Next button to follow the on-screen instructions to finish this activation.
That's all the process of installing YouTube TV on PS5? Is YouTube TV available on your PS5? If yes, you can enjoy the channels from YouTube TV on your PS5. For example, you can watch shows from ABC, CBS, FOX, NBC, and so on.
Tips:
Do you want to watch YouTube videos offline? If yes, you can try to use MiniTool uTube Downloader to download videos from YouTube. But note that the downloads from YouTube should not be used for commercial purposes.
MiniTool uTube DownloaderClick to Download100%Clean & Safe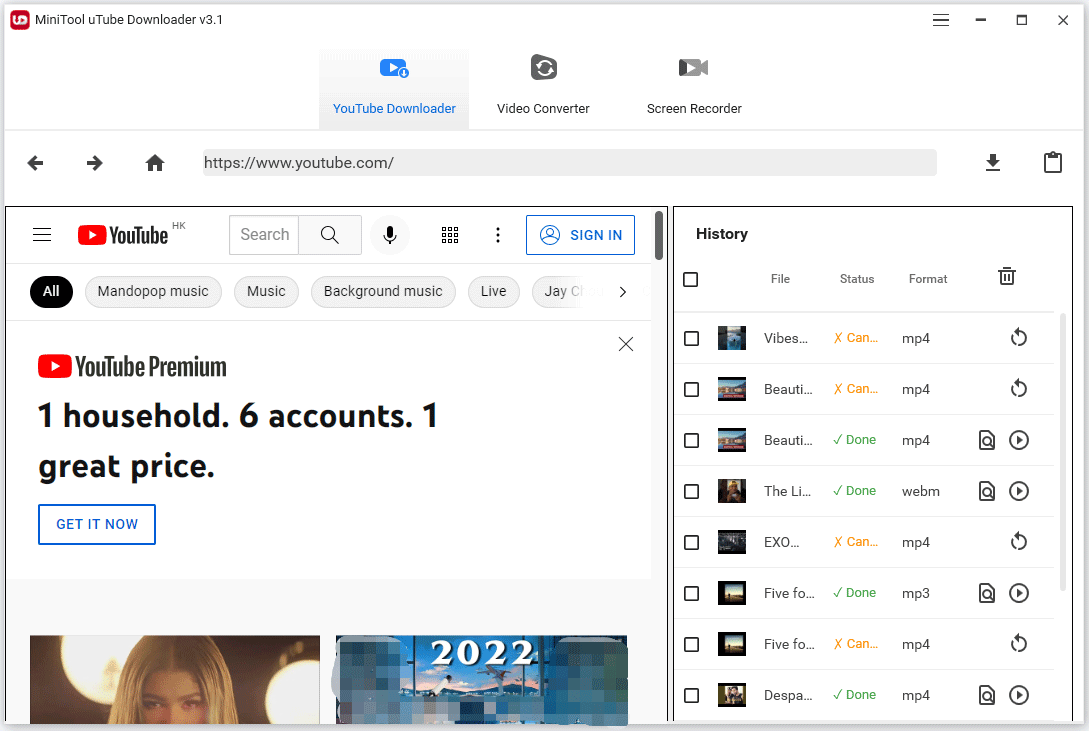 Final Words on "YouTube TV PS5"
It is easy to get YouTube TV installed on PS5, but if you have any questions about the installation, please do not hesitate to contact us, and we will reply to you when we receive your message.
In fact, a YouTube TV subscription can support 3 devices at the same time and YouTue TV is available on other devices (like Roku, Xbox One, and so on), which means that you can watch YouTube TV on these different devices at the same time.