Does every live channel on YouTube TV give you the error message "Playback error"? Do not worry! In this post, MiniTool uTube Downloader provides some solutions to help you fix "YouTube TV Playback error". Give them a try.
How to fix "YouTube TV Playback error"? There are 3 solutions. Try them one by one.
Fix 1: Restart the YouTube TV APP
Many users got the error message "Playback error" on YouTube TV by restarting the YouTube TV app. So, have a try.
After restarting the app, see if the error message will show up again. If yes, please try the following solutions.
Fix 2: Do a Power Recycle
Switch off the device where you are using YouTube TV. Do not forget to power off the network device such as router and modem.
After a few minutes, power on these devices and see if the error message "YouTube TV Playback error" has been removed.
Fix 3: Clear Cookies and Cache
If you still receive the YouTube TV Playback error, please try this solution.
Here is the tutorial on how to clear cookies and cache on Roku TV.
Step 1: Select the Home option in the main menu of the Roku TV.
Step 2: Get your remote control and then press the following keys:
Press Home 5 times.
Press Up.
Press Rewind 2 times.
Press Fast Forward 2 times.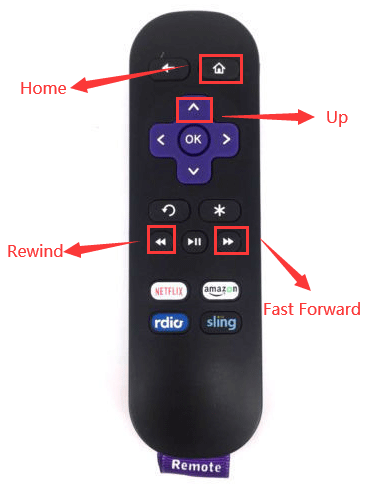 Step 3: 15-30 seconds later, the cache will be cleared. Then, you need to restart your Roku TV.
Once the Roku TV starts, check if the live channel will give the error message "Playback error" again.
Have you solved the issue "YouTube TV Playback error"? If the three solutions are not helpful, please wait patiently until the error disappears—some users said that the issue went away after certain minutes.
If you have any other solutions to "YouTube TV Playback error", please share them with us in the following comment zone.
Bonus: How to Watch YouTube Videos Smoothly
Many errors can impede you from watching YouTube videos online. To watch YouTube videos without these errors, you can get a YouTube downloader to download your favorite videos from YouTube and watch them offline.
Here MiniTool uTube Download is highly recommended. It is a free and 100% clean desktop YouTube downloader and video converter. You can download YouTube videos to MP3/WAV/MP4/WebM with the YouTube downloader.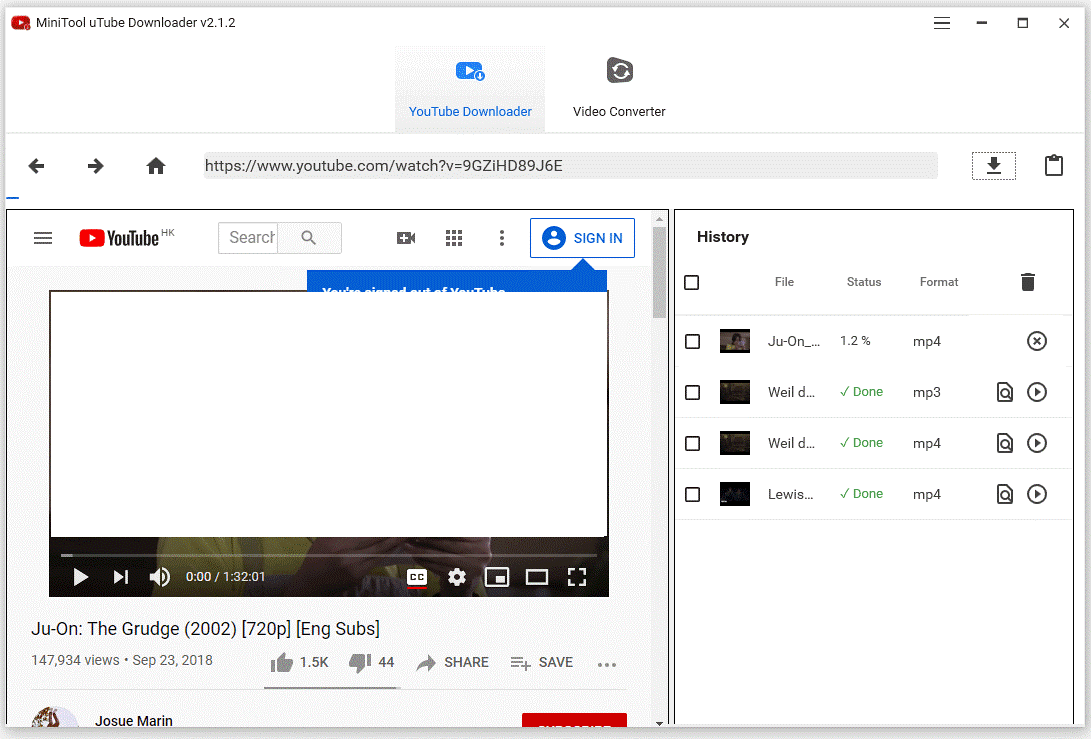 Click the following button to download it.
MiniTool uTube DownloaderClick to Download100%Clean & Safe
Then, follow the guide in the following post to download YouTube videos with MiniTool uTube Downloader.
After downloading the YouTube videos you want to watch, you can enjoy them smoothly.
Note: The videos that you download from YouTube are just for yourself and should not be for dissemination.