There are many interesting videos on YouTube and some users wonder whether they can post these videos on their channels. If you have the same question, read the post where MiniTool guides you on how to upload other videos on your YouTube channel legally.
YouTube boasts a vast amount of videos and the video contents are various, ranging from comedy to documentary. Lots of people would like to share the interesting YouTube videos on some social media and want to upload them on their own channel.
So, many YouTube users come up with "Can I post other people's YouTube videos on my channel". This question needs to be noticed. As we know, if someone uses clips or entire videos without permission or crediting the original user, he could get into trouble.
Virtually the answer to that question depends on the videos you want to upload to your channel. There are two licenses of YouTube videos – standard YouTube license and creative commons license.
When a YouTube creator uploads a video, YouTube asks the creator to choose a license for the video. If the creator chooses the standard YouTube license, the video can be only accessed from YouTube for watching purposes and cannot be reproduced or distributed. If the creator chooses the creative commons license, the video can be download, recreate, edit, or redistribute this video.
For the question "can I post other people's YouTube videos on my channel", you may have a clear answer.
Upload Other People's Video on YouTube Legally
Now, you have known that you can upload the video that was granted with the creative commons license on your own channel. There are two big benefits of uploading creative commons videos on your own channel:
How to upload other people's videos on YouTube legally? Here is the tutorial.
Step 1: Type the keywords for which you want to find videos on YouTube.com.
Step 2: Click the FILTER option at the top of the list of videos.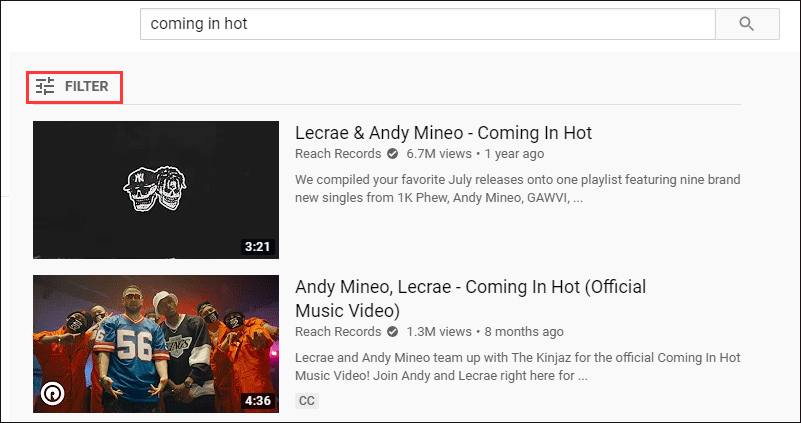 Step 3: Find Creative Commons from the FILTER menu.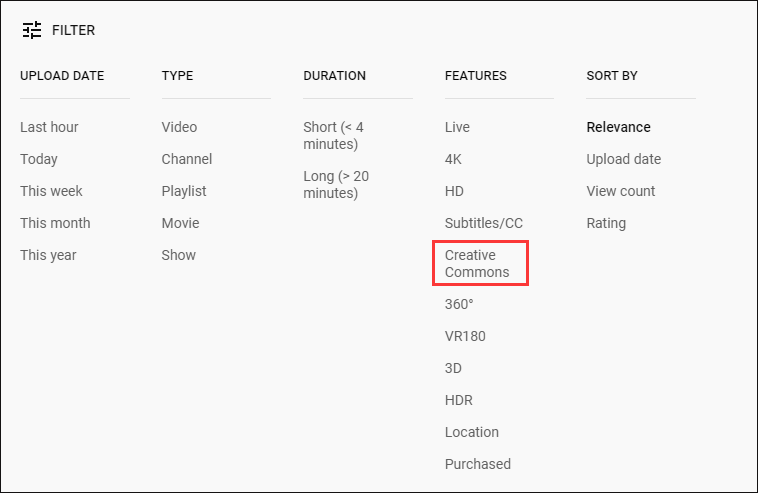 Step 4: You should see a new refresh list of videos. If not, there might be something wrong with the function. To solve it, you can try the solutions mentioned in Follow These Steps If the YouTube Filters Not Working. Select one video you want to upload to your channel and save it to your device.
Step 5: Edit the video, including its title, description, thumbnail, and tags.
Step 6: Upload it on your channel.
Click on the upload icon at the top right of the screen and select Upload video.
Drag and drop the video into the box.
Fill out all the information here.
Press the blue button Publish at the top right corner of the screen to apply changes.
Final Words
You can upload other people's YouTube videos on your channel if the videos are granted with the CREATIVE COMMONS LICENSE. After uploading such videos, you can make money from them.