YouTube, one of the most popular social media in the world, is widely used to watch online videos. As a YouTuber, I usually upload my cool videos made by MiniTool software to YouTube, but few people watched them. How can I get more views on YouTube?
Getting more views and subscribers on YouTube is every YouTuber's pursuit. How to get more views on YouTube? Here are 12 powerful tips.
#Create High-quality Videos
1. Content Should Be Useful or Entertaining
The most successful YouTube videos are about how-to instruction, entertainment, or a combination of both. Think about what your audiences need or you can ask them directly for what they want to know, and then you can create videos to meet their requirements.
2. Keep up to Date with Hot Trends
YouTube helps viewers understand what is happening in the world. Therefore, it is important to keep up with the latest trends. If you can incorporate them into your content in some ways, just do so. This action might make your videos stand out.
#Utilize YouTube Platform
3. Make Eye-catching Thumbnails
Whether they are on the organic search results page, the suggested videos section, or social media, your thumbnails are always displayed, and they largely determine whether viewers click on your videos. Make sure your thumbnails are readable and engaging.
4. Optimize Video Titles; Descriptions; Tags
Titles provide keywords for the algorithm to sort for relevancy purposes and attract users and inform them about what the video is about. Descriptions tell search engines and users exactly what your video means. YouTube tags help distinguish your video content and help algorithms understand what users can get from your videos.
5. Add a Branding Watermark in Your Videos
On the bottom right corner of your video is your branding watermark, and it's a call to action for viewers to subscribe to your channel.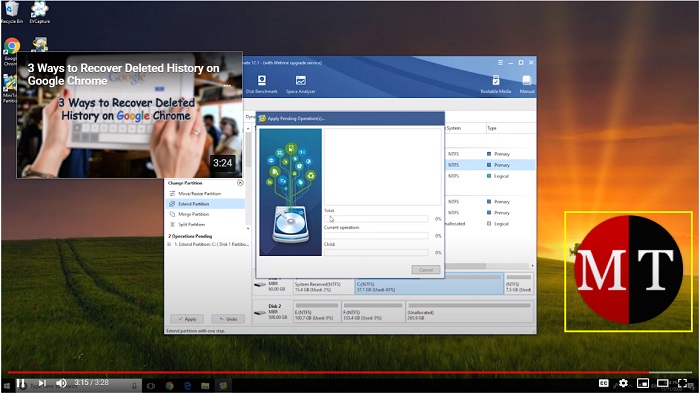 6. Make Playlists to Keep Viewers Watching
Create playlists for your content, so viewers can watch your videos consecutively. After the first video ends, your other videos will automatically play, which will certainly get more views.
7. Respond to Comments in Time
The "Comments" section is the starting point for connecting. By responding to each viewer's comments, you will be able to connect with your subscribers. And after that, they will be happy to see every new video you post.
8. Analyze Your Watch Time
Watch Time is how much time people actually spend watching your videos. In fact, according to YouTube, every video and every channel on YouTube is ranked by Watch Time. Adjust your video content based on these data.
#Promote Your Videos
9. Add End Screens and Cards to Your Videos
Basic interactive features of YouTube offer two options: Cards and End Screens. Both of them can link to related videos, channels, websites and polls in the videos. End Screens appear at the end of videos while Cards can pop up at any time during the video playback.
10. Make Sure Your Videos Are Embedding Enabled
Allowing viewers to embed your YouTube videos on their websites and blogs is an effective way for your brand to reach new audiences and get more views on YouTube.
11. Promote Your Videos on Other Social Media
If you have many followers on other social media, let them know each time you upload a new video to YouTube, which helps promote your videos and attract more subscribers from other platforms to YouTube.
12. Experiment with YouTube Ads
One guaranteed way to get more YouTube views is to pay for them. YouTube ads expose your content to viewers who cannot see your videos. And you can use a wide range of targeting options to make sure your videos are presented to the crowd.
Bottom Line
How to get more views on YouTube? 12 practical tips are introduced above. Why not have a try? If you have any questions or suggestions about it, please let us know via [email protected] or share them in the comments section below.