YouTube is a popular video-sharing platform where I upload my cool videos made by MiniTool software. Now I want to boost the visibility of my channel and attract more viewers to subscribe. Is there any way to promote my YouTube channel for free?
 How to promote your YouTube channel? Are you also looking for a way to get more subscribers without paying? check out the following free tips to increase your subscribers on YouTube.
1. Optimize Channel Description
If you are thinking about how to promote your YouTube channel, setting up your channel information right is one of the most basic things to start with.
Give a brief introduction of the channel. This information shows up in the About section on your channel and it works as a part of branding.
Use appropriate keywords in the first 100 characters as they would work as a snippet when a user searches for your channel.
More characters in description help improve your channel's visibility. It is recommended that you should use at least 300 characters in your channel description.
2. Perfect Video Titles
When you search for something on Google, it always shows results inclusive of YouTube videos. Therefore, optimizing your video title plays a vital role in improving your video rank in relevant search results.
Ensure your video title is not any longer than 70 characters as the rest do not appear in search results.
Make the title keyword-friendly. Keyword-inclusive titles can help your videos rank better in YouTube as well as in Google search results.
Add a number to the thumbnail text to increase click-through-rate (CTR) of your videos.
3. Write Excellent Video Descriptions
Be sure to write the correct description for each of your videos. Also make sure the description is rich. Viewers are generally preferred to read video descriptions, especially for product reviews and "how-to" tutorials.
3-4% keyword density and 300 words of video description can help your content stand out.
Recommended article: How to Put Links to Your YouTube Description
4. Create Eye-catching Thumbnails
While it's true that your thumbnail won't help you turn up in search results, it's also true that they make a big impact on what viewers choose to watch. It helps viewers quickly understand your video content and what they can get from it.
Recommended article: The Best YouTube Thumbnail Size: 6 Things You Need to Know
5. Maintain a Posting Schedule
The frequency of uploading videos has a lot to do with the overall visibility of the YouTube channel. If there is a significant gap between the videos you upload, it would make your channel less detectable.
If you are busy and can't track your time, you can schedule a video on YouTube. To do this, you first need to upload a video and mark it as Scheduled. You can set up the date and time when you want to post the video.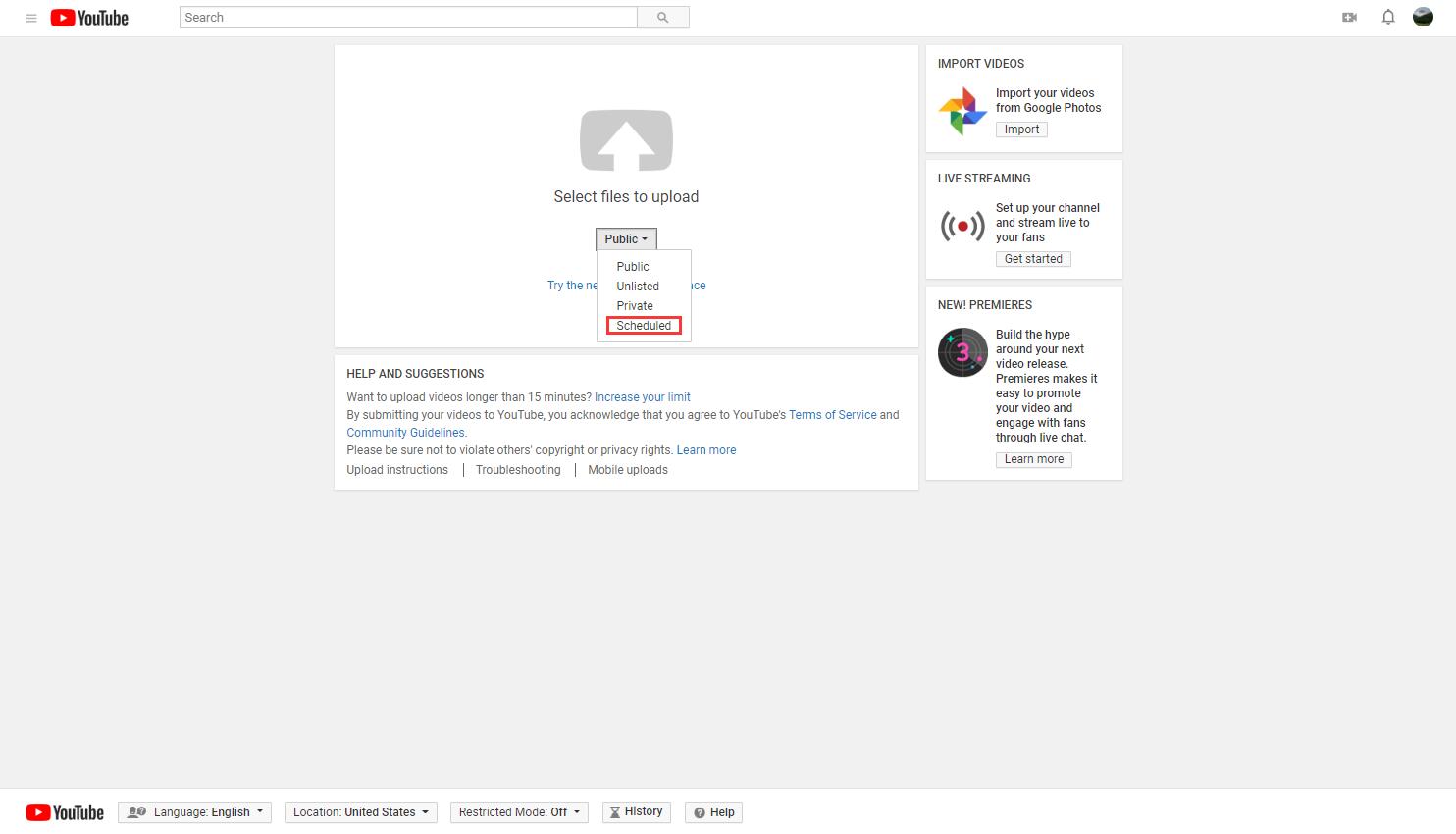 6. Create YouTube Playlists
Creating your own video playlists on YouTube can help you promote your videos, drive more views, and increase watch time.
Additionally, YouTube playlists help organize your content better. Viewers can easily filter relevant videos from your playlist according to their needs and preferences.
7. Embed YouTube Videos
Don't just focus on gaining viewers on YouTube. Try embedding your YouTube videos in Google slides or your other social media to generate backlinks. This can help you drive external traffic to your YouTube channel and boost your video rankings.
8. Engage with Viewers
Engagement fosters better relationship with viewers and encourages them to like, comment, and share your videos. This helps you drive more traffic to your YouTube channel.
Create authentic, helpful, and entertaining video content.
Make full use of the Comments section.
Ask your viewers to subscribe to your channel.
Request viewers to like and share your videos if they like your video content.
Bottom Line
How to promote your YouTube channel? Trying these tips, it would be much easier. If you have any questions or suggestions about it, please let us know via [email protected] or share it in the comments section below.