You may find many visitors don't subscribe to your YouTube channel after watching your video. Maybe they forget to subscribe or maybe they just leave your channel after watching it. So try to add YouTube end screen with a call to action to attract viewers.
Adding YouTube end screen is as important as making a title for YouTube video. To make a title for YouTube video, you need a video editor – MiniTool Movie Maker developed by MiniTool. However, you can add end screen on YouTube without any third-party video editor. This post will tell you what an end screen is and how to add YouTube end screen in detail.
What Is an End Screen?
An end screen is a short clip added to the last 5 to 20 seconds of a YouTube video. You can use it to promote other videos, playlists and external websites and encourages viewers to subscribe. You can also decide how long an end screen lasts and where the call to action locates on the screen.
So what can you add to an end screen? You can add up to four elements in an end screen.
Video: Choose any video or playlist from your channel. Remember, if you just start a YouTube channel, you need to ensure your channel has more than one YouTube video.
Subscribe: encourage viewers to subscribe to your YouTube channel.
Channel: Promote another channel.
Approved websites: Only YouTube Partner Program members can use this feature. This feature allows you to add external links to promote your business.
However, for some viewers, they won't be able to see your end screens in the following places:
Viewers can't see YouTube end screens on mobile
In the YouTube Music or YouTube Kids apps. To learn more about YouTube music, read this post: YouTube Music VS Spotify: Which Is Better Choice.
In 360 videos.
In Flash videos. You may want to know how to download flash videos.
How to add YouTube End Screen
After understanding what an end screen is, you may wonder how to add end screen on YouTube. Take the steps below to add YouTube end screen.
Step 1. Launch the web browser and open YouTube website to sign in to your account.
Step 2. Choose YouTube Studio (beta) from the drop-down menu after clicking your profile picture in the top right of your screen.
Step 3. Switch to Videos tab in the left panel and you'll see all your videos include unlisted videos. Then click on a video you want to add end screen on YouTube.
Related article: How to Share Unlisted YouTube Videos Privately.
Step 4. On this page, tap on End screen in the lower right corner of the screen to launch the YouTube end screen maker.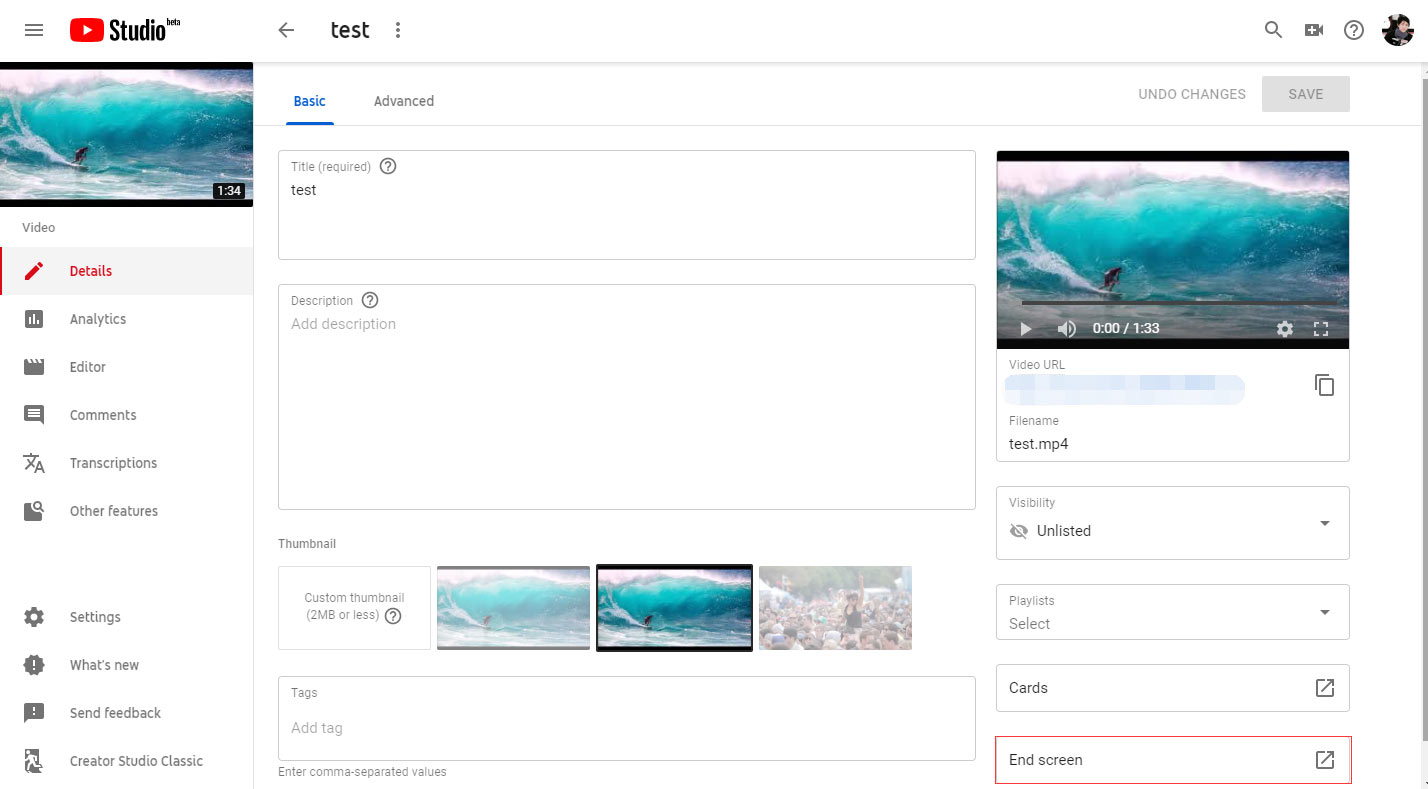 Step 5. The YouTube built-in end screen maker offers you some end screen templates. Click on Use template… and choose a YouTube end screen template you like. Tap on Add element to drop down a list, then select the elements you'd like to add.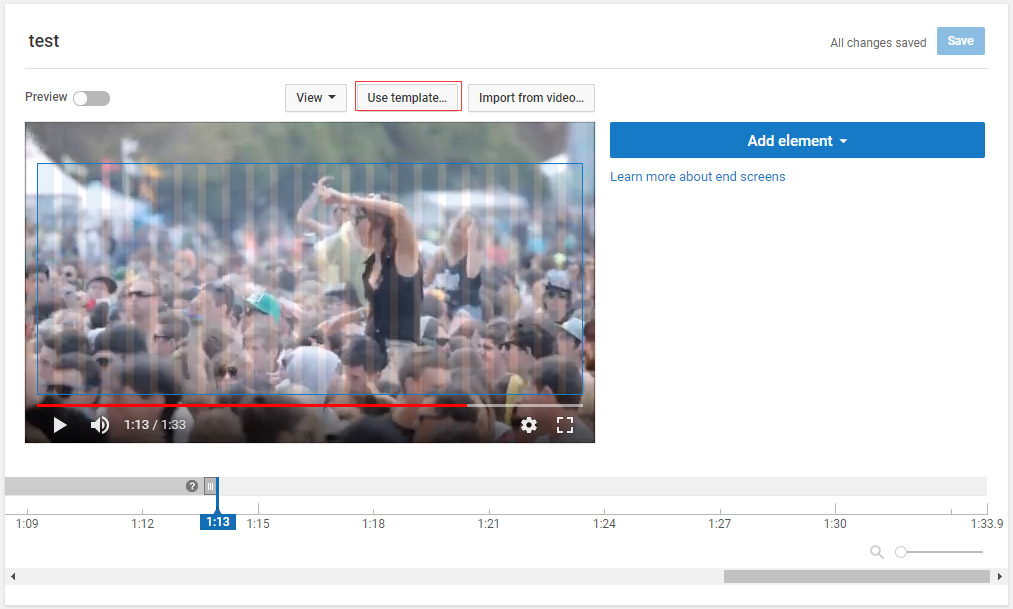 Step 6. When you're done, you can drag the gray bar on the timeline to decide how long subscribe and video appear.
Step 7. Finally, tap on Preview in the top left of the screen to preview the added end screen. After that, click the Save button to apply changes.
Conclusion
To promote your YouTube channel, try to add the YouTube end screen to get more views!
If you have any question about how to add end screen to a YouTube video, please leave a comment below.