Case 1: The Subscribed Channel Not in Subscription List
When a channel is subscribed to, it should be seen on the subscription list. But it fails to work like that way. This is the first case of YouTube subscriptions not working.
If you are in the case, you can try to clear your browsing data by following the steps below.
Click the vertical dots at the top right corner of your browser interface.
Choose More tools from the menu and then select the Clear browsing data
On the Clear browsing data window, check the boxes next to Cookies and other site data and cached images and files.
Click the Clear data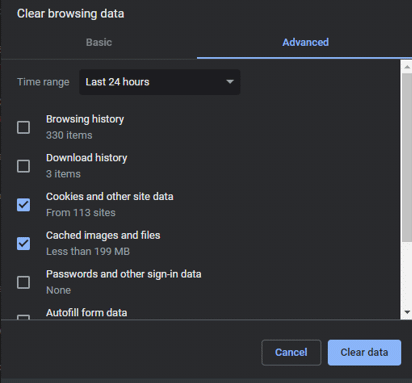 When the clearing process down, refresh the YouTube page and see if the subscribed channel in the list.
Case 2: YouTube Subscriptions Not Updating with New Videos
It is so unpleasant that subscribers cannot receive updates from the subscribed channels. What to do if you are in this case? Re-subscribe to the problematic channel.
Step 1: Go to the YouTube website.
Step 2: Look at the SUBSCRIPTIONS part on the YouTube sidebar and then click the problematic channel.

Step 3: Once accessing the channel, click the SUBSCRIBED button.

Step 4: Click the UNSUBSCRIBE option in the confirmation window.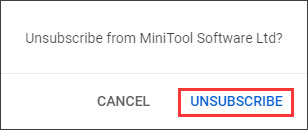 Step 5: Click the SUBSCRIBE button to re-subscribe to the channel.
Note that subscribing to a channel means you want to see more videos of that YouTuber (how to be a successful YouTuber). If you want to receive a notification every time the YouTuber uploads a video to his channel, please click the bell icon next to the SUBSCRIBED button, which is to tell YouTube that you are more interested in this channel.
Case 3: Irrelevant Videos from Unsubscribed Channels Showing up in the Recommendation List
Are there lots of irrelevant videos and updates from channels that you have not subscribed to in the recommendation list? If so, you can tell YouTube that you are not interested in these videos or updates via the following steps:
Move your cursor over the video you are not interested in.
Click the three vertical dots under the video and then choose the Not interested option.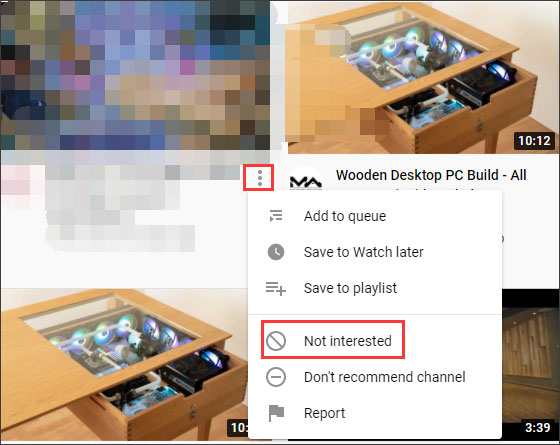 Case 4: YouTube App Subscription Not Working on iPad, iPhones, and Android
If you are in the case that YouTube app subscription fails to load and show your subscriptions. Here is a workaround for YouTube subscriptions not loading:
Access your device's Settings program.
Select Wireless & Network and then select Mobile networks.
Uncheck the Data box and then check it back after one minute or two.
Go back to your YouTube app and check if the issue gets solved.
This post has list four cases for YouTube subscriptions not working. If you think the displayed workarounds work for your case, please share them with others.