YouTube has announced a new way to buy advertising, which is called YouTube Select. In this post, MiniTool introduces the new ad-buying way from three aspects, like lineups, Ad buying safety options, and TV audience targeting.
Google Preferred Gives Way to YouTube Select
Several years ago, marketers complained that it was difficult for them to reach top-tier channels. In this situation, Google Preferred was announced at Google's 2014 Brandcast on April 30.
With Google Preferred, advertisers can play their ads on high-performing videos on the site. The program is to signal advertisers that they can trust a given channel in the program to produce high-quality content.
However, Google Preferred is being phased out by the end of 2020 as YouTube has announced a new way to buy advertising, which is called YouTube Select — a reimagination and unification of solutions like Google Preferred and prime packs. YouTube Select gives advertisers access to a more curated, high-quality selection of creators and publishers.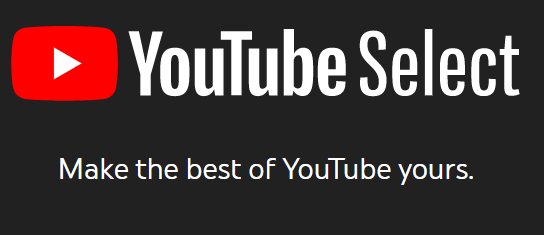 Shines of YouTube Select
There are three shines of YouTube Select, including lineups, Ad buying safety and options, and TV audience targeting. Let's see them one by one.
Lineups
As we know, there are multiple types of videos on YouTube. To help advertisers find the right content for their brands, YouTube Select offers a diverse mix of content packages lineups. Each of them aims to meet the globally and locally relevant needs, such as entertainment, technology, sports, beauty & fashion, and more.
YouTube will introduce emerging lineups. This will feature content in up and coming or niche channels. Beyond lineup offerings, YouTube Select also offers custom sponsorships and programs to help advertisers reach new audiences across top YouTube apps and verticals, such as YouTube Kids, Sports, Music, and Originals.
Ad Buying Safety and Options
The second shine of YouTube Select is related to Ad buying. With YouTube Select, advertisers can be confident that their ad buys are brand-safe. They will be able to use the advanced brand suitability controls, as well as the option to only serve ads on videos that have been machine-classified and human-verified across all lineups.
As to buying options, they vary by region. Advertisers will be able to buy into some YouTube lineups via Google Ads, Display & Video 360, and reservation in many countries.
TV Audience Targeting
It is more and more popular to turn to YouTube on a large enough TV screen. For example, in the U.S., over 100 million people watch YouTube and YouTube TV on their TV screens each month.
So, YouTube Select features a lineup dedicated to streaming TV. Streaming TV combines the best of YouTube TV and lineups content, both on TV screens, which means advertisers can easily attract their audiences on the big screen across the best content, such as popular creators, YouTube Originals, live sports, feature-length movies, timely news, and more.
If you want to learn more about YouTube Select, you can go to the website. Aside from the Ad buying program replacement, Google Play will shut down at the end of this year and therefore you need to transfer the contents from it to YouTube Music if you use Google Play.