YouTube Kids first released on February 23, 2015 as an Android and iOS mobile video app. (MiniTool Movie Maker, a useful video editor released by MiniTool.) On September 1, 2019, YouTube Kids launched its own website to offer specified video content to children.
Children love watching videos on YouTube, but parents sometimes don't want them to see something on YouTube, such as violent, bloody and pornographic videos. YouTube Kids can help parents solve this problem.
The Reason for Launching YouTube Kids
There are many sexual, violent, obscene, or other mature themes that are not suitable for younger audiences on YouTube.
YouTube continues to recommend more useful videos to children, but it is also recommending meaningless videos to other viewers.
YouTube's Terms of Service stipulate that its website is only available to users at the age of 13 or older, but it does not prevent users under 13 years old from entering.
YouTube is accused of infringing child privacy to collect data for advertising.
What Is YouTube Kids?
Now, YouTube Kids has its own website, youtubekids.com. The website is similar to the existing YouTube Kids app, where parents could be able to direct their child to those appropriate videos and check their child's watch and search history and flag content missed by YouTube's filters. YouTube Kids also has a useful feature that allows parents to control the length of time their child uses their phones or computers. In addition, the company also introduced new age groupings on YouTube Kids, filtering content into three different age groups: Preschool (ages 4 and under), Younger (ages 5-7) and Older (ages 8-12). As the kids get older, the filters give them a bit more independence.
The Existing Problem of YouTube Kids
Since the algorithm is not perfect, there will always be various errors. Less inappropriate, even horror scenes of video content bypass algorithms appear in this app. YouTube hired a professional team to manually review the video content of YouTube Kids, but the company has not revealed how big the team is.
How to Use YouTube Kids?
YouTube is now the world's largest online video site, while YouTube Kids is a channel for children, filtering out all content that is not suitable for children to watch. Therefore, learning to use it is important if your children also love watching YouTube.
Step 1. Open the YouTube Kids app and a dialog box asking you to create a profile will appear. Please create a profile.
Step 2. Choose Settings to get its main interface and then tap Manage button.
Step 3. Tap More button under the Manage page and click YouTube Kids.
Note: You won't see YouTube Kids if you haven't set up the app on the mobile phones of your child.
Step 4. Choose your child's settings:
Content level: Choose the content level that's appropriate for your child.
Search: Turn Search on or off.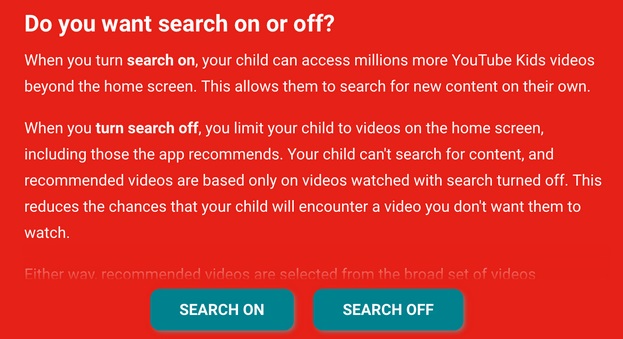 Unblock videos: Unblock all videos and channels that have been blocked in your child's YouTube Kids app.
Learn how to manage your YouTube channel, please refer to this post: 7 Useful Tips about How to Manage YouTube Channels
Bottom Line
The appearance of YouTube Kids brings lots of benefits to those parents who worry about their children watching inappropriate videos on YouTube.
If you have any question about YouTube kids, please let us know via [email protected] or share it in the comments section below.