You can switch the YouTube video quality in the YouTube video player. However, you can discover that your YouTube video missing quality options on your web browser. This post will show you why and how to fix this issue. Additionally, if you want to download YouTube videos, you can use MiniTool uTube Downloader.
YouTube Videos Missing Quality Options on This Browser
YouTube is a good place to share and watch videos. The YouTube video player even allows you to switch the video qualities according to your requirements and the internet speed. After you open the YouTube video on your web browser, you can click the gear icon and then go to Quality to select the quality you want to use.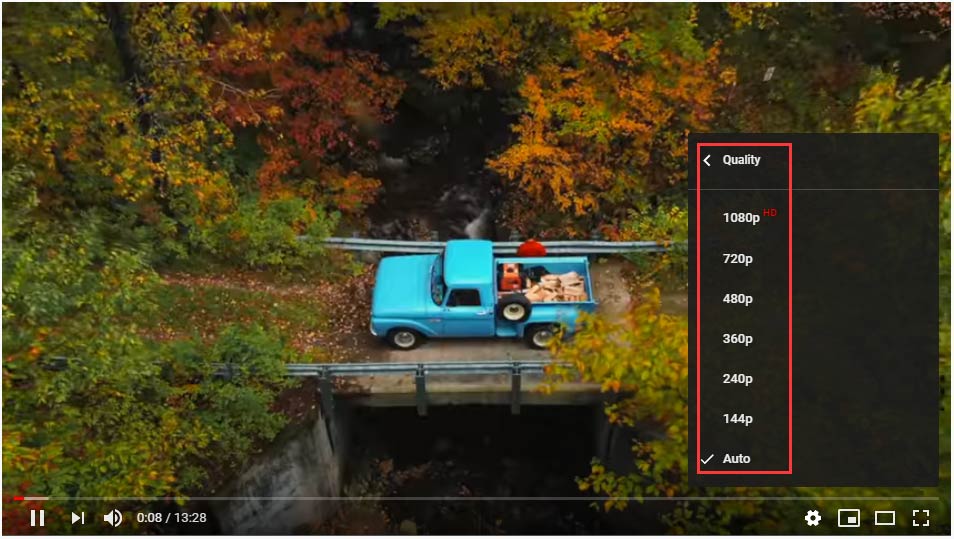 At times, you may find that there are not so many quality options available on your web browser. You can see a message saying Missing options? You encounter YouTube video missing quality options on this browser issue.
Take it easy! It is a common issue and can be easily solved. We will show you the solutions we collect in this post.
How to Fix YouTube Video Quality Missing Options?
Update your web browser
Clear your caches and cookies on your web browser.
Download YouTube Videos and watch offline
Fix 1: Update Your Web Browser
According to the official account from Google, this issue means that your web browser does not support the newer video formats or multiple video qualities. You only have one or two quality options to choose from. The possible reason is that your web browser is not up-to-date. You can upgrade your browser to have a try.
The followings are the official recommendations of web browsers and operating system combinations for watching YouTube videos with high-quality video formats and qualities supported:
Google Chrome (all operating systems)
MS Edge
Safari on Mac OS X 10.10 or newer
Firefox on Windows 7 or newer and on Mac OS X 10.10 or newer
As for updating the web browser, you can search for a guide on the internet according to the browser you are using.
Fix 2: Clear Caches and Cookies on Your Web Browser
Some users reported that they solved the YouTube video quality missing options by clearing caches and cookies on the browser. You can also have a try.
Take Google Chrome as an example.
Open Google Chrome.
Click the three-dot menu and then go to Settings > Privacy & security.
Check Cookies and other site data and Caches images and files. You can also select other options based on your requirements.
Click Clear data.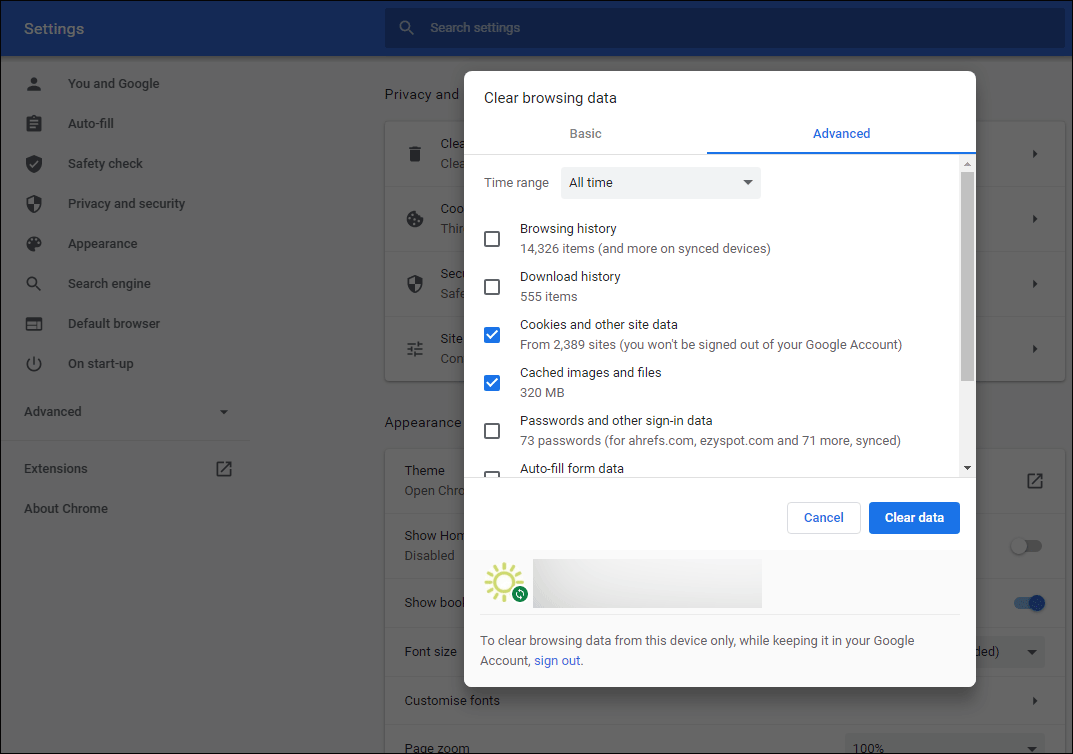 After these steps, you can restart your Google Chrome and check whether the YouTube videos quality options are back.
Fix 3: Download YouTube Videos
Another method to solve this issue is to download the YouTube video on your computer with a third-party YouTube video downloader and then watch them using your media player installed. You can use MiniTool uTube Video Downloader.
This tool can help you download YouTube videos to MP3, MP4, Wav, and WebM. It supports multiple video qualities including 8K, 5K, 4K, 1080P, 720P, and more as long as they are available. It even supports downloading YouTube video subtitles.
This software is free. You can press the following button to download and install it on your computer.
MiniTool Youtube DownloaderClick to Download100%Free & Clean
You can use this software to search for & open the video you want to download and then click the download button to continue.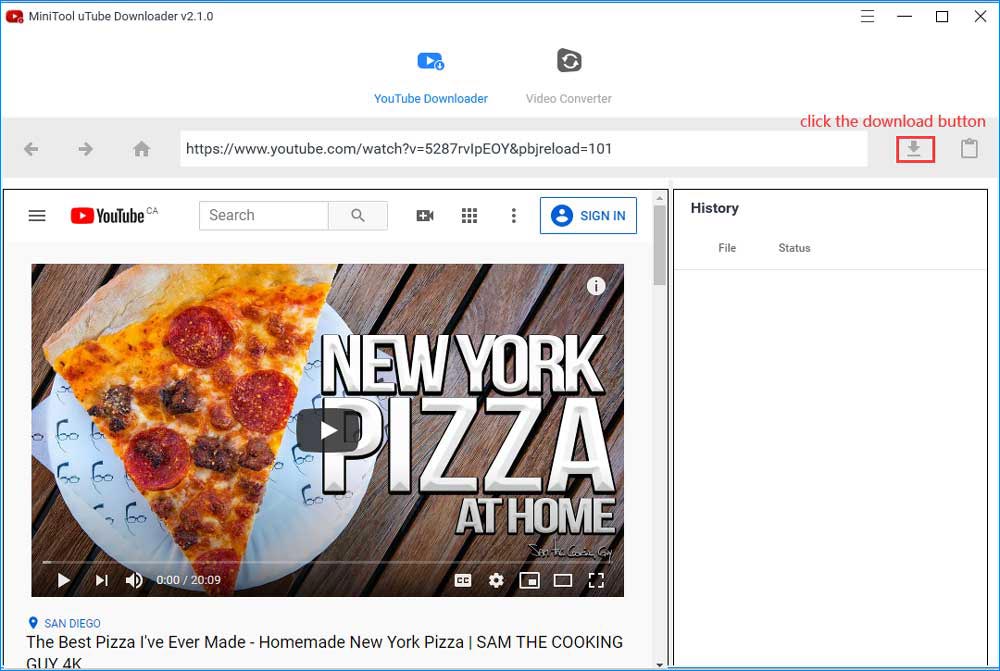 Then, you can select the video format and quality you want to download and click the DOWNLOAD button to start downloading.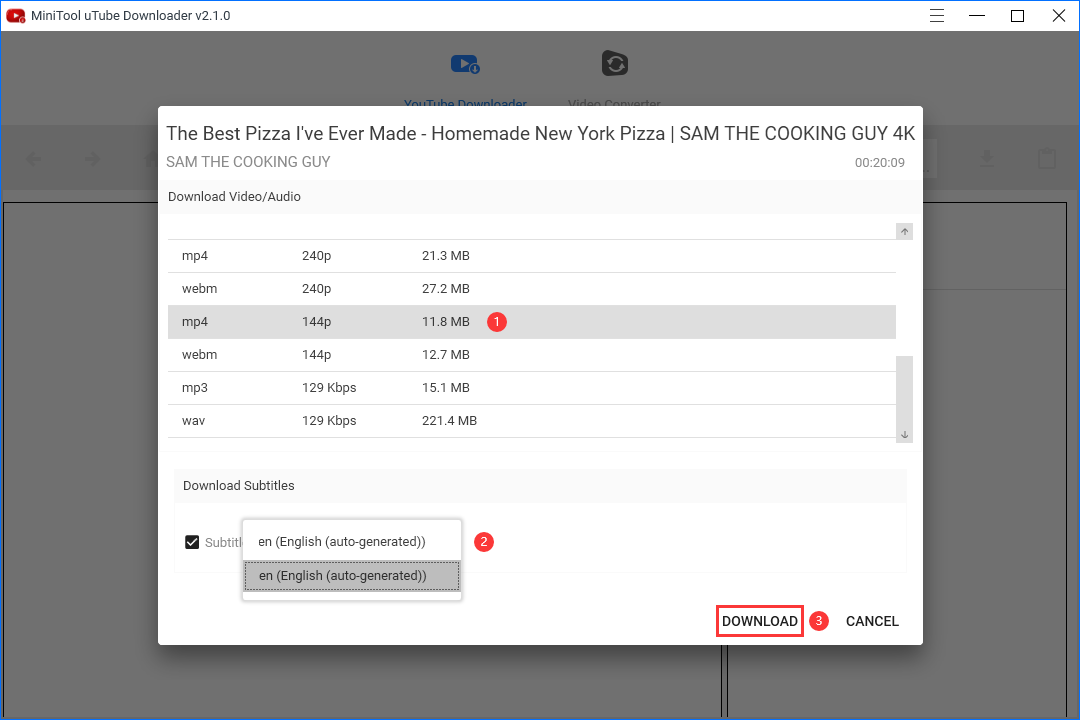 After downloading, you can directly watch the downloaded video without worrying about the quality issue.
Bottom Line
These are the methods to solve YouTube videos missing quality options issue. We hope these solutions can help you out. Should you have any related issues, you can let us know in the comment.