There are various methods to help you promote YouTube channel. You can advertise on YouTube or create a YouTube brand. But if you have no enough money to create YouTube video ads to build your business, here is an easier way – add YouTube end cards.
Adding YouTube end cards might be the easiest and fastest way to promote YouTube channel. It doesn't cost any money, just create a high-quality video by MiniTool software, upload the video to YouTube and add YouTube end cards to the video. Then YouTube end cards work.
Related article: How to Upload a Video to YouTube from Computer and Phone.
What Are YouTube End Cards
YouTube end cards are the graphics at the end of the video (or not). You can use them as a call to action to ask viewers to subscribe to your channel and watch the other videos, which makes your videos more interactive. The types of YouTube End Cards are:
Video or Playlist: Add another YouTube video or playlist that viewers might be interested in.
Channel: Link to a channel you want to promote or thank.
Donation: For creators in the United States who want to raise funds for a U.S. nonprofit organization. If you can't find the option Donation, that's normal because you are not the creator in the U.S. Maybe you also find some YouTube videos are not available in your country, read this post: How to Watch Blocked YouTube Videos – 4 Solutions.
Poll: Engage with your viewers in a poll and get feedback from them to make the channel better.
Link: This feature only for those who join in YouTube Partner Program. With it, you can link to associated websites, crowdfunding, or merchandise sites.
Remember:
You can add no more than 5 cards per video.
YouTube end cards don't work in Flash video, so you'd better convert flv to mp4 first.
How to Add YouTube End Cards
After understanding the usage of YouTube end cards, this part will teach you how to add end cards to YouTube videos.
Step 1. Head to YouTube in the web browser and log in to your YouTube account.
Step 2. Go to YouTube Studio (beta) by clicking your profile picture in the right corner of the screen.
Step 3. Tap on Videos in the left panel and click the video you want to add YouTube end cards.
Step 4. Choose Cards in the lower right corner of the window.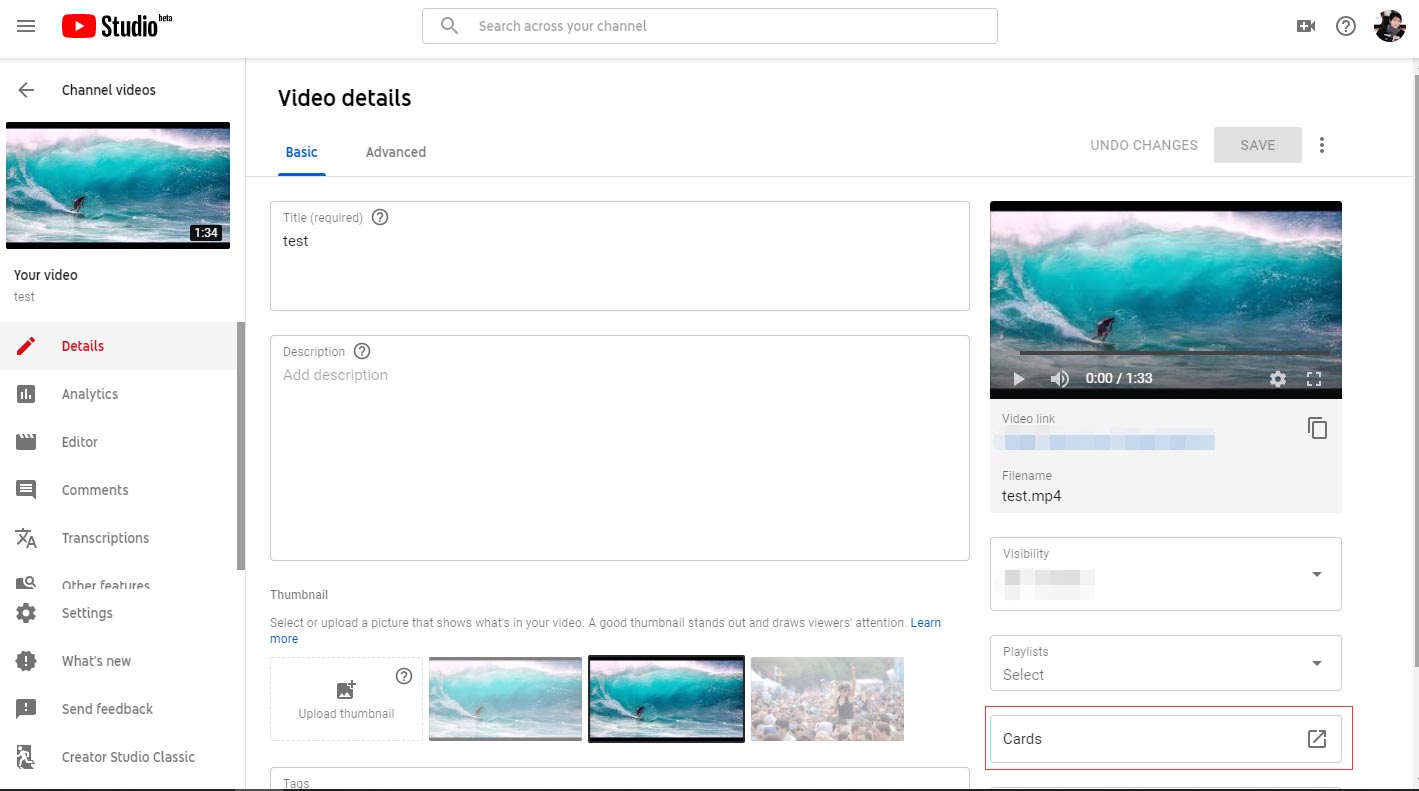 Step 5. On this page, click on Add card to drop down the list and select the option Video or Playlist to promote your video and channel. Then click the Create button. Or you can choose another option as you like.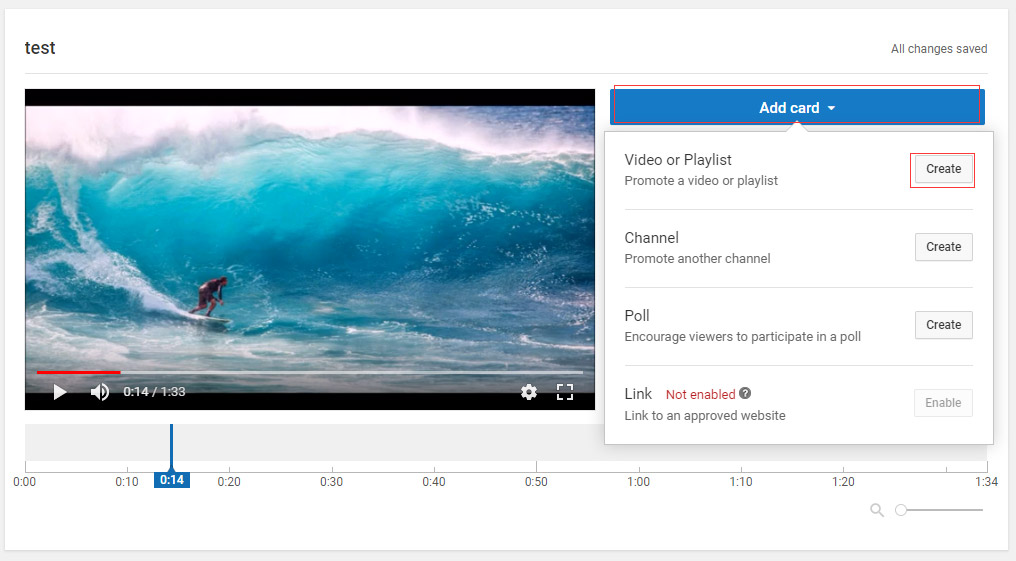 Step 6. All uploaded videos and created playlists are listed in the pop-up window. Choose the video or playlist and unfold Customize the teaser text and/ or add a custom message to add text. Tap on Create card.
Step 7. Finally, drag and drop the card to a suitable place.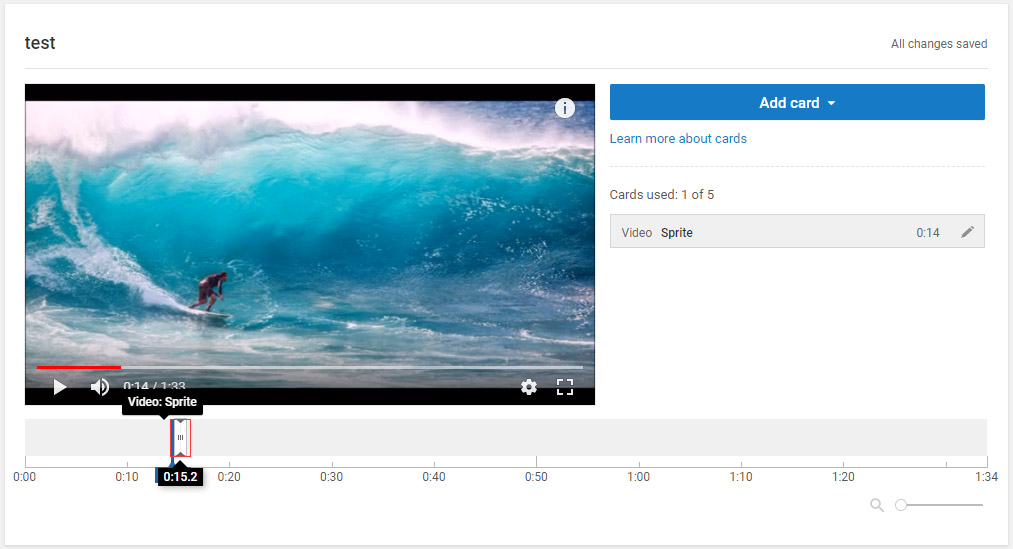 You may also like: How to Add YouTube End Screen – Get More Views on YouTube.
Conclusion
Now, you know how to add YouTube end cards, try this feature to build your business on YouTube. If you feel this post is helpful, don't forget to share it with your friends!
If there is any problem with YouTube end cards, please comment on this post and let us know.