To tag someone on YouTube can get their attention. Well then, how to tag someone on YouTube?
You need to do it online. For example, when you post a video on YouTube, you can tag the target users in the video title or description. Besides, you can also tag someone on YouTube comments or YouTube live chat. Now, we will show you how to do these things in this post.
How to Tag Someone in YouTube Video's Title or Description?
You are allowed to mention someone in your YouTube video's title or description. No matter you use YouTube on your desktop computer or your mobile device, you can do it.
During the YouTube video upload process, you are required to fill in the video title (required) and description (optional). If you want to mention someone, you can type the @ symbol and then add the channel you want to mention.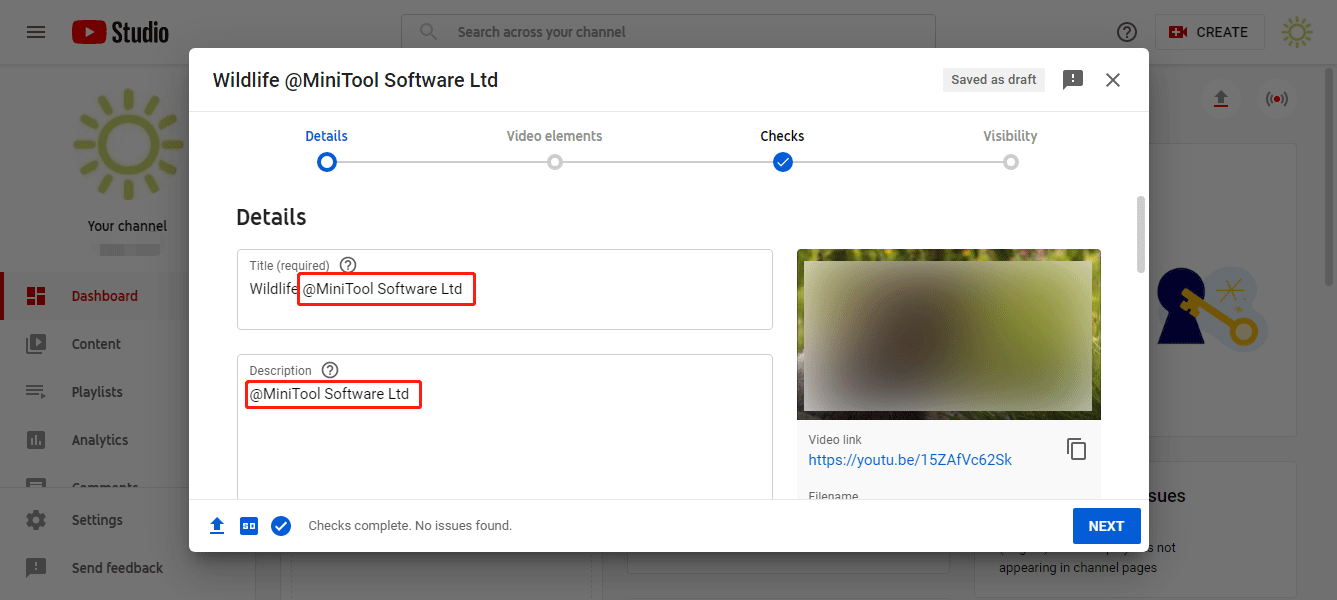 How to Tag Someone on YouTube Comment?
You can't tag someone on YouTube comment. But you are allowed to mention someone in the reply to a comment. So, if you want to tag someone on YouTube comment. If the YouTuber you want to mention leave you a comment, you can click Reply to give him/her a reply. Then, that user will note you.
How to Tag Someone in YouTube Live Chat?
If you join a YouTube live chat, you can also mention someone in it. The one you want to tag should be in the same live chat. Otherwise, you are not allowed to mention him/her.
The method to tag someone in YouTube live chat is also to use the symbol @. After typing @, there will be a list of the members in the live chat. You can select the one you want to chat with to tag him/her. On the other hand, you can also directly @ plus the target name to mention someone.
Reading here, you should know how to tag someone on YouTube. Yes, the symbol @ is the element you must use to mention someone on YouTube.
How to Download YouTube Videos?
You might found some interesting videos on YouTube and want to download them on your computer. You can use MiniTool uTube Downloader, a free YouTube video downloader to download your needed videos.
Warning: Due to copyright issues, you should not use the downloaded YouTube videos for business.
With this software, you can download a YouTube video to MP3, MP4, WAV, and WebM with high resolutions. It can run on Windows 10, Windows 8/8.1, Windows 7, and other Windows versions.
MiniTool uTube DownloaderClick to Download100%Clean & Safe
This software has the following attractive features:
You can use this software to find the video you want to download.
You can log in to your YouTube account to view your watch history, subscribed channels, etc.
You can download subtitles with this software.
This software has another two snap-in tools: Video Converter and Screen Recorder.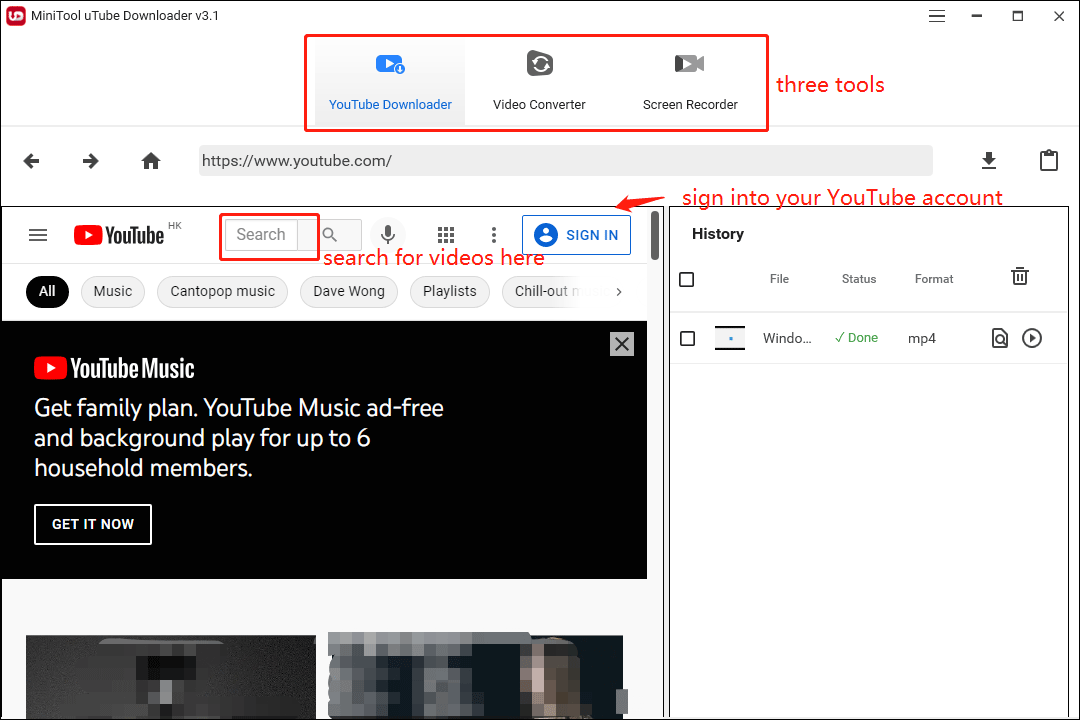 Bottom Line
You know how to tag/mention someone on YouTube using different methods from this post. You also know how to download YouTube videos to different formats using MiniTool uTube Downloader. If you still have other related issues or suggestions, you can let us know in the comments.