YouTube has many users all over the world, but monotonous Wallpaper makes them lose their personality. This post teaches you how to make your wallpaper for your YouTube channel and how to upload wallpaper to YouTube. If you want to download YouTube videos or audios, try MiniTool uTube Downloader.
How to Make Your Wallpaper for Your YouTube Channel?
How to make your own wallpaper for your YouTube channel? Before you do it, please take a look at the following suggestions.
Don't Ignore the Space Outside Mobile-Only Areas
When you're designing your channel wallpaper, it is easy to focus on the small rectangle in the middle of the canvas and ignore everything else. However, this is a mistake. When you want your wallpaper to look good on your phone and computer, you should use interesting but subtle background images.
Because the wallpaper will occupy the screen in a natural way, instead of looking like a pile of blank space around a small piece of rectangular content.
Don't Ignore Account for Social Sharing Buttons & The Channel Icon
When you look at the banner ads of the YouTube channel, you'll notice that there are two things superimposed on the picture on the desktop: the social sharing button and the channel icon. These factors need to be considered when creating an image.
You need your social sharing and website links to be prominent and easy to discover so that users can access you on other platforms. But you cannot let them cover any key information or design elements in the channel illustration.
Don't Forget to Use High-Quality Images
Because some pictures are not high-definition pictures, it is vague when uploading to the YouTube channels.
But some high-quality images are still blurred. This is because the zoom ratio is not suitable. To avoid this situation, you can adjust the image of the guidelines by following the size (at least 2048 pixels wide and 1152 pixels tall) recommended by YouTube.
Don't Forget the Simple and Clean Design Is Always the Best
Most users will only see your channel on desktop or mobile devices. That is, they'll only see a small sliver of rectangle. If your wallpaper is too confusing, they will not recognize your logo or social link.
How to Upload Wallpaper for YouTube Channel?
When you sign up for a YouTube account, you will receive a configuration file that formally called a YouTube Channel. YouTube Channel displays not only the videos you upload, but also the videos you watch and "favorite".
By default, these channels look similar. Even if you change the color scheme, your channel must be the same as other channels. If you want to make your channel stand out, you can display a custom wallpaper to give it a personal look that no one else will have.
Step 1: Navigate to the YouTube website and sign in to your account.
Step 2: Click your account name in the upper-right corner of the screen and click Your Channel from the drop-down menu.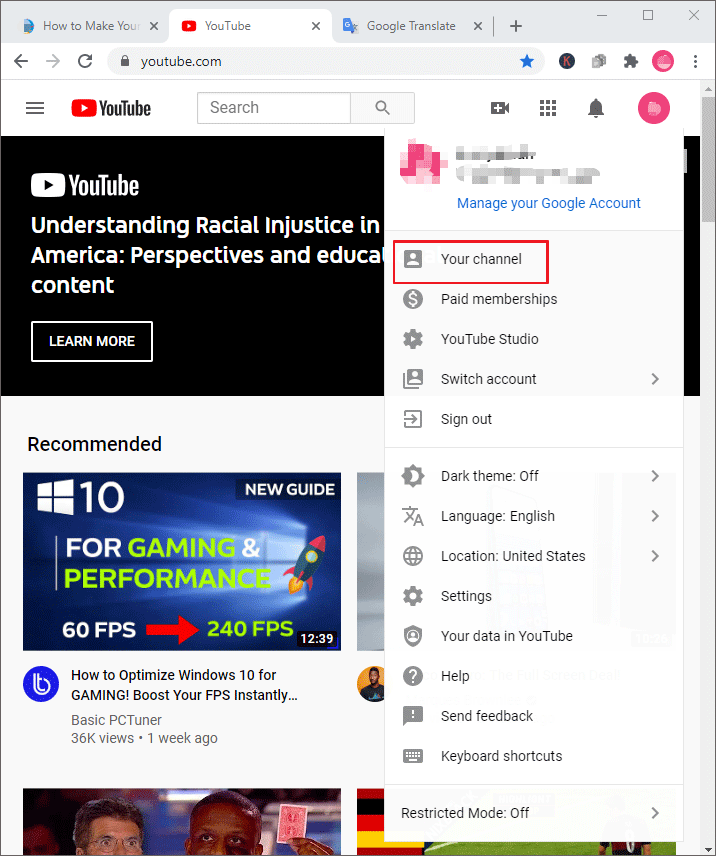 Step 3: Click CUSTOMIZE CHANNEL. The Appearance tab will load by default.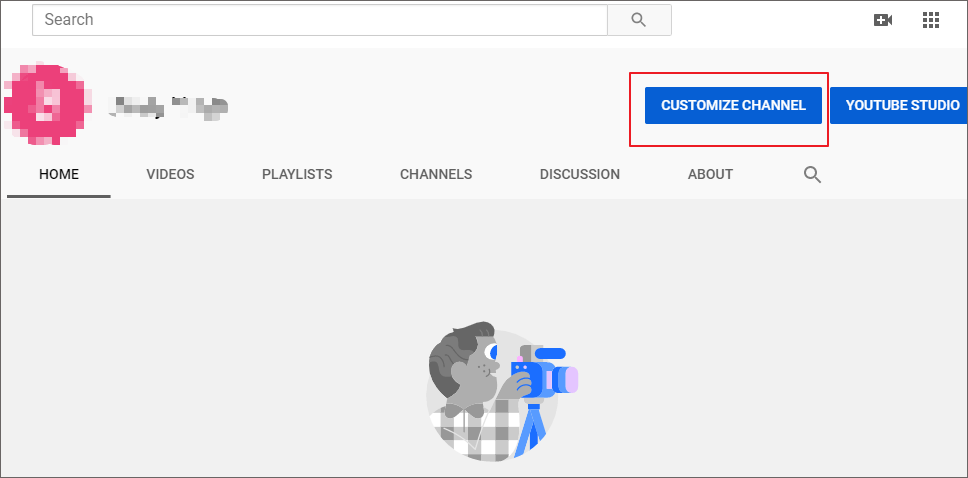 Step 4: Click Add channel art in the Background section. Select an image to use as your YouTube wallpaper.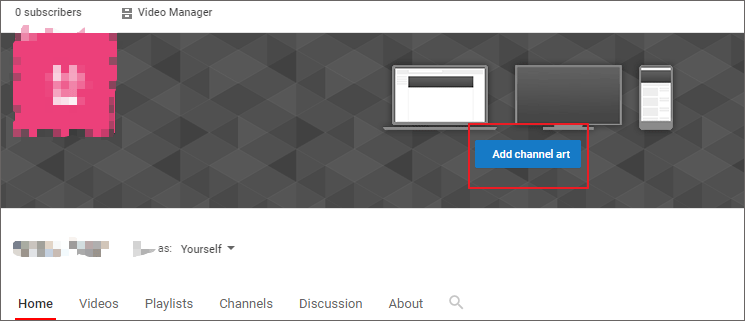 Note: The photo you upload must be at least 2048 pixels wide and 1152 pixels height.
Step 5: Configure any other settings in the Background section, such as the color that surrounds your wallpaper and whether your image will repeat or not.
Step 6: Click Done Editing to save your changes.
This article has shown you how to make your wallpaper for your YouTube Channel and how to upload the wallpaper on YouTube. Hope it can be helpful to you.