In today's influencer-driven social media environment, having a verification badge can make your Instagram account more compelling, authentic and legitimate. Of course, you can also make your Instagram account eye-catching by creating cool content with MiniTool software.
What does Instagram verification mean?
Instagram verification means building your Instagram account as a real presence of a well-known person, celebrity or global brand. Instagram verified accounts get verified badges. The blue badge appears in the search, your profile and embedded posts. It can help people avoid impostors and easily find the brand or public figure they want to follow.
Although originally launched for celebrities and brands, Instagram now enables any Instagram user to verify accounts directly from the app. However, how to get verified on Instagram for free?
Recommended article: Solved – How to Delete Instagram Account Permanently
How to Get Verified on Instagram for Free
Applying for Instagram verification only takes a few moments. Here's how to do it:
Step 1. Open your Instagram app and log in to your account.
Step 2. Navigate to the 3-bar Menu in the top right corner.
Step 3. Scroll down to select the Settings gear icon at the bottom of the menu.
Step 4. Click Account on the next page.
Step 5. Select Request Verification at the bottom of the page.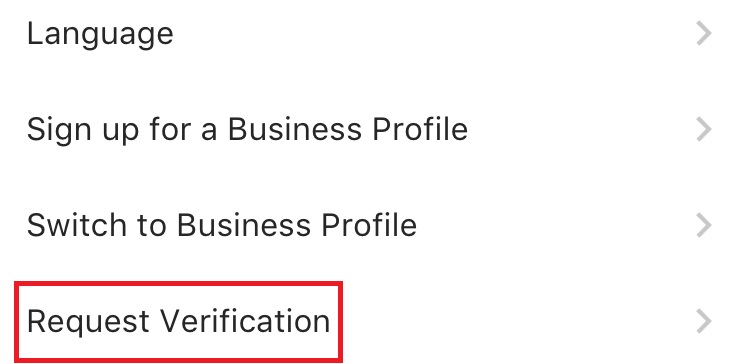 Step 6. From there you'll be prompted to provide some information.
Full Name: Your full, legal name, as it appears on your government-issued identification.
Known As: It could be your name or the name of your company. Use the name that people generally know you as.
Category: You can choose from news/media, sports, government/politics, music, fashion, entertainment, blogger/influencer, business/brand/organization, or other.
Please attach a photo of your ID: For an individual, you could use a driving license, passport, or government-issued identity card. For a business, you could use a tax return, a utility bill in your company name, or your articles of incorporation.
Step 7. Tap on Send.
After you've submitted your request to be verified, Instagram will review it. In the meantime, you can keep posting as usual. Once a decision has been reached, you'll receive a notification on whether your account will be given the blue badge or not.
If you get your verified badge, congratulations! If you've been denied verification, don't be upset. You are able to reapply after 30 days.
You might be interested in: Make Money on Instagram – 4 Methods.
4 Premises to Get Verified on Instagram
According to Instagram's Terms of Service and Community Guidelines, for verifying your Instagram account, your account needs to be:
Authentic: Your account must represent a real person or a functioning business.
Unique: Your account must be the unique presence of the person or business it represents. Only one account per person or business may be verified, with exceptions for language-specific accounts.
Complete: Your account must be public and have a bio, profile photo and at least one post.
Notable: Your account must represent a well-known and highly searched person, brand or entity.
If you meet the above requirements, it would be much easier to get the verified badge.
However, if your account doesn't have a verified badge, there are other ways to let people know you're authentic. For example, you can link to your Instagram account from your official website, Facebook Page, YouTube account.
Bottom Line
Steps on how to get verified on Instagram have been introduced above. Why not have a try? After all, Instagram verification differentiates you from the crowd and makes it easier for you to reach other users.
If you have any questions or suggestions about it, please let us know via [email protected] or share them in the comments section below.