Unlike some other social media, such as YouTube, a video-sharing website where I upload videos made by MiniTool software, Instagram is a disruptive e-commerce force. While it was first intended for sharing photos, it's now a business platform, which can be used by anyone.
Can You make money on Instagram? Yes, you can definitely make money on Instagram as long as you have the determination to make money. Now you might be wondering: "How can I make money on Instagram?"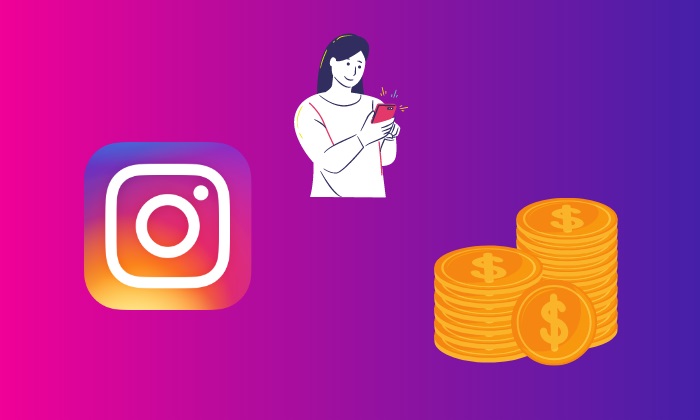 Don't worry, this article details how to make money on Instagram.
How to Make Money on Instagram
1. Make Money on Instagram by Doing Sponsored Posts
Doing sponsored posts is a very common monetization channel for individual influencers. Influencers are those who build themselves an online reputation by doing and sharing awesome things online. If you become an influencer, brands will pay you to create an advertorial piece of content for them in the form of posts or stories.
In order to do this, you really need to have a strong presence within your followers, as well as trust and engagement. It is extremely hard to balance your revenue as an influencer and your integrity as a creator. If you're not relying on your Instagram income to make a living, you have the freedom to be select the brands you want to work with.
Related article: Repost on Instagram.
2. Make Money on Instagram by Becoming an Affiliate
You can become a member of different brands and receive a commission on what you sell. Affiliate links on Instagram are often considered trackable links or promotional codes.
The difference between being an influential person and being a member is that as an influencer, you are mainly working to increase brand awareness. Instead, as an affiliate, your focus is on getting people to click on links and make sales for commissions. Create engaging posts to grab the attention of your audience. Let them know in the caption that they can find the product link in your profile.
3. Make Money on Instagram by Selling Your Own Products
Instagram is all about visual content. Photogenic products seem to sell well on Instagram. You can sell poster photos, paintings, drawings, animations, videos, and other images or video-based virtual products. Please try to be original when taking pictures. You can use Instagram to promote your photography portfolio with related Instagram tags.
Also, in the past few years, Instagram has grown into a powerful sales machine. As people use the network to discover and buy products, Instagram introduced business-specific features such as in-app checkout, store buttons, product tags, and purchasable stickers to simplify the shopping process. You can sell any physical product that you produce yourself or buy from a supplier. This traditional e-commerce retail usually requires some inventory, which means you need to spend some startup capital to inventory some products.
Recommended article: The Best Instagram Video Format and Specification in 2019
What is the best Instagram video format in 2019? This article outlines the best Instagram video format that can be used to improve video quality.
4. Make Money on Instagram by Selling Dropshipping Products
Similar to e-commerce, Dropshipping is a business model that you can use to run your store without ever holding any inventory. When a customer places an order, the supplier will ship the product directly to the customer's door. You don't need to worry about storing, packing, or shipping items. Because of the flexibility of dropshipping, many drop shippers prefer to use Instagram as their main channel of advertisement since there's less risk. Besides, it's free.
Although without 10,000 followers, it's completely possible to make money from your Instagram with dropshipping. Like e-commerce, make a connection with your audience and be sure to include a clear call to action so that your customers know where to go when they want to purchase the product.
You might be interested in: Make Money on YouTube.
Bottom Line
How to make money on Instagram? Hope this tutorial can help you make money even without 10,000 followers. If you have any questions or suggestions about it, please let us know via [email protected] or share them in the comments section below.