You can use the YouTube app on your iPhone or iPad to play YouTube videos. However, you may encounter some issues like a YouTube Playback error when using it. MiniTool uTube Downloader will show you some effective methods in this post.
When you use the YouTube app on your iPhone or iPad to play a YouTube video, you may encounter an error saying Playback error Tap to retry. The error will stop YouTube from playing videos.
How to fix this YouTube video Playback error on your iPhone or iPad? If you don't know, you can read this post to get some useful solutions.
How to Fix Playback Error on YouTube?
Restart your device
Re-sign into YouTube
Reset the Router
Update the Router firmware
Reinstall the YouTube app
Change the DNS address
Method 1: Restart Your Device
In some cases, you can fix the issue by simply restarting your iPhone or iPad. This method can remove the temporary errors that can cause YouTube Playback error in your device. So, just try it and see whether it can solve the issue you are facing.
Method 2: Re-sign into YouTube
A Google account issue can also cause a Playback error on YouTube. To fix this issue, you can just sign out your YouTube and then re-sign into it. Some users say they fix the problem using this method. You can also have a try.
Method 3: Reset the Router
A Network connection issue can also make the YouTube app not play videos, showing YouTube Playback error on the screen. Thus, you can reset the router to see whether the issue can disappear.
Method 4: Update the Router Firmware
Updating the router firmware can also solve the network connection issues. Many users said this method works for them.
The way to update the router firmware depends on which router you are using. You can check which brand and model you are using and find a tutorial from the router's manufacturer's website.
Method 5: Reinstall the YouTube App
If the YouTube app encounters issues, a YouTube Playback error can also appear. To rule out this possibility, you can reinstall the YouTube app on your device to have a try.
Method 6: Change the DNS Address
The full name of DNS is Domain Name System. It can underpin the web we use, working in the background. Different DNS servers behave differently in terms of speed and security. If a YouTube Playback error occurs when you use this DNS address, you can switch to another one to have a try.
Unlock your iPhone or iPad.
Go to Settings > Wi-Fi.
Tap on the info icon (a blue circle with a blue i in it) next to the Wi-Fi you currently use.
Change the DNS to 8.8.8.8.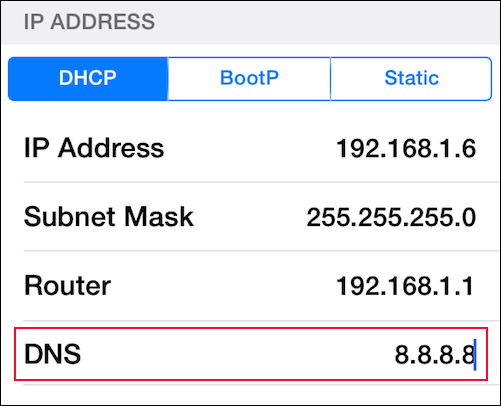 After these steps, you can go to watch videos on the YouTube app to see whether the error message disappears.
Download YouTube Videos
The way to avoid all kinds of YouTube errors is to download YouTube videos and then watch them offline. You can use MiniTool uTube Downloader to download the YouTube videos you want to watch to your computer. It is a free YouTube video downloader.
MiniTool Youtube DownloaderClick to Download100%Free & Clean
You can use it to download a YouTube video to MP3, MP4, WAV, and WebM. It also supports high-resolution output.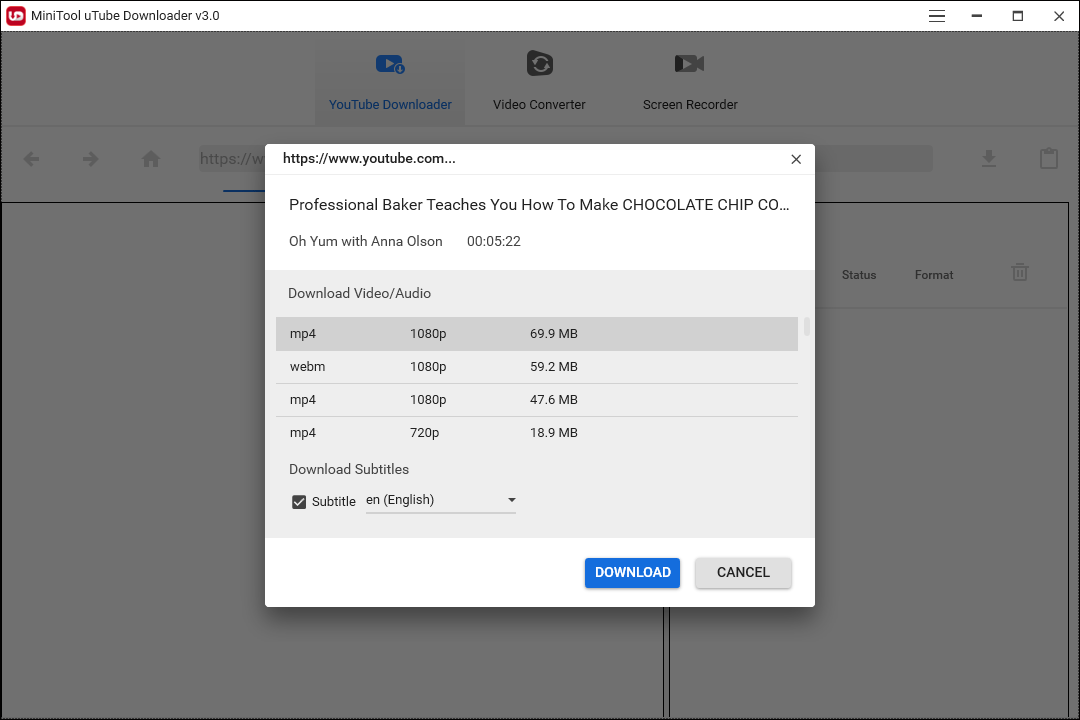 After downloading, you can use the media player on your computer to play the downloaded videos. The video will not be interrupted by YouTube Playback error or other YouTube issues.
Bottom Line
Reading here, you should know how to solve the Playback error on YouTube. We hope these methods are useful to you. Should you have any related issues, you can let us know in the comments.