Feature content, a build-in YouTube feature, allows you to embed a selected video or a playlist across all your videos, which is a great way to prompt your new video. This post details how to feature a video or playlist on YouTube. Start reading.
Why feature a video or a playlist on YouTube? Featuring a video on YouTube is a great way to push the video—a featured video can be displayed with a small overlap at the end of each video. Therefore, there is a chance to you can get more views.
How to feature a video or playlist on YouTube? The detailed tutorial is below. Keep reading.
How to Feature a Video or Playlist on YouTube
How to feature a playlist on YouTube? Follow the tutorial below.
Step 1: Open a browser and open the YouTube website page.
Step 2: Click the Sign in button at the top right corner of the page and sign in to your YouTube account if you haven't.
Step 3: Click your avatar and choose the Your Channel option from the drop-down menu.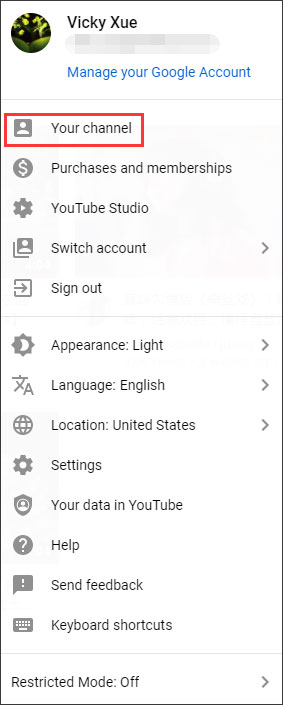 Step 4: On the new page, click the CUSTOMIZE CHANNEL button.

Step 5: Under the Home tab, click the Feature content button in the For returning subscribers section.

Step 6: On the Feature a video or Playlist page, select a video or playlist you want to feature and click the Save button.
Step 7: You are required to add a heading after clicking the Save button. Input what you want your returning subscribers to see here. After inputting, do not forget to click the Save button.
After the seven steps, the video or playlist should appear on your channel page. If you want to replace it with a new one, you can delete the old one and then repeat the above steps to add the one you prefer.
Bonus: How to Download Videos From YouTube?
Do you need to download videos from YouTube? As we know, YouTube doesn't allow us to download videos. But this does not mean there is no way.
To download YouTube videos, you need to utilize a YouTube downloader. Here it is highly recommended that you try MiniTool uTube Downloader.
MiniTool Youtube DownloaderClick to Download100%Free & Clean
MiniTool uTube Downloader is a free and 100% clean desktop application for Windows computers. It can help you download multiple videos from YouTube within several steps:
Download MiniTool uTube Downloader, install it on your Windows computer, and launch it to get its main interface.
Under the YouTube Downloader tab, paste the video link in the specified area and click the download icon.
Select the video format you prefer and then click the DOWNLOAD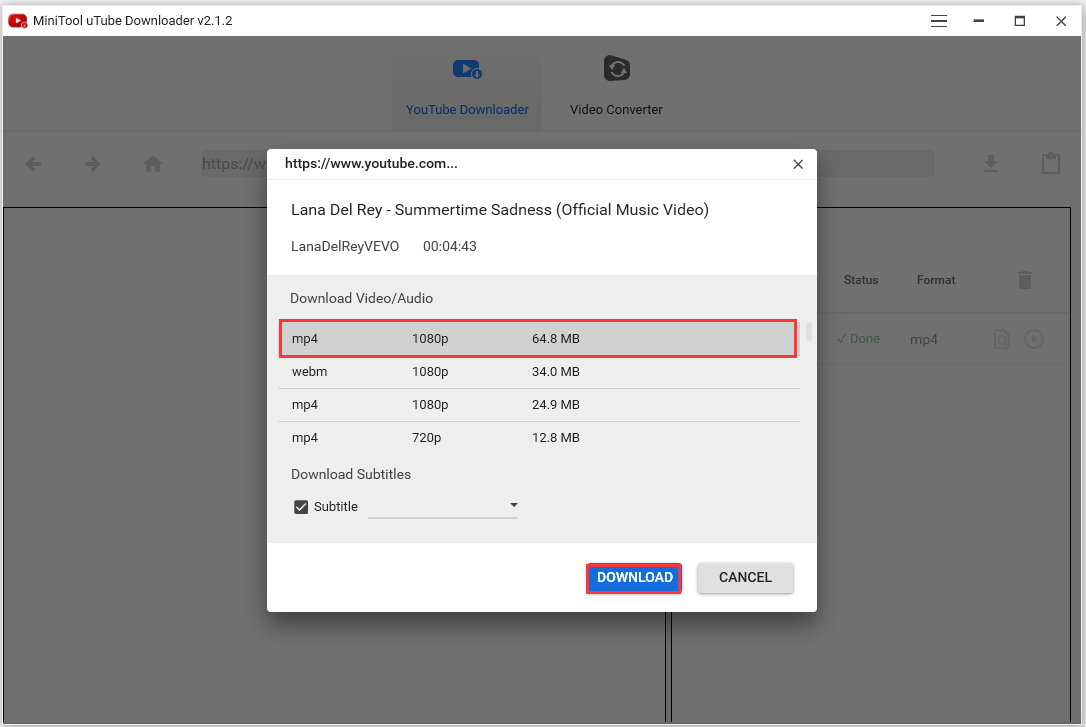 MiniTool uTube Downloader will start to download the video and this task should be completed in a few seconds. When the task is completed, you can click the Play button to enjoy the video.
Bottom Line
Have you successfully featured your video or playlist on YouTube after following the above steps? If there is something unclear in this post, please point it out in the following comment zone and I will reply to you as soon as possible.