How to edit your comments on YouTube? How to delete your comments on YouTube? After reading this post, you can know the answers. Additionally, if you want to download your liked YouTube videos, you can try MiniTool uTube Downloader, a free YouTube video downloader.
You can post your comment on YouTube if the video's owner turns on the YouTube comment feature. For example, if you like the video, you can click the Like button to add it to the Liked video list. You can also post a comment to show your attitude to that video.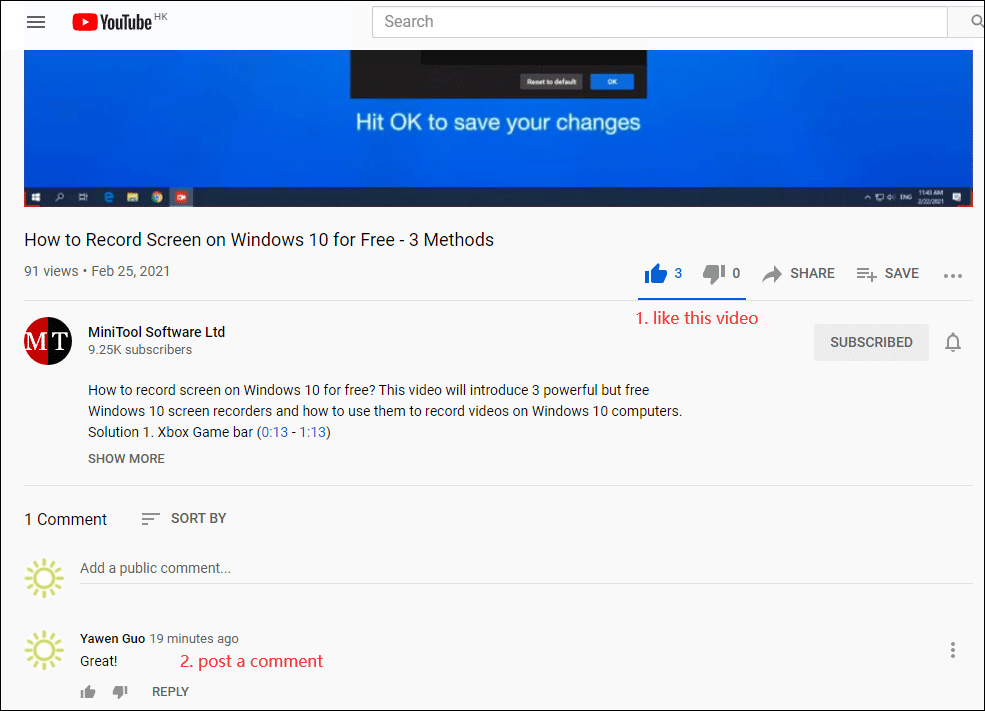 Recommendation: You can see this post to learn how to turn on and off YouTube comment: How to Enable and Disable Comments on YouTube?
For some reason, you may want to remove a YouTube video from the Liked video list or edit/delete your previous comment on YouTube. How to edit your comments on YouTube? Or how to delete your comments on YouTube? If you are bothered by these issues, this post is helpful.
How to Edit or Delete Your Comments on YouTube?
You need to first find your YouTube comments and then edit the one you want to change. Here is a guide:
1. Go to YouTube.
2. Sign in to YouTube with your account if you are not logged in.
3. Click History from the left menu to continue.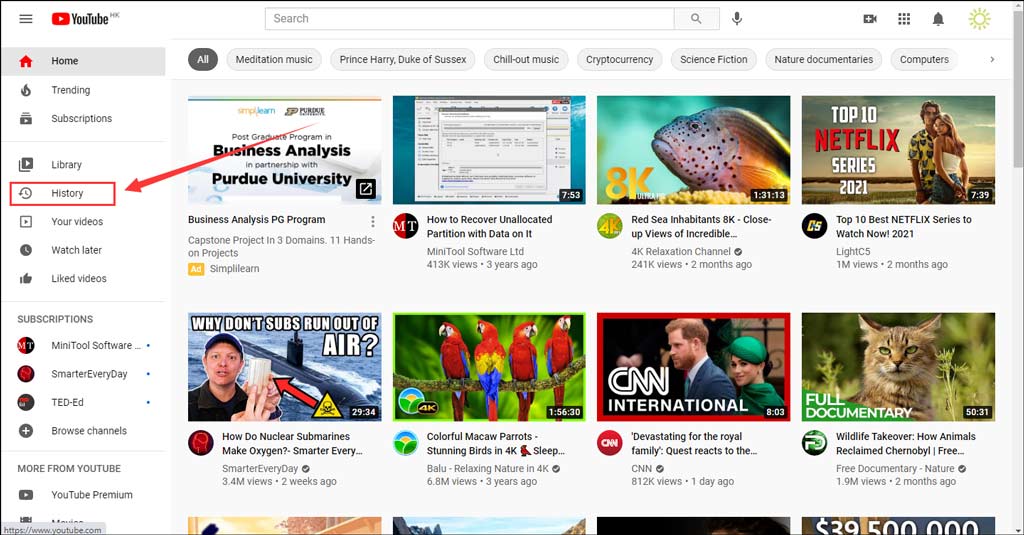 4. Click Comments from the right menu to open your YouTube comment history.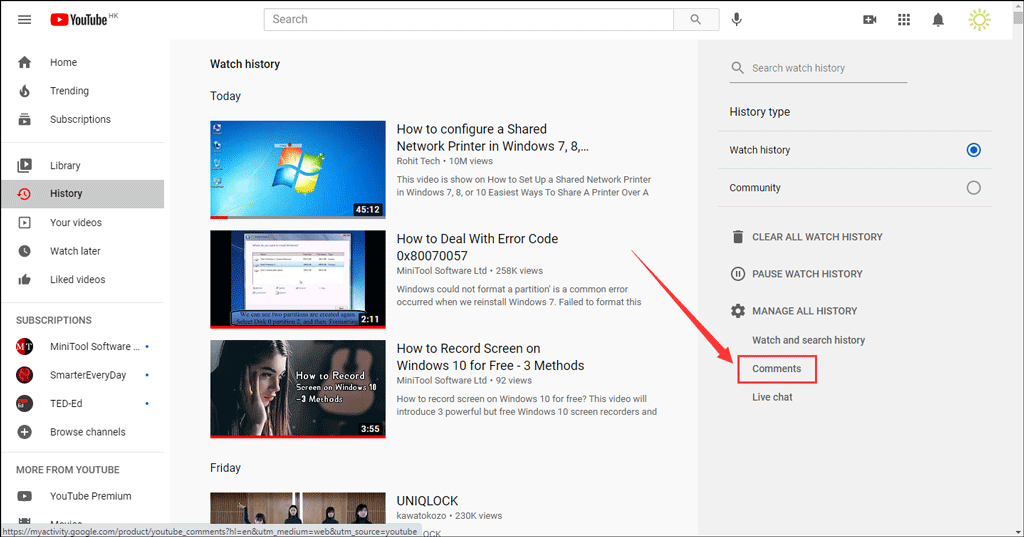 5. Find the comment you want to edit and click the corresponding YouTube video to open it.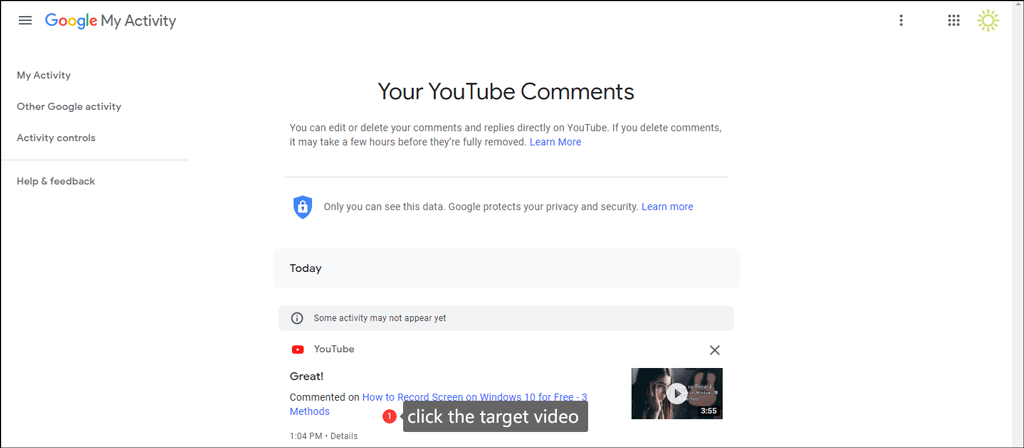 6. Find your comment and move your cursor to it. Then, you can see a 3-dot icon. Click the 3-dot icon and you will see two options: Edit and Delete. If you want to edit the comment, you need to click Edit and then edit your comment. Then, click the SAVE button to save the comment. If you only want to delete that comment, you can click Delete to remove it permanently.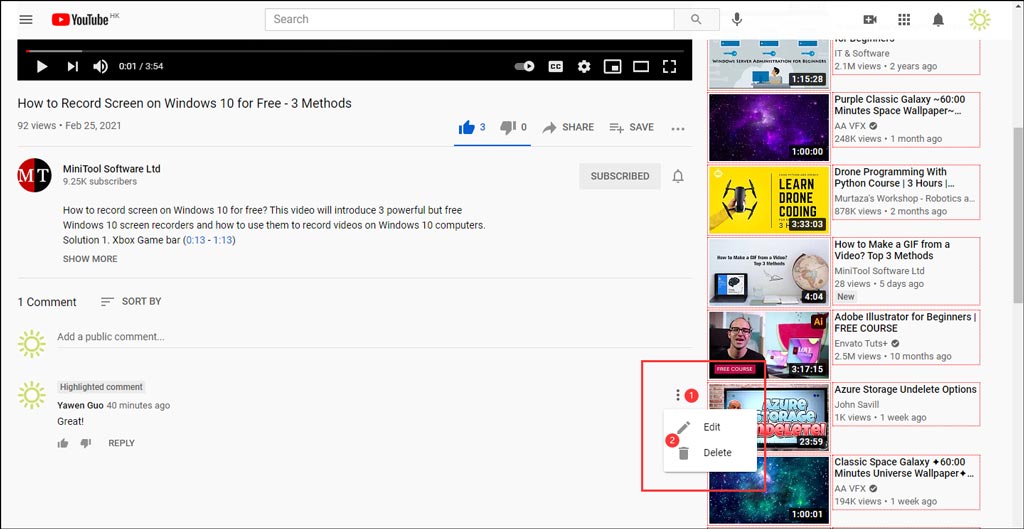 How to Remove a YouTube Video from Your Liked Videos List?
Hitting the Like button is also a method to show your comment. After clicking the Like button below a YouTube video, that video will be marked as your like videos. If you want to remove a previous YouTube video that you have liked, you can follow these steps:
1. Go to YouTube and sign in with your account.
2. Click Like videos from the left menu.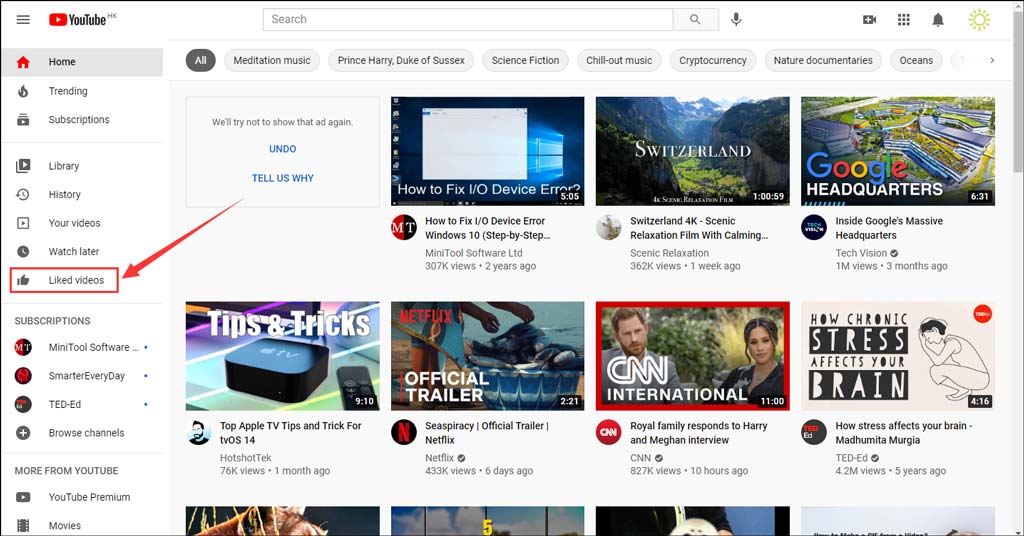 3. You will see all your liked videos. Then, you need to find the video you want to remove from the list. Next, click the 3-dot icon next to it and select Remove from Liked videos.

After these steps, the selected YouTube video will be removed from your Liked videos list. The Like button for that video will also be grayed out.
How to Download Your Liked YouTube Videos?
Tip: If you are a YouTube Premium member, you are allowed to download YouTube videos using the YouTube app on your mobile device.
If you like a YouTube video that is posted by others and you want to download it, you can use MiniTool uTube Downloader to do it.
Note: Due to the copyright issue, you should not use the downloaded YouTube videos for business without authorization.
This software is free. You can press the following button to download and install it on your Windows computer.
MiniTool Youtube DownloaderClick to Download100%Free & Clean
With this software, you can download your needed YouTube video to MP3, MP4, WAV, and WebM with high resolutions. It is very easy to use this software to download your needed videos. You can search for your needed videos using this software, click it to open it, click the download icon and then select your needed format and resolution to download.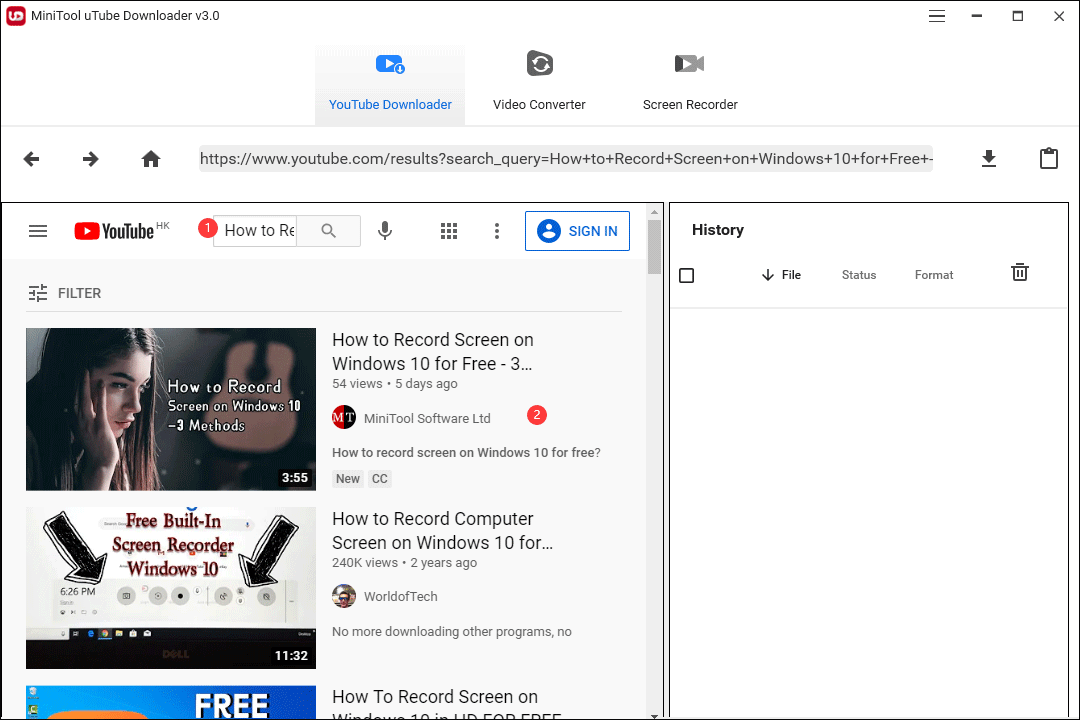 Here is a tutorial: How to Use MiniTool uTube Downloader?
Bottom Line
After reading this post, you should know how to edit your comments on YouTube and how to delete your comments on YouTube. You also get a powerful tool to download your liked YouTube videos. Should you have any other issues, you can let us know in the comments.