What are the best comedy channels on YouTube? This post from MiniTool will share a list of the best comedy YouTube channels with you.
Whether you're bored or in a bad mood, you need to find the source of your laughter every day. When it comes to comedy and humor, YouTube has all you need. YouTube offers a variety of comedy channels. The comedy YouTube channels listed in this article are the best places to find a good laugh. Let's dive in to see it together.
#PewDiePie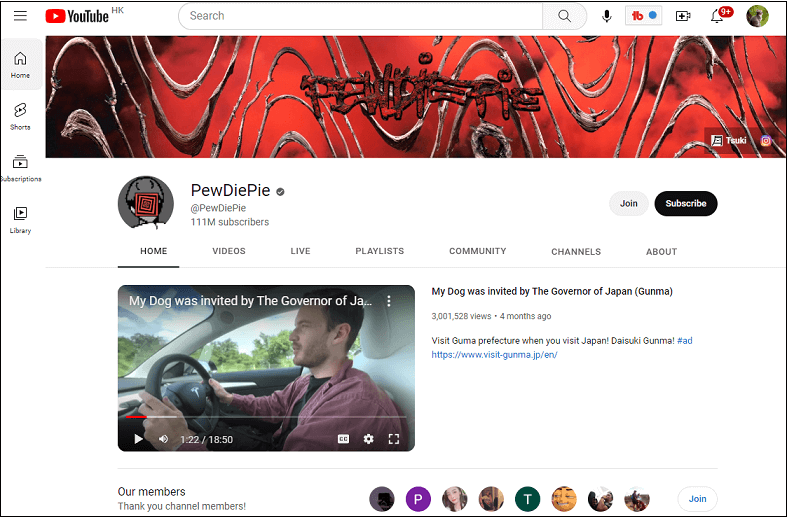 With more than 111M subscribers, PewDiePie, also known as Felix Arvid Ulf Kjellberg, is a Swedish-born YouTuber. Since 2010, he's been presenting everything from vlogging to his famous Let's Play video series. What makes this channel stand out is PewDiePie's energetic and interesting personality and unique sense of humor. As the owner of one of the best comedy YouTube channels, he is considered one of the funniest YouTubers and has the second most subscribed channel on YouTube.
#CollegeHumor
CollegeHumor is a nice comedy channel on YouTube started by two high school friends called Josh Abramson and Ricky Van Veen. It's one of the earliest channels on YouTube and has won a variety of awards, including the Webby Award for humor. What they continue to do is deliver traffic viral videos and comedy content on a daily basis.
#Smosh
Smosh is also one of the best comedy channels on YouTube, founded by Ian Hecox and Daniel Padilla in 2005. It has 25M subscribers and more than 8 billion video views now. What makes this channel so engaging and enduring is its humor video game-themed music videos. And they also launched other interesting video channels on YouTube, such as Smosh Games, and Shut Up.
#Nigahiga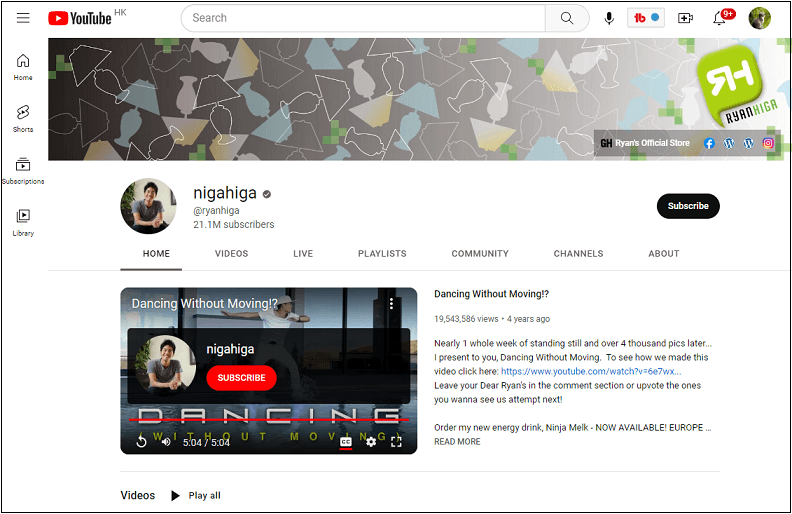 Another best comedy YouTube channel is Nigahiga, which owns more than 21.1M subscribers. In 2006, Ryan launched this popular comedy YouTube channel with his childhood friend Sean Fujiyosh. Their channel features a variety of sketch comedy, vlogs, parody songs, and his hilarious Dear Ryan series.
#JennaMarbles
JennaMarbles was one of the first channels on YouTube to reach 1 billion views. Jenna Marbles is well known for her comedy, commentary, honesty, feminist advocacy, and positive messages in her videos. Her YouTube channel began to go viral from her awesome show called How to trick people into thinking you're good looking. This video gained more than 5.3 million views in its first week.
You may also like: The 8 Best History YouTube Channels for History Lovers.
#MrBeast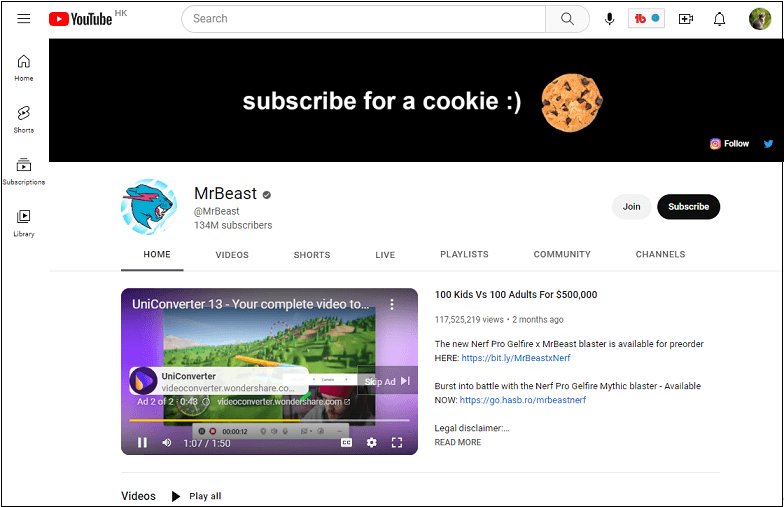 Do you like attention-grabbing challenges and dramatic comedy shows? MrBeast is one of the best comedy YouTube channels for you. With almost 134M subscribers, it deserves to be mentioned when choosing the best comedy YouTube channel. It shows us how to simplify ideas into viewable and entertaining watchable content. Let's see how comedy vlogging meets crazy stunts.
#The Tonight Show Starring Jimmy Fallon
The Tonight Show Starring Jimmy Fallon is an American late-night talk show hosted by former SNL cast member Jimmy Fallon on NBC. As a comedy channel on YouTube, it has 30.7M subscribers now. This comedy channel is full of current events, celebrity interviews, and comedy skits.
#Round2hell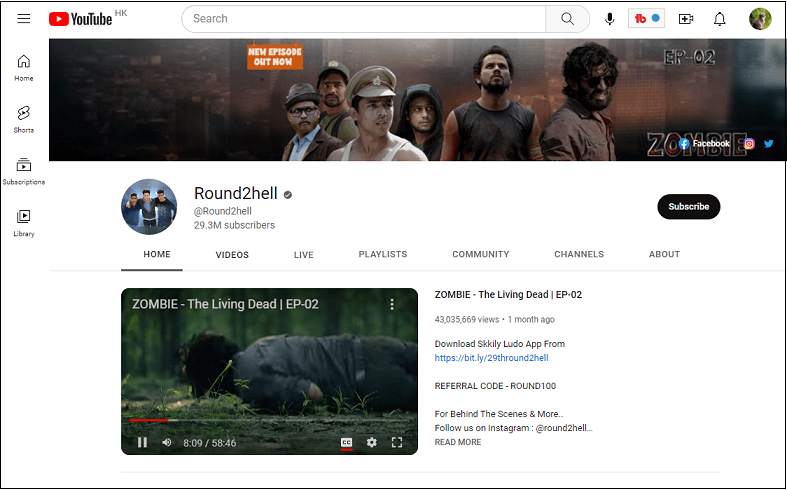 Round2hell is also a funny comedy YouTube channel that will comfort you when you're upset. This channel is created by three partners Washim Ahmad, Nazim Ahmad, and Zayn Saifi, and they started making videos for YouTube with topics ranging from comedy to science fiction. When its videos became famous, they became known on YouTube, where 29.3 million people had already subscribed to it.
To save your favorite funny videos on the best comedy YouTube channels to the desktop, try MiniTool uTube Downloader.
MiniTool Youtube DownloaderClick to Download100%Free & Clean
Bottom Line
We have offered you the 8 best comedy YouTube channels. They are listed above and may appeal to you more than other YouTube channels.