YouTube supports a variety of different video formats, and most users usually choose the first option when uploading. In fact, this seemingly trivial choice will affect the quality of their uploaded videos. To solve this problem, this article introduces the best video format for YouTube.
As we all know, there are different types of video file formats. Each file format is organized slightly differently. Some file formats and file containers are not compatible with certain types of players, while others are compatible.
In addition, the file size created by different file formats can vary greatly. All of these factors may affect uploading to certain platforms, such as YouTube.  If your video failed to upload to YouTube, try the MiniTool software to change the video format.
Best Video Format for YouTube 1080P
If you're not sure which format to save your video as when uploading, or if you receive an "Invalid file format" error message, make sure your format matches one of the following formats.
YouTube supported video formats and file extensions:
3GPP
MOV
MPEG4
MP4
AVI
WMV
MPEG-PS
FLV
WebM
YouTube supported video codecs:
DNxHR
ProRes
CineForm
HEVC (h265)
Although YouTube accepts a number of different video formats, it has a recommendation for what type of format can generate high-quality videos on its Help Center. The best YouTube video format based on the platform's recommendation is MP4 (small file size, high compression rate and popularity). However, if you absolutely can't upload MP4 files to YouTube for whatever reason, MOV files can also work well.
Additionally, YouTube also recommends you select the following options in order to create high-quality 1080p HD content:
264 codec (one of the most effective options to reduce file size without sacrificing video quality)
15-20 MBps
A standard aspect ratio of 16:9 (particularly important for watching on mobiles)
An audio codec of AAC-LC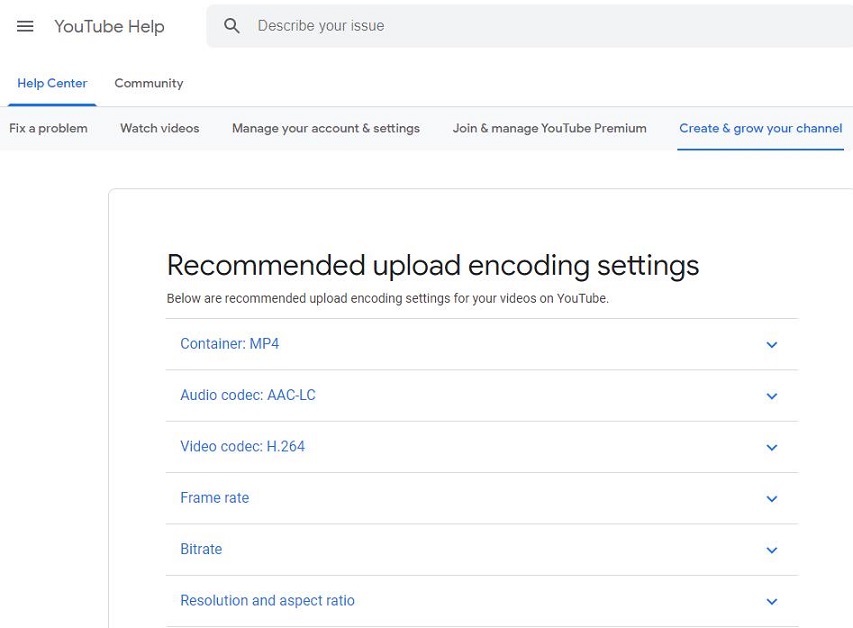 You can upload video up to 15 minutes to YouTube. You need to verify your YouTube account if you want to upload longer videos. After verifying, you can upload longer videos, but you are not allowed to upload a single video larger than 128G.
Best Video Format Converter
MiniTool Movie Maker is a free converter without ads and viruses, extremely easy-to-use for beginners. It supports you to import various video/audio/photo file types. Besides, you don't need to worry about the quality of the converted files as the program supports lossless quality conversion at super-fast speed. In addition to changing video format, this free video converter also offers many other excellent features: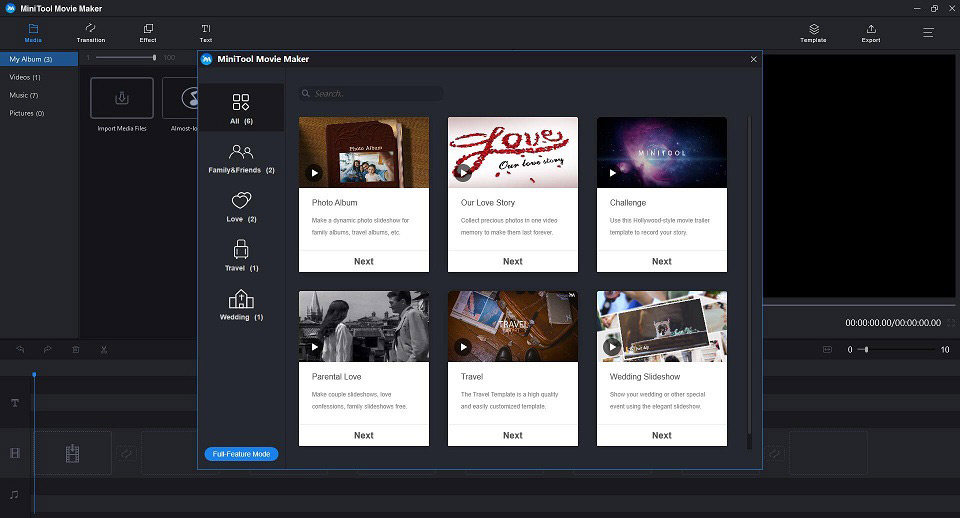 Offer different types of video templates.
Offer plenty of popular transitions and effects.
Support to combine videos into one.
Add text (titles, captions, and credits) into video.
Allow making color correction of video.
Support to fade in and fade out audio.
Change video resolution to adjust video file size.
Bottom Line
If you have any questions about how to choose the best video format for YouTube based on your need, or you want to share some ideas of video format for different platforms, please let us know via [email protected] or share them in the comments section below.