If your YouTube volume is too low on your computer, do you know the reasons and how to fix it? In this post, we will show you some effective solutions. Besides, if you want to download YouTube videos and watch them offline, you can try MiniTool uTube Downloader, a free YouTube video downloader.
Reasons for YouTube Volume Low
When you watch YouTube videos on your computer, you can increase or decrease the volume on YouTube using the YouTube bar/controls. You can also control the YouTube volume via the sound controls on your computer. However, you may find that your YouTube volume is low. Why is my YouTube volume so low? Here are some possible reasons.
Your web browser volume is too low.
Your headphone or speaker has issues.
The sound settings on your computer are not correct.
The audio settings on your computer are not correct.
Some temporary issues on your computer or your web browser.
And more…
Focusing on these causes, we will introduce some effective solutions in this article.
What to Do If YouTube Volume Low Windows 10?
Check your computer and browser volume
Reset sound settings on your PC
Run the Windows audio troubleshooter
Turn off audio enhancements on your PC
Disable spatial sound
Update your web browser
Reset web browser settings
Restart your computer
#Fix 1: Check Your Computer and Browser Volume
When you encounter the YouTube volume low issue, the first thing you should do is to check your computer and browser volume and see whether they are mute. If so, you need to increase the volume to increase the YouTube video volume.
1. Right-click the speaker icon in the taskbar and then select Open Volume mixer.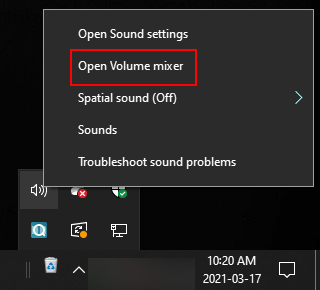 2. Check the volume situations of your computer and the web browser you are using. When necessary, you can increase the volume to make the YouTube video sound louder.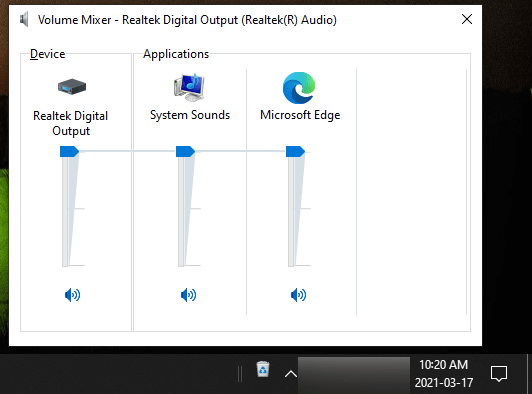 #Fix 2: Reset Sound Settings on Your PC
Click Start.
Go to Settings > System > Sound.
Scroll down to find App volume device preferences under Advanced sound options and click it to continue.
Click the Reset button under Reset to the Microsoft recommended defaults.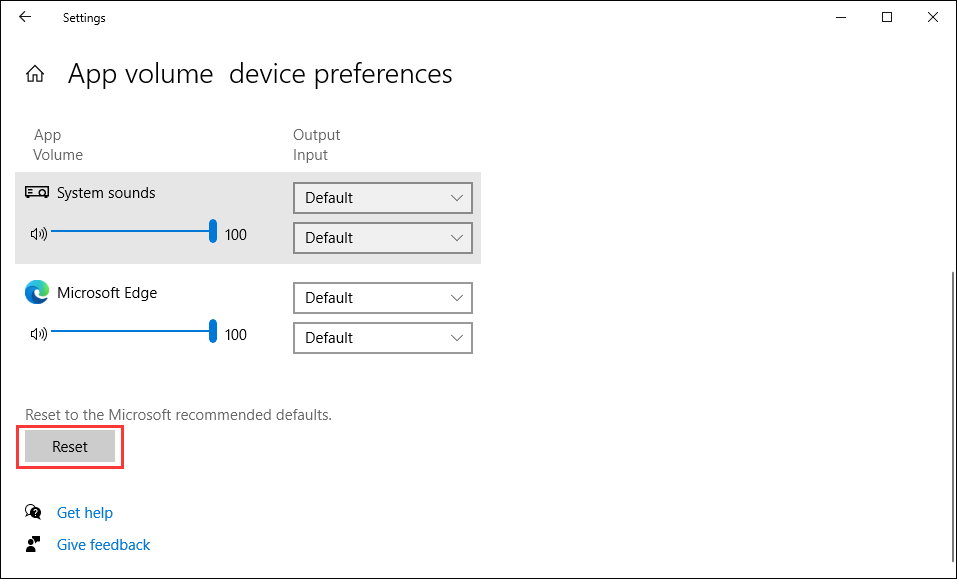 #Fix 3: Run the Windows Audio Troubleshooter
1. Click Start.
2. Go to Settings > Update & Security > Troubleshoot.
3. Click Additional troubleshooters.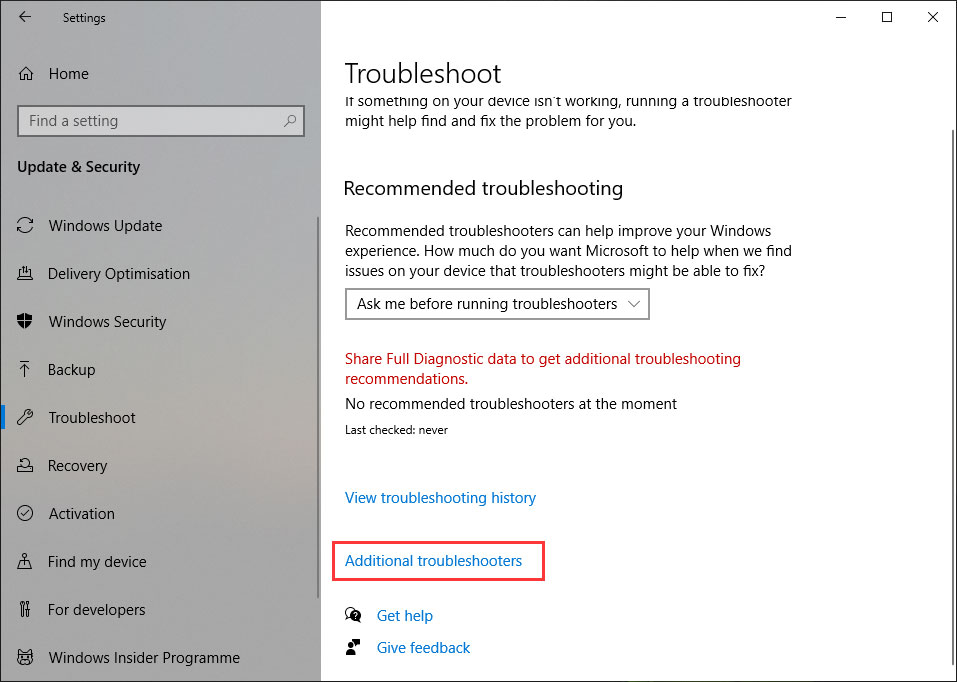 4. Click the Run the troubleshooter button next to Playing Audio.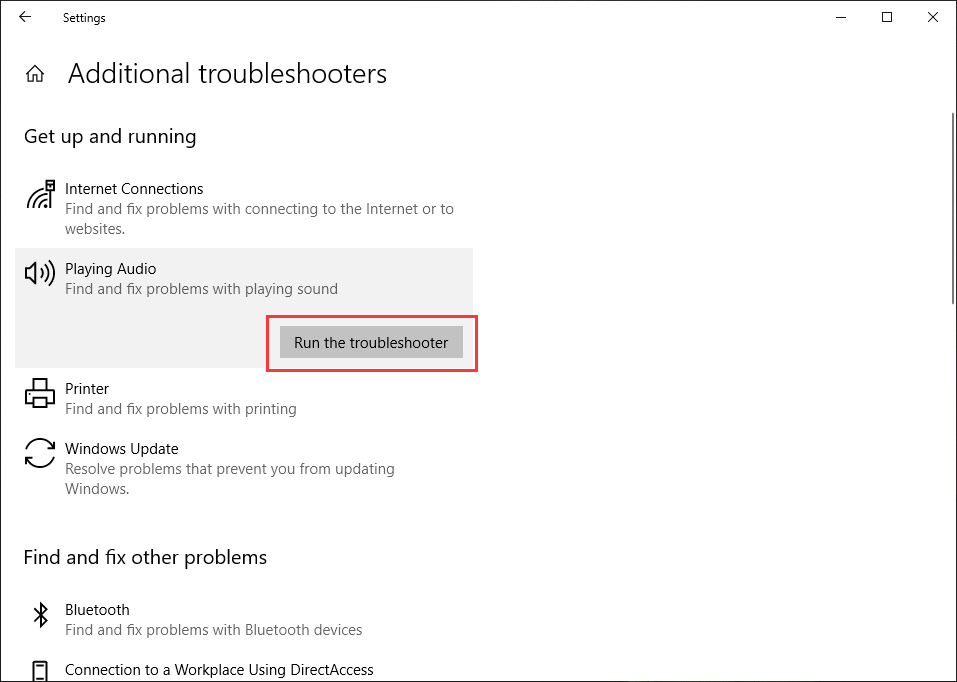 5. Select the device you want to troubleshoot and follow the on-screen guide to fix the device.
#Fix 4: Turn off Audio Enhancements on Your PC
Right-click the speaker icon in the taskbar and then select Sounds.
Switch to the Playback tab.
Select your playback device and then click the Properties button.
Switch to the Enhancement tab.
Check Disable all enhancements.
Click Apply.
Click OK to save the change.
In case you can't find the Enhancement tab, you can do these things instead:
After entering the properties of your selected device, you need to switch to the Advanced tab.
Uncheck Enable audio enhancements under Signal Enhancements.
Click Apply.
Click OK.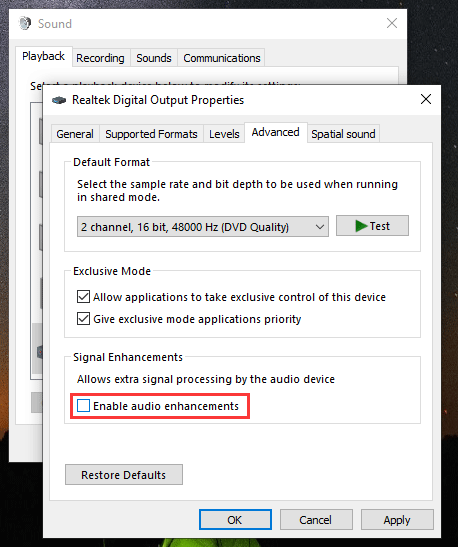 #Fix 5: Disable Spatial Sound
Spatial sound in Windows 10 allows you to enjoy the surround sound effect with your headphones. But you should know that it may conflict with your system volume, causing YouTube volume low. To fix the problem, you need to disable this feature.
Right-click the Speaker icon in the taskbar.
Click Spatial Sound.
Select Off.
#Fix 6: Update Your Web Browser
You can also fix YouTube low volume by updating your web browser. Take Chrome as an example:
Open Chrome.
Click the 3-dot menu and then go to Settings.
Click About Chrome from the left menu.
If your Chrome is not up-to-date, it will automatically perform an update.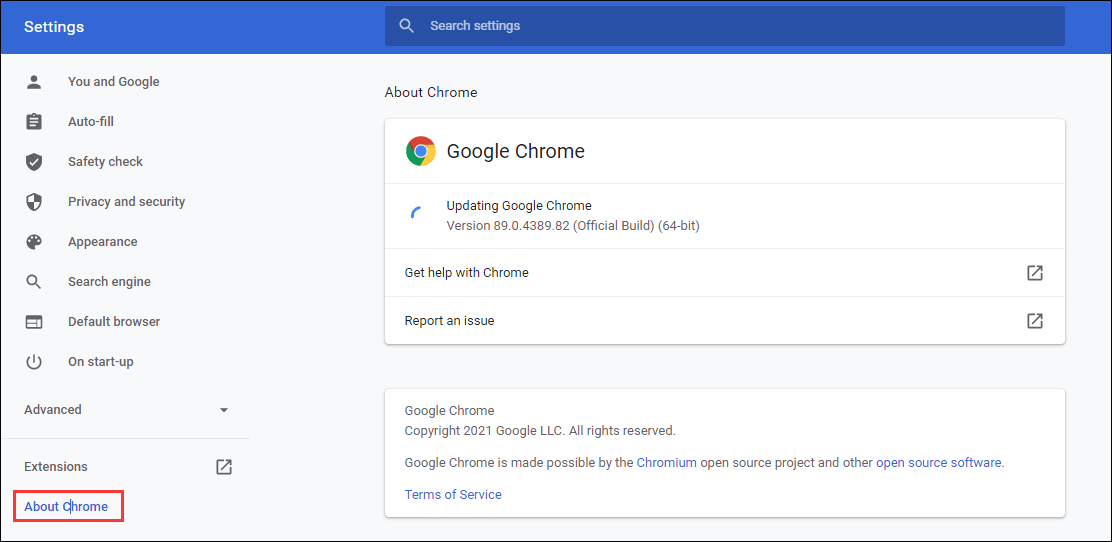 #Fix 7: Reset Web Browser Settings
Open Chrome.
Click the 3-dot menu and then select Settings.
Go to Advanced > Reset and clean up > Restore settings to their original defaults.
Click Reset settings to reset your web browser.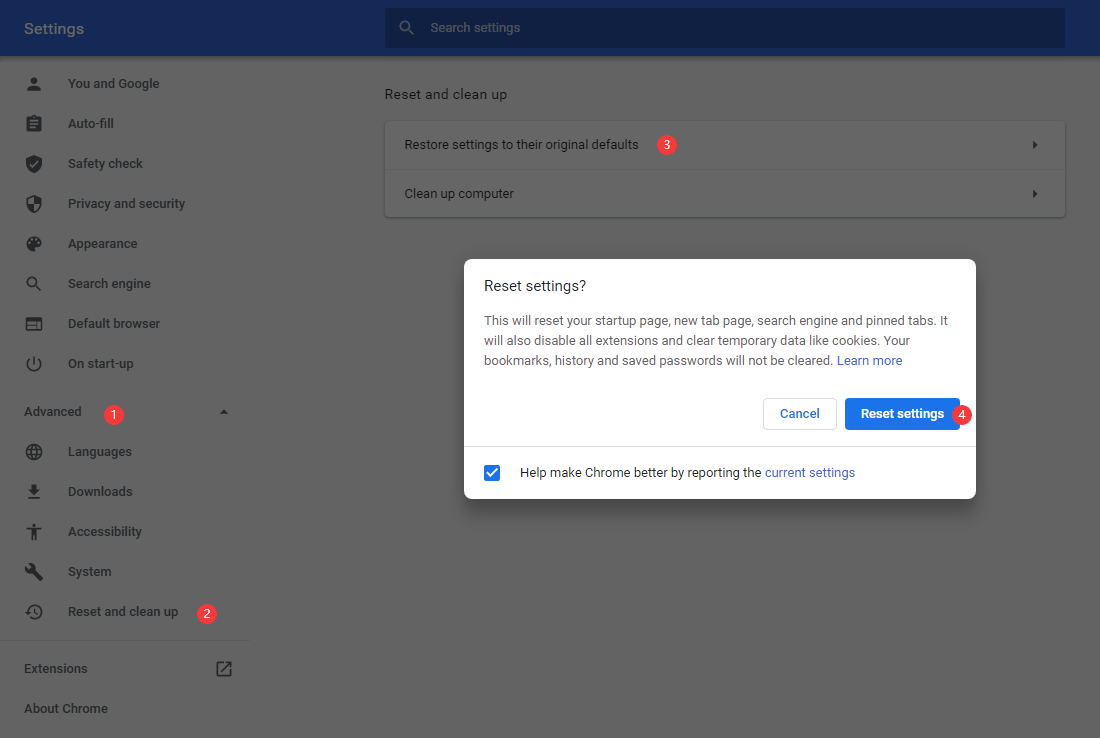 #Fix 8: Restart Your Computer
If all of the above methods don't work for you, there should be some temporary issues with your computer. Rebooting your computer can get rid of these temporary issues. You can try it.
When you are bothered by YouTube volume low, you can just try these solutions to solve the issue. Should you have any related problems, you can let us know in the comments.
If you want to download YouTube videos, you can use MiniTool uTube Downloader, a free YouTube video downloader.
MiniTool Youtube DownloaderClick to Download100%Free & Clean
With this software, you can download all your needed YouTube videos to MP3, MP4, WAV, and Webm with high resolutions.