Previously, we can access YouTube Video Manager from the drop-down menu at the top of our YouTube channel. But Some YouTube users said YouTube Video Manager missing. Is it still available? Read the post and MiniTool shows you how to find it.
YouTube Video Manager
Video Manager on YouTube is a good tool for YouTube creators. With it, you can edit your videos, ass, edit or delete annotation or even caption and carry out numerous similar related options to personalize and manage products after they are uploaded to YouTube.
Till now, you might be deeply attracted by YouTube Video Manager but where is Video Manager on YouTube? Some YouTube users reported it was missing. Is it still available on YouTube? Go on reading.
Where Is YouTube Video Manager
Why did users fail to find YouTube Video Manager? This should be dating back to 2014. In 2014, YouTube made some changes to its interface, including Video Manager disappearing from the top of its users' channels. But cheer up! You can still access it on YouTube.
Find YouTube Video Manager on Desktop
Firstly, I would like to show you how to find YouTube Video Manager on Desktop.
Step 1: Open YouTube site with one browser.
Step 2: On the YouTube page, click the avatar and then click the Creator Studio button (you can also click YouTube Studio from the drop-down menu if the button is unavailable).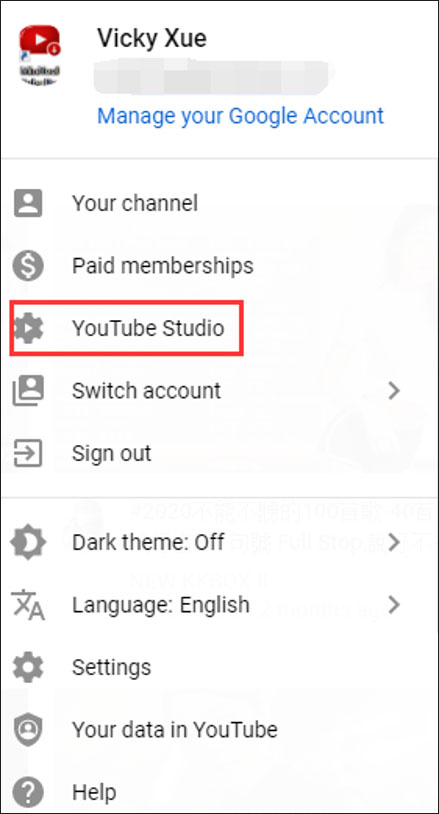 Step 3: On the page of YouTube Studio, look at the left side and choose Creator Studio Classic.

Step 4: Select one or more listed options according to your situation and then click SUBMIT > GO TO LEGACY CLASSIC.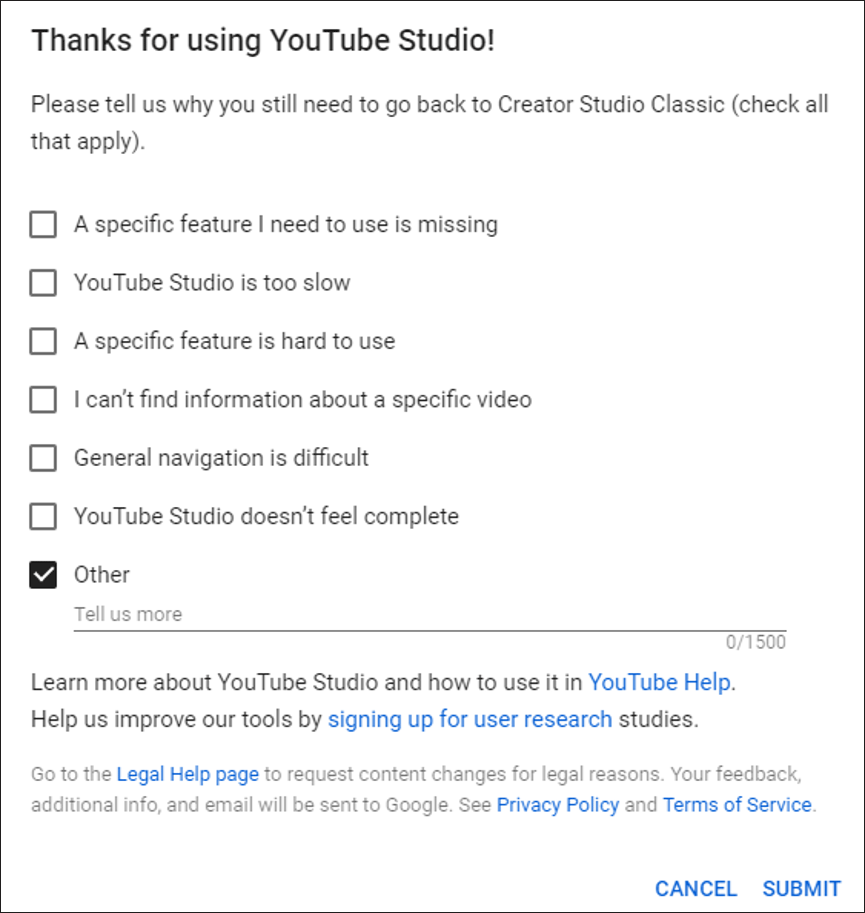 Step 5: Look at the left side and you will find Video Manager is listed. Expand it and you will see Videos and Playlists.

The tutorial on finding Video Manager on Desktop comes to an end. But how to access it on phones (Android and iOS) and iPad? Keep reading as the tutorial is below.
Find YouTube Video Manager on Phones and iPad
Whether you are using Android & iOS phones or iPad, you need to download the application when you want to access YouTube Video Manager.
For iPhone and iPad users:
You need to download the YouTube application named as YouTube Studio. It is free and makes the managing process if your YouTube channel far easier and faster.
For Android users:
Go to the site to download YouTube Studio that is developed by Google. This tool is powerful as it gives its users all the controls to manage and efficiently organize your YouTube channel with ease and speed.
There are some commons about these two tools, including:
Manage YouTube playlist.
Respond to the comments and update them.
Bottom Line
Have you located Video Manager on YouTube? If yes, try to use it to manage your products. If you failed, please leave your issues in the following comment zone and we will reply to you as soon as possible.