You may have noticed that some YouTube videos can be up to 1 hour or more, but some are only a few minutes. How long a YouTube video can be? This question comes across your mind. The YouTube upload limit depends on whether you are verified. Read the post and MiniTool shows more details.
YouTube Upload Limit
The YouTube upload limit depends on whether you are verified. If your YouTube has been verified, the YouTube video can be up to 12 hours long, or as much as 128 GB. But if your YouTube account has not been verified, you can only upload a video that is 15 minutes or less to YouTube.
Therefore, whether your YouTube account has been verified or not is key.
Check Whether Your YouTube Account Get Verified
If you cannot make sure whether you have gone through the verification process for your account or not, follow go on reading the following part.
Step 1: Open the site of YouTube and then click your avatar. Select Settings from the drop-down menu.
Step 2: On the Settings window, click Channel status and features in the right pane under the Account tab.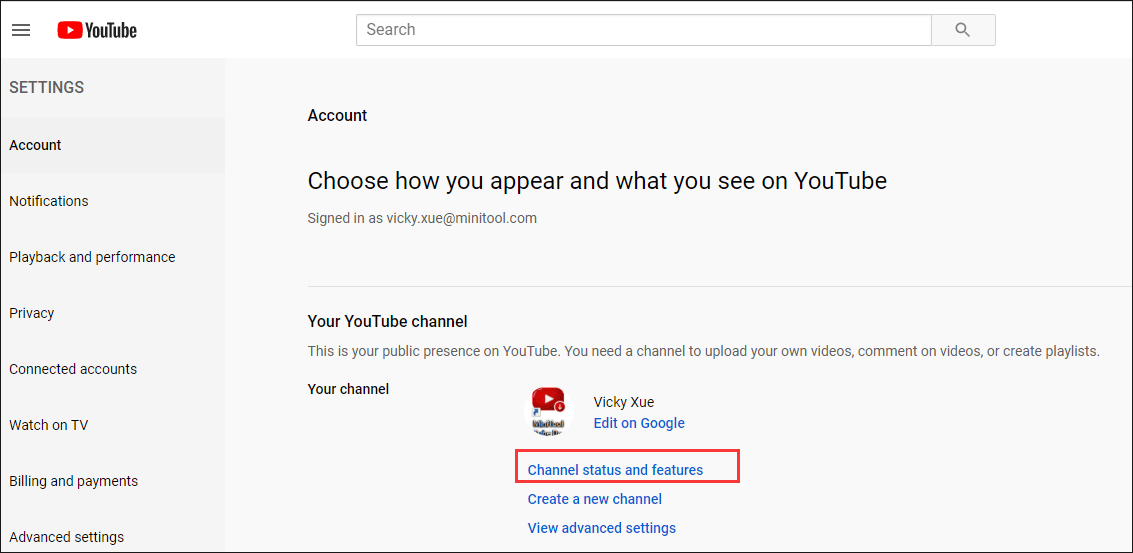 Step 3: Look at the new page.
If the button under your YouTube channel name shows Verified, it means that you have been verified. Scroll down the current page and you will also see the Longer videos scetion is enabled.
If you see the same information as the following image shows, it means that you have not been verified.

If you want to verify your YouTube account to upload a longer video to YouTube, continue to:
Click the Verify button. On the next page, pick up your country of residence and choose a phone call or text.
If you choose the phone call, click the Confirm button and then enter your phone number carefully.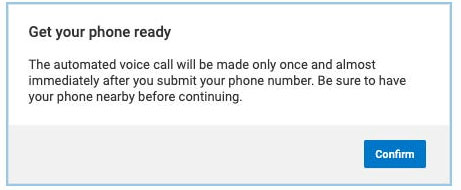 You will receive the six-digit verification code. Enter this code carefully in the specified box and then hit the Submit button at the bottom.
After the process, you will get a confirmation message. Click Continue to return the Channel status and features page of your account and you will see the button beneath your channel name has been switched to Verified. And now you break the YouTube upload limit.
Can't Upload a Longer Video to YouTube After Verification
If your channel is verified but you fail to upload a longer video to YouTube, the causes can be:
You have a copyright claim on one of your videos.
Your video violates YouTube community guidelines.
The video you trying to upload exceeds the maximum video length (12 hours) or size (128 GB).
For the first two causes, you can check them by going to the Channel status and features page.
For the last cause, generally, you have two options.
Option 1: Utilize a reliable tool to compress this video until it meets the maximum file size without losing quality.
Option 2: Split the video up into two or more videos and cross linking them so that each one meets those limitations..
Bottom Line
This article comes to an end. For YouTube upload limit, please keep in mind that it depends on whether your channel has been verified. If it has not, please follow the above instructions to get it verified. If you any questions after raeding, please leave tehm in the following comment zone.