Do you want to on longer use the current YouTube channel name? If yes, you come a right place. In this article, MiniTool shows you how to change YouTube channel name and some precautions you should know. Furthermore, this post also guides you to change the channel description.
Some YouTube users know how to create a new YouTube channel, but they do not know how to change YouTube channel name. This posy shows you how to complete this change. But there are some precautions you should learn about.
Precautions You Should Know Before Renaming YouTube Channel Name
Do not change your YouTube channel name before you are ready. YouTube allows you to do this change three time every 3 months (90 days).
The new name should not be too far from your brand and complicated (numbers is not recommended). Be short and memorable and more people can find your channel.
If you change YouTube channel name on your Google account, it will be changed across all Google services, including Gmail.
It may take a few days for the new name to be updated on YouTube after changing YouTube channel name. So, take it easy and be patient.
If your account is managed by your school or business, you may be unable to change your name on Google account. The solution is to seek help for your system administrator.
Bear them in your mind and then let's see how to change YouTube channel name.
How to Change YouTube Channel Name on YouTube
Here is the tutorial on how to change YouTube channel name:
Step 1: Open the YouTube site. Sign in to your YouTube account if you have not.
Step 2: Click your avatar at the top-right corner and then select the Settings option from the menu.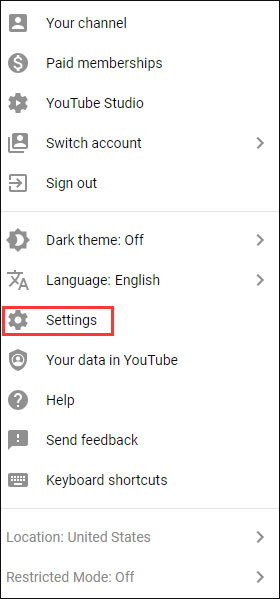 Step 3: On the new page, you will see your current channel name. Click edit on Google to change the current name.

Step 4: Enter your new name and then click the OK button.
Note: The new channel will be showed across all Google products.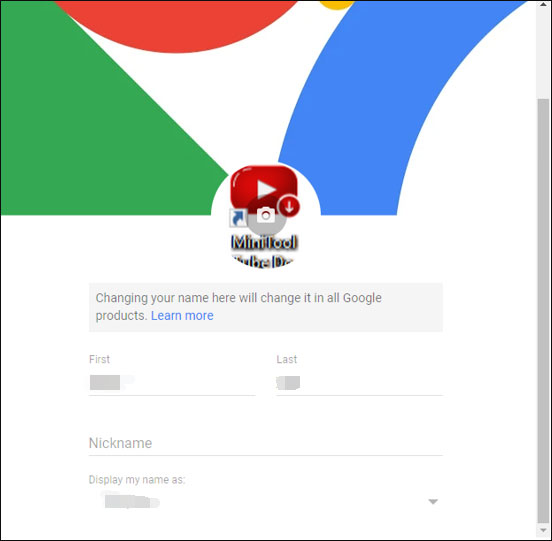 Step 5: Click CHANGE NAME on the confirmation window if you are sure to do this change.
After the five steps, your new YouTube channel name will show up on your YouTube channel, videos, etc.
Bonus: Change YouTube Channel Description
Apart from the tutorial on how to change YouTube channel description, this post also shows you how to change YouTube description below.
If you want to change the description, please follow the steps below.
Step 1: Sign into your YouTube account if you have exited.
Step 2: Click your profile image and then select Your channel from the menu.
Step 3: Click CUSTOMIZE CHANNEL on the new page.

Step 4: Switch to the About tab. Move your cursor on the channel description you want to change and then click the pencil icon.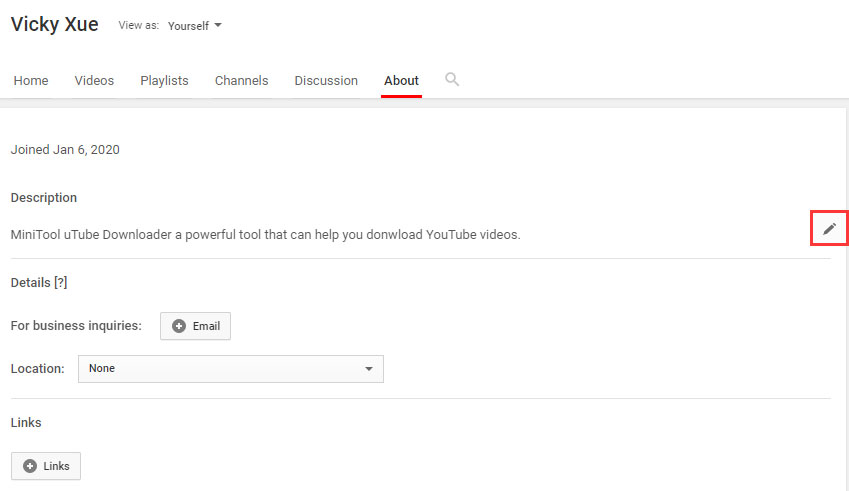 Step 5: Write to your new description (you can click here to generate a better description) and then click the Done button.
Bottom Line
This article comes to an end. Have you successfully changed YouTube channel name by following the above steps? If you have any doubts when conducting the steps, please leave a message in the following comment zone and we will reply to you as soon as possible.