Fail to change YouTube profile picture? Do not worry!
MiniTool
tells what you can do when facing
YouTube profile picture not changing
. This fix is quite useful, which has been proved by many YouTube users.
Top Fix to YouTube Profile Picture Not Working
Are you unsatisfied with the current YouTube profile picture? You can switch it to a nicer one. With it, you will have more followers.
Make a nicer profile picture and then upload it. This process is quite easy but some users reported that they failed to change their profile pictures on YouTube. Are you facing the same issue after you upload the new profile picture?
Generally, the changes will be taken effect from several minutes to serval hours. If you find that this new profile picture just appears in some places on YouTube, not including your channel, you can try clearing your browser cache and cookies. This fix is quite useful, which has been proved by lots of YouTube users.
If you are using Google Chrome, please refer to the following tutorial.
Step 1: On the Google Chrome window, click the vertical three dots in the upper-right corner.
Step 2: Select History from the menu and then click History.

Step 3: On the new page, click Clear browsing data from the left pane.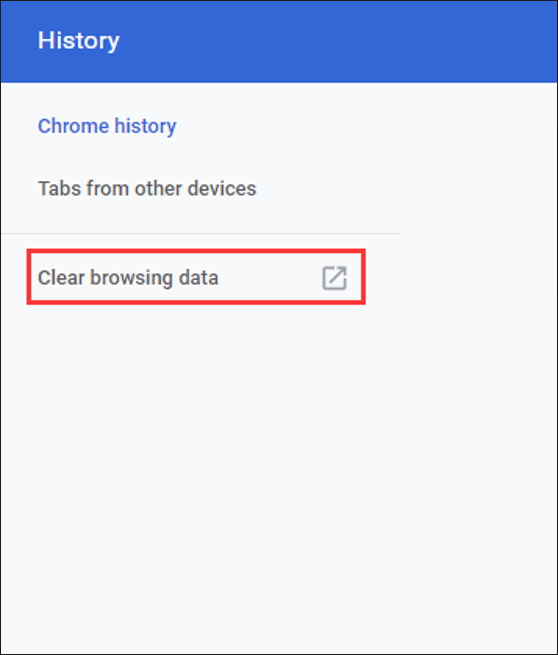 Step 4: On the Clear browsing data window, do the following things one by one.
Set the Time range to All time (or other time ranges).
Check the box next to Cached images and files.
Click the Clear data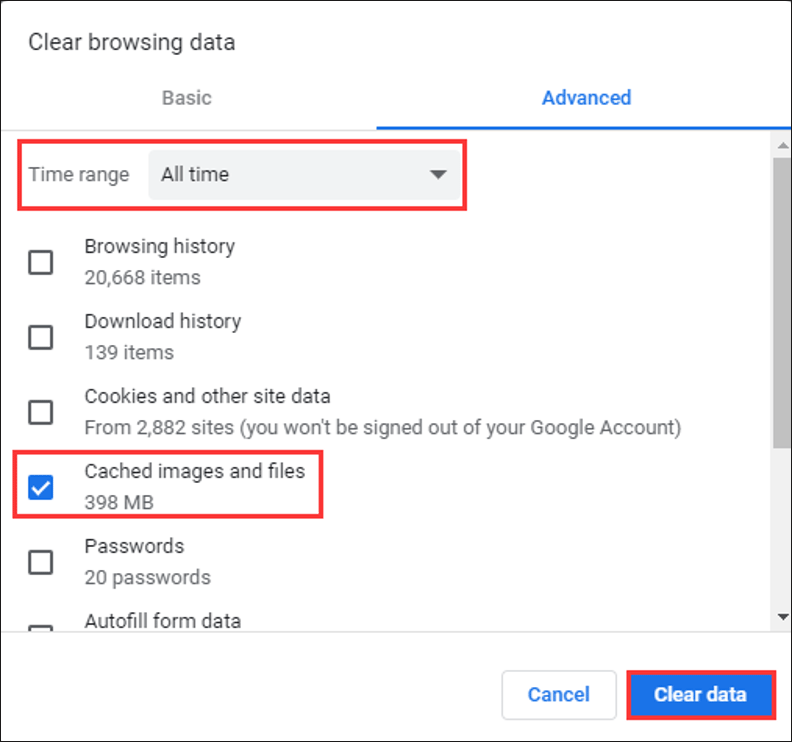 Step 5: Go to the YouTube page and reload it to see whether your profile picture has been changed successfully.
If you are using Firefox, please follow the tutorial below.
Step 1: Click the menu button on the Firefox window and then select Options.
Step 2: Select the Privacy & Security panel.
Step 3: Click the Clear Data… button from the right side.
Step 4: Uncheck the box next to Cookies and Site Data and then check the box next to Cached Web Content.
Step 5: Click the Clear button.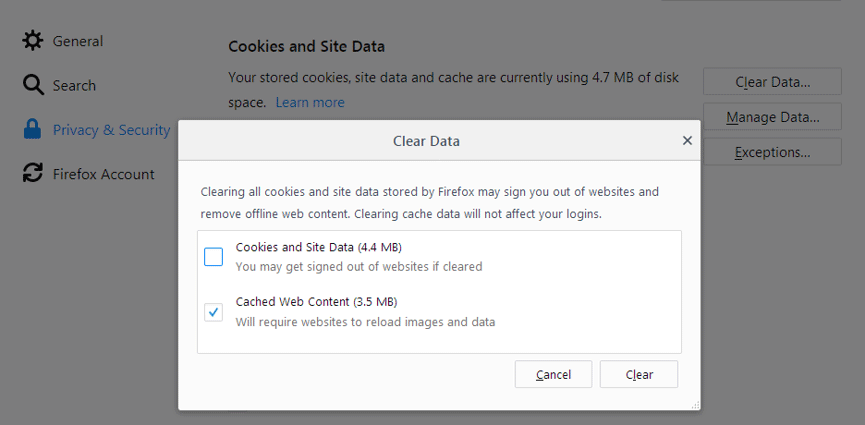 Step 6: Go to the YouTube site and reload this site and see if your profile picture has been updated.
Do you want to change YouTube channel name and description? Read the following recommended article now. This article shows you detailed tutorial and precautions about changing YouTube channel name.
Tips:
Tired of searching for a video downloader, converter, and screen recorder separately? MiniTool Video Converter combines them all - give it a shot now!
MiniTool Video ConverterClick to Download100%Clean & Safe
Suggestions for Getting More Viewers
It is undoubtful that you can attract more viewers to follow your channel by using a nicer profile picture. Apart from this way, I would like to show you other ways.
Generate highly engaging content consistently.
Optimize the YouTube video's metadata.
Optimize your channel homepage (being attractive and professional).
Create a channel trailer.
Add into the reasons for subscribing to your channel the video.
Turn casual viewers into subscribers.
Share your YouTube channel on social platforms.
Ask help for YouTube influencers.
The detailed tutorials on how to getting more followers are introduced in 8 Simple Ways to Increase YouTube Subscribers in 2020.
Bottom Line
After clearing the browser's cached data, have your YouTube profile picture been updated to the new one? If yes, congratulation to you. If not, please leave a message in the following comment zone.