A YouTube profile picture is your channel icon. It can be your brand logo or your selfie as you like. More importantly, you need to pay attention to YouTube profile picture size. In this post, you will learn the perfect YouTube profile size and how to make it.
What Is YouTube Profile Picture Size
YouTube profile picture is a small image that shows visitors who watch your videos or visit your channel. If you have a nice YouTube profile picture, it will attract more viewers to follow your YouTube channel. Moreover, to grow your channel, you should create more eye-catchy YouTube videos, try MiniTool software – MiniTool Movie Maker.
Go to here to get MiniTool Movie Maker.
How to make a great profile picture? Before that, you need to know the requirements of YouTube profile picture.
It supports JPG, GIF, BMP, or PNG file (no animated GIFs).
The recommended YouTube profile size 800 X 800 px image.
Square or round image that renders at 98 X 98 px.
Remember, you need to follow the YouTube Community Guidelines, so do not upload pictures that contain celebrities, nudity, artwork, or copyrighted images. If you can't find copyright-free images on the web, read this post carefully: The Best Royalty Free Stock Video Footage Websites.
How to Make a YouTube Profile Picture
To make a YouTube profile picture, you can use the professional photo editor – Photoshop. If you are not familiar with it, you can try an ease-of-use online photo editor – Canva.
Canva is a graphic design website with 60,0000 free templates. As a youtube profile picture maker, it can be used to create YouTube profile pictures, banners, Facebook covers, logos and posters.
Related article: Everything You Need to Know about YouTube Banner Size.
Additionally, you can create YouTube profile picture without a watermark. If you find your video or photo is watermarked while using other graphic design software, see this post: How to Remove Watermark from Video and Photo Efficiently.
Here's how:
Step 1. Sign in to the official website Canva.
Step 2. Click on Custom dimensions to create a new design. Enter 800 into the two boxes respectively. After that, you will see the Create new design button is clickable and click on it.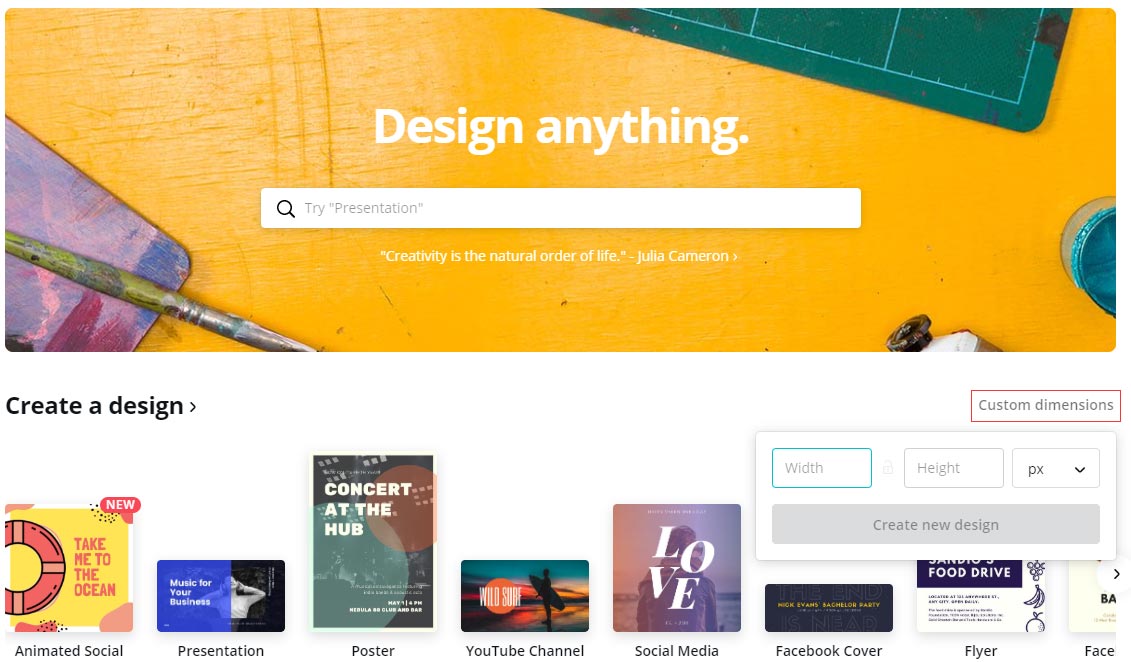 Step 3. Tap on the template you like and edit it. Then click the download icon to save the created YouTube profile picture.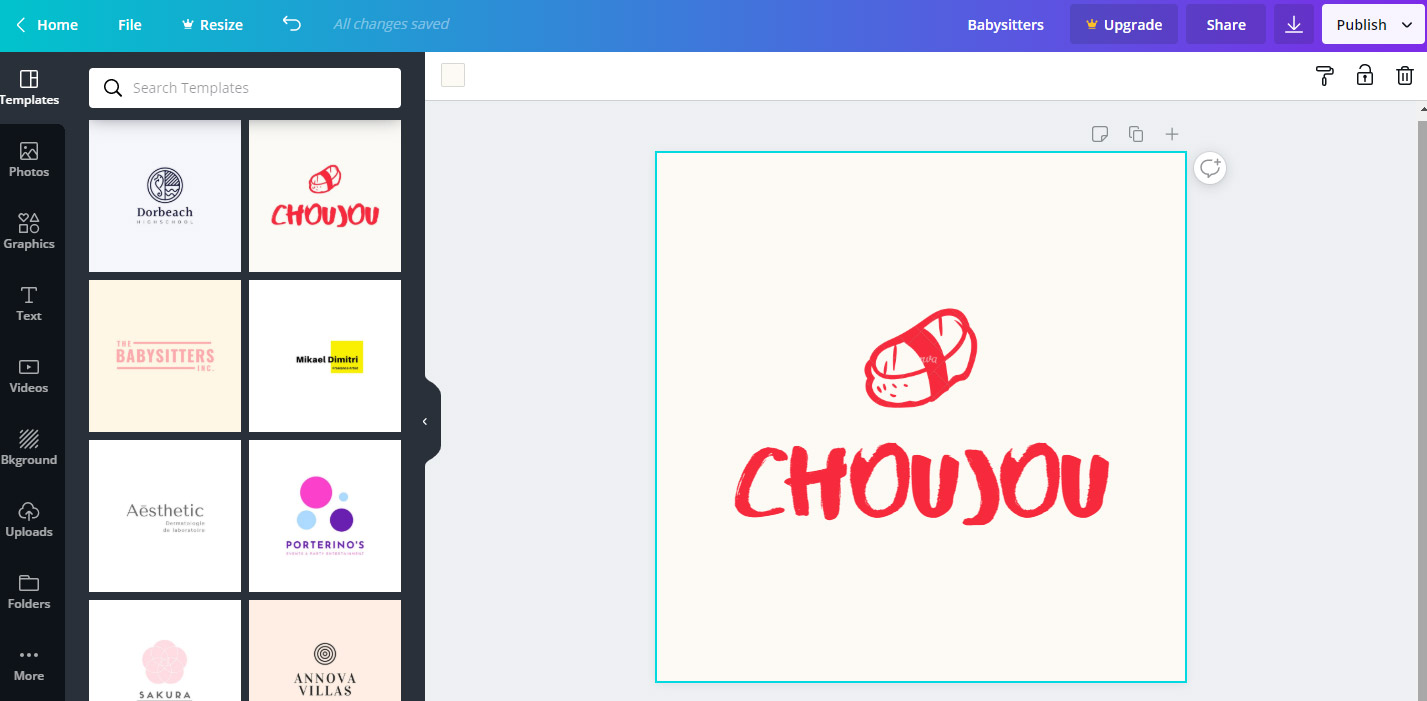 How to Change YouTube Profile Picture
You need to know that YouTube profile picture is the image of your Google account's profile picture. If you want to change the profile picture, your Google avatar also changed.
See how to change YouTube profile picture step by step.
Step 1. Open the web browser and sign in to YouTube account after entering its website.
Step 2. Click on your profile picture in the top right corner of the window and go to Your Channel page.
Step 3. On this page, hover your mouse on your profile picture until the camera icon appears. Then click on this icon to edit your profile picture.

Step 4. Choose EDIT in the pop-up window to go on. Tap on Upload photo to select the profile picture you create from the computer.
Step 5. Crop the picture as you want. After that, click DONE to apply this change.
Conclusion
This post tells you the best YouTube profile picture size and offers an amazing YouTube profile picture maker for you. Try to change your profile picture now!
If you have any questions about YouTube profile picture size, please let us know.