Apart from YouTube Music, you can enjoy music on other platforms, and this post lists these platforms. So, scroll down to see what these YouTube Music alternatives are. By the way, if you need a free and safe YouTube downloader, MiniTool uTube Downloader is recommended.
YouTube Music is a music streaming platform on which seas of songs are provided. With it, you can enjoy a song with its music video and lyrics. More fabulously, you can upload music to YouTube Music and enjoy it.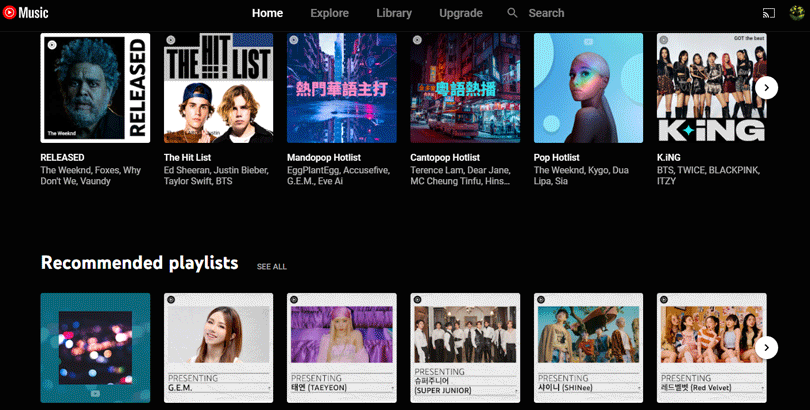 Apart from YouTube Music, you have lots of options such as Spotify, Apple Music, Amazon Music, and so forth. Now scroll down to learn about these YouTube Music alternatives.
YouTube Music Alternatives
Spotify
The most obvious alternative to YouTube Music is Spotify, the biggest dedicated music streaming platform worldwide.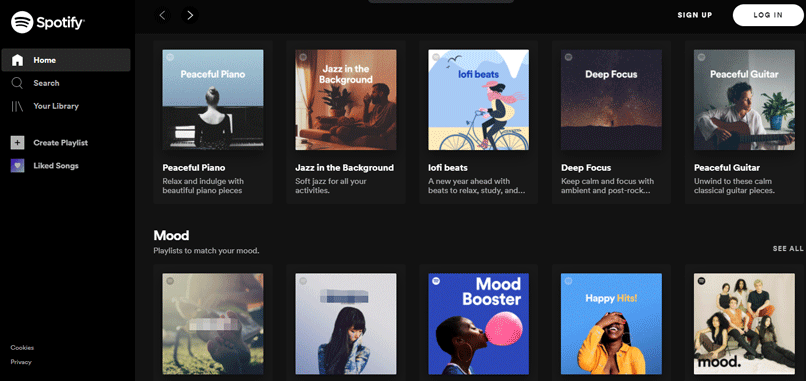 With Spotify, you can listen to any song you want as it boasts tons of official songs. Moreover, it also provides exclusive tunes and podcasts.
As you see, Spotify is an excellent but not completely free alternative to YouTube Music. Spotify provides two versions: a free version and a paid version. The free version plays music with ads, while the paid version (asking $9.99 per month) plays music in high audio quality without ads.
Apple Music
Here comes the second alternative to YouTube Music. Apple Music has a huge library of more than 60 million songs, and more surprisingly, it allows users to upload up to 100,000 songs of their own music.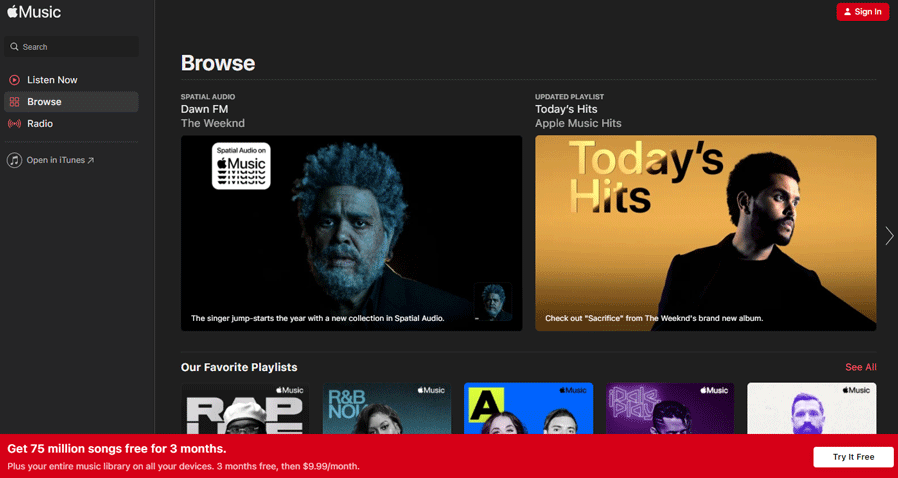 Like Spotify, Apple Music is also not a completely free alternative to YouTube Music. It also has a free version and a paid version.
Amazon Music
The eCommerce platform Amazon also jumps on creating its own streaming platform, that is, Amazon Music. As a YouTube Music alternative, Amazon Music also offers a huge music library with 60+ million songs. What's more, Amazon Music works well with many Amazon's smart home products. Assuming that you have an Echo in your home, you just say, "Hey, xxx, play Stay", and it will do so through your Amazon Music account.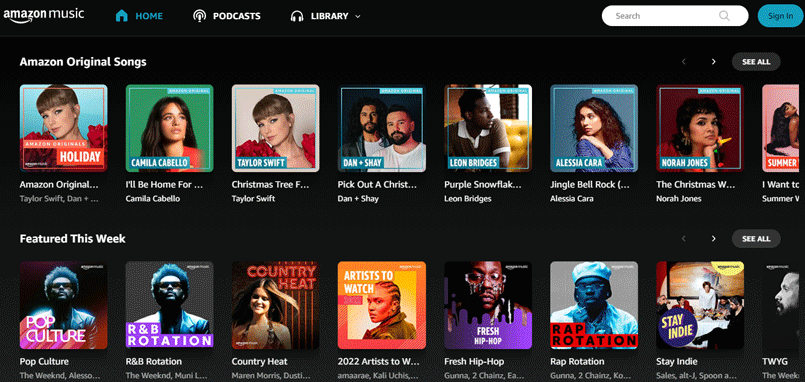 Also, Amazon Music is not a completely free alternative to YouTube Music. It provides a 90-day trial and asks for $9.99 per month for more functions.
Well, which YouTube Music alternative is picked up? Spotify, Apple Music, or Amazon Music? All three YouTube Music alternatives boast seas of songs and offer a free version and paid version.
If you have other excellent YouTube Music alternatives, please share them in the comment zone. Thanks in advance.
Bonus: How to Download YouTube Videos for Free?
YouTube allows you to download videos after you pay for YouTube Premium. Here you may come up with a question: how to download YouTube videos for free.
You can use MiniTool uTube Downloader to download YouTube videos for free, and the downloaded videos can be saved in four different file formats: MP3/WAV/MP4/WebM.
MiniTool uTube DownloaderClick to Download100%Clean & Safe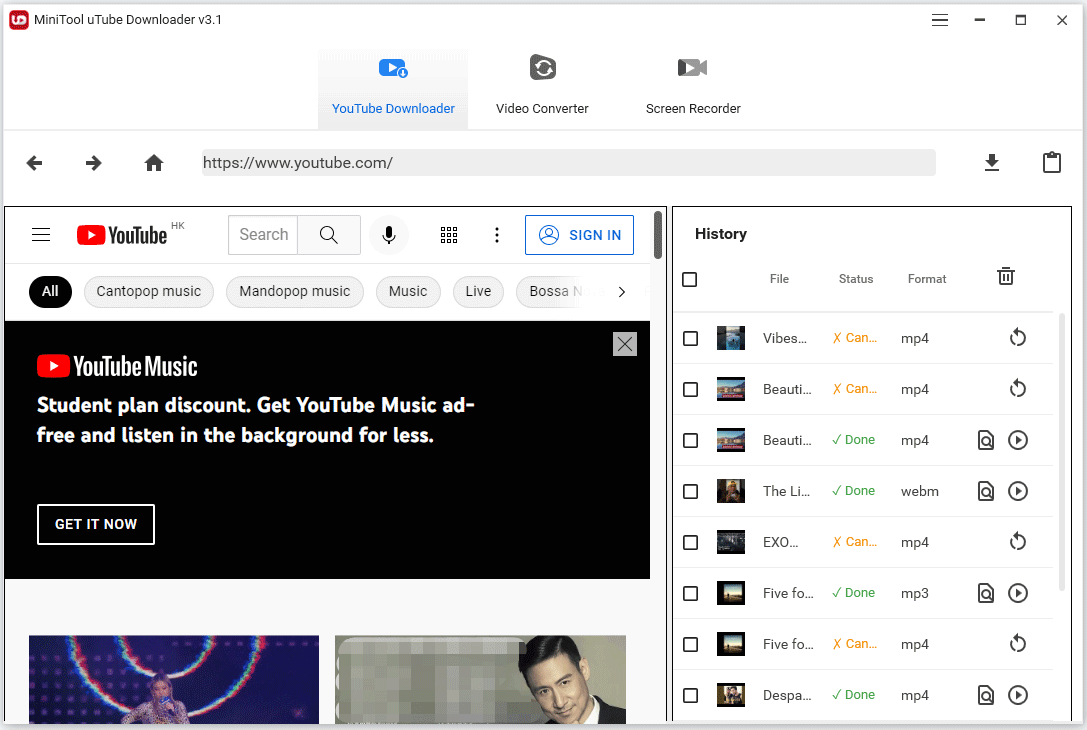 Give it a try if you want to download videos from YouTube in a free and safe way.
The detailed tutorial is: How to Watch YouTube Offline: Download YouTube Videos Free
Note:
The downloads from YouTube should not be used for any commercial purposes.