YouTube is one of the most popular video-sharing site. Owned by Google, the site was founded in 2005. Currently, it has become one of the top places for users to upload, share, and view video clips online. Here is the review of the top 8 YouTube funny videos.
Most people relieve their stress by watching funny videos, while YouTube, as a large video-sharing site, of course, contains countless funny videos. To help you find them faster, this article lists the top 8 YouTube funny videos. If you want to download YouTube funny videos, please try MiniTool uTube Downloader, an excellent YouTube downloader released by MiniTool.
1. Charlie Schmidt's Keyboard Cat! - THE ORIGINAL!
Keyboard Cat is one of the funniest videos on YouTube. It shots a female cat called "Fatso" wearing a blue shirt and playing an upbeat rhythm on an electronic keyboard. Some people regard this crazy cat as a Grammy because the melodies and beats it puts together are unmatched.
Also see: How to Upload a Video to YouTube from Computer and Phone
2. Dog Won't Listen to Owner (Funny Subtitle Version)
Dog Won't Listen to Owner is a reminder of how amazing dog owners are and how funny people can be in their natural state. A man takes his dog to the beach for a fun day and decides to document how well his dog obey the orders.
3. Taylor Swift - I Knew You Were Trouble Ft. Screaming Goat
Taylor Swift - I knew you were trouble Ft. Screaming goat is uploaded by Goosik. It is a mixed audio of Taylor Swift's pop single "I Knew You Were Trouble" with a yelling goat. Within three weeks, the video accumulates more than 1.09 million views and 800 comments.
4. Benedict Cumberbatch Can't Say "Penguins"
Benedict Cumberbatch Can't Say "Penguins" is a 6-minute short clip. Cumberbatch is on a TV show and trying to say "penguin" to justify his inability to say the word. He says it over and over again and it awkwardly comes out as "pangwang".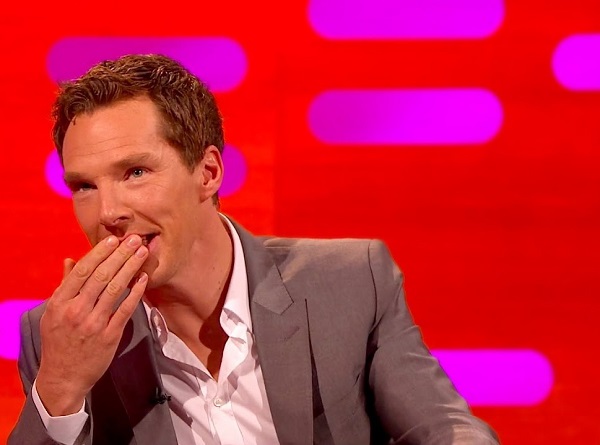 5. Charlie Bit My Finger
Charlie Bit My Finger is uploaded by a British father in 2019. The video is about his two sons, Harry, 3, and Charlie, 1. In the video, Charlie grits his teeth and bites his brother's fingers, causing Harry to cry. The clip currently has over 850 million views, making it one of the most viewed videos on YouTube.
6. Amazon Echo SNL
Amazon Echo SNL takes a humorous approach to the confusion that some older people have when using modern technology and their consistent "I'm not sure" mentality about everything new. Watch it in preparation for the next time your mother makes fun of your poor knitting skills.
7. Best TV News Bloopers Fails 2017
TV news bloopers always create funny moments on American television. In this collection of the Best TV News Blooper Fails 2017, you can watch some of the best fails of your beloved news anchors and not so beloved.
8. Cats Don't Like Things
Cats Don't Like Things is one of the funniest cat video compilations of 2017. Through it, you can know how cats release their anger and arrogance on objects that they absolutely don't like. This video must be one of the most interesting animal videos on YouTube ever.
The above has introduced 8 YouTube funny videos, if you want to download these videos on your device, MiniTool uTube Download is a great choice.
Bottom Line
When you feel tired or sad, just watch these YouTube funny videos. If you know any other funny videos on YouTube, please let us know via [email protected] or share them in the comments section below.