Since it was created in 2005, YouTube has experienced overwhelming growth. What is the most viewed video on YouTube? This might be a topic of great concern among YouTubers. Try MiniTool software to create a cool video and attract more viewers.
Many of the most viewed YouTube videos are musicals throughout these 14 years. At present, there are already more than 100 who have achieved one billion views. Now, let's see the top 10 most viewed YouTube videos 2019.
Top 10 Most Viewed YouTube Videos 2019
1. Luis Fonsi & Daddy Yankee – Despacito
This music video, filmed entirely in Puerto Rico, features vibrant local scenery and a dance style called "cumbia". It was released on January 12, 2017, and since then it has broken record on the platform. This video has 6,404,561,719 views now, which makes it become the most-watched YouTube video.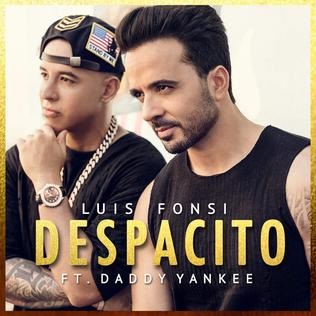 2. Ed Sheeran – Shape of You
This song was released on January 30, 2017, and currently has 4,368,308,740 views on YouTube.
Sheeran, who is typically known for slower, romantic ballads, took a departure from the norm. Shape of You is sort of a pump-up song, with a video to match.
3. Wiz Khalifa & Charlie Puth – See You Again
The song was published on April 6, 2015. It was released to aid promotion of the film, Furious 7 of The Fast and the Furious franchise, it also served as a form of tribute to deceased star of the series, Paul Walker, who the film itself also acted as a tribute to. And it currently boasts 4,214,408,139 views.
4. Masha and the Bear
This is the only clip that is not musical and that appears in the list of the top 10 most viewed videos on YouTube. It's about the story of a girl and a bear. The language is Russian and has 4,118,830,028 views on YouTube. 
5. Mark Ronson ft. Bruno Mars – Uptown Funk
The Uptown Funk video was released on November 19, 2014. Despite being older than the top three videos on this list, Uptown Funk continues to draw in lots of new viewers and remains a threat to their medal placings. It currently has 3,643,186,390 views.
6. PSY – Gangnam Style
A true icon in monster YouTube video history, Psy's Gangnam Style was the very first YouTube video to be viewed more than a billion times. It now gets 3,399,903,569 views on YouTube.
7. Justin Bieber – Sorry
It was released on October 22, 2015, and is currently in 7th place with 3,182,832,472 views on YouTube. This video features choreography by the famous New-Zealand dancer, director, choreographer, and actress Parris Goebel.
8. Maroon 5 – Sugar
With 3,019,542,406 views, Sugar is the most-watched music video of the band Maroon 5 and in addition, it is the eighth most-watched video clip in the entire history of YouTube.
9. Katy Perry – Roar
As the oldest music video on our list, Katy Perry's roar has already been seen by 2,893,464,978 people. The video was published on September 5, 2013, and currently ranks 9th in the top 10 of YouTube.
10. Taylor Swift – Shake It Off
What the video Shake It Off by Taylor Swift has achieved is 2,814,651,922 views. This video was posted on YouTube on August 18, 2014. As with many things Swift does, this video received a good deal of negative criticism - this time due to cultural appropriation and depictions of stereotypes attributed to black people.
Create the Next Most Viewed Video on YouTube
Create a professional YouTube channel.
Create fun and viral videos that can be watched dozens of times.
Grow, monitor, and monetize your channel.
Promote through other social media.
Did You Really Make a Profit from YouTube Monetization
Bottom Line
The list of the top 10 most viewed YouTube videos has been introduced above. If you have any question or suggestion about it, please let us know via [email protected] or share it in the comments section below.