If you get a suspicious email masquerading as coming from YouTube, you need to deal with it carefully. It is trying to get your personal information. YouTube has claimed that they would not ask for details about your channel or your password. If you need more information about this scam, this post from MiniTool will tell you.
YouTube Email Might Be the Phishing Scam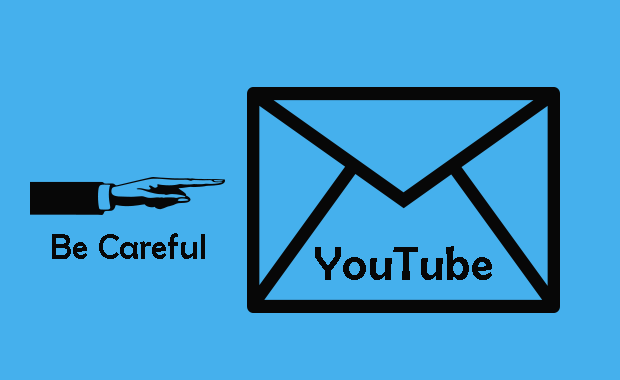 As a YouTube creator, you've all worked really hard to build up your own YouTube channel. However, you may lose it because of a YouTube email scam.
Further reading: How to Start a YouTube Channel – 4 Useful Tips.
The Scam Email Is Disguised as a YouTube Email
Email scam is nothing new, but you may click on the wrong link or disclose the wrong information so easily. After that, all your data will fall into someone else's hands.
The most recent is a spoof email, pretending to be from YouTube, telling you that viewers are complaining about your spam videos. But don't worry, because if you send all this information in an email, YouTube will censor your channel.
If an email makes you go, "Hmm," it's probably a scam. This is a much better way to cheat when it comes to scam emails. The name of the contact indicates that it is supported by YouTube, images are on point and there are no obvious spelling or grammatical errors.
However, YouTube will never threaten to shut down your channel without referring to comprehensive guidelines and policies, and like every respected and trusted company in the world, they will not ask for details about your channel, or even your password.
Scam emails always encourage you to compromise the security of your data. In another suspicious email from what appeared to be YouTube, they even tried to convince the recipient that they needed to disable the two-step mobile phone verification feature on their YouTube account. It may seem legitimate to ask, but never believe it.
Instructions to Avoid YouTube Email Scam
With all this in mind, here are two simple pieces of advice:
Never send sensitive information via email.
Don't do anything directly from email if you get an unexpected email.
If you change YouTube password on any account on the Internet, you might receive an email asking you to click the link. This should be fine, because this is your initiative, you know the email.
However, if you suddenly receive an email telling you that a copyright claim has been received for one of your videos, don't click on the link in the email, go straight to your YouTube channel, and investigate the issue yourself.
Because, as persuasive as the email may seem, who knows what the button really does. If you think there's something wrong with the email, dismiss it and always go to the source. Then, the source will tell you exactly what happened.
What information should we expect from the YouTube email? While they may provide an analysis of your channel in an email, they will never ask for your personal information, pin code or password. You should also check the authenticity of the sender of the email.
Obviously, the actual email from YouTube will be authenticated. You can find more information through the help page, and you can read from the link in the description of the video.
Bottom Line
That's all the information about YouTube email scam. If you receive a suspicious YouTube email, remember not to click any link from it. It probably is a scam that tries to steal all of your personal information. Don't let it succeed. Just dismiss it and go to the source to find out exactly what happened.