Instagram is the most popular video and photo-sharing platform. You're enjoying videos on Instagram. But sometimes you may get crazy when Instagram video won't play. To solve this, this post will list 6 solutions to help you out.
Why Instagram Videos Not Playing
Come across the playback error on Instagram? Wonder why Instagram videos are not working?
YouTube videos are keeping buffering, try MiniTool software – MiniTool uTube Downloader and watch YouTube videos offline.
Here are some causes of Instagram video won't play:
Poor Internet Connection: You are using cellular data when watching the Instagram video. Or the Wi-Fi signal is weak.
Power Saving Mode: You have turned on Power Saving Mode.
Corrupted App Data: Corrupted data is in the Instagram app.
Out-dated Instagram App: The Instagram app you are using is outdated.
Insufficient storage space: Your phone is lack of storage space.
Video is deleted: The video you want to watch is deleted by its uploader.
How to Fix Instagram Video Won't Play
Based on the causes are listed above, here are 6 solutions to fix Instagram videos won't load.
Solution 1. Check Internet connection
Step 1. Go to Settings, disable mobile networks if you're using data.
Step 2. Then connect to Wi-Fi. If the video still not plays, restart the Wi-Fi router and have a try.
Mobile data is running out when you watch videos on YouTube. How to fix it? Read this post: How to Reduce YouTube Data Usage? 4 Tips.
Solution 2. Disable Power Saving Mode
Power Saving Mode could result in the Instagram video playback error. Here's how to disable Power Saving Mode on iPhone and Android.
On iPhone
Step 1. Head to Settings, find the option Battery and click on it.
Step 2. Then toggle on Lower Power Mode.
On Android
Step 1. Open Settings on your phone and tap on Battery.
Step 2. You will see the option Power Saving Mode and enable it.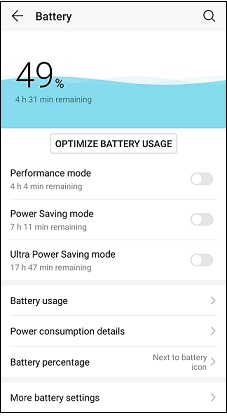 Solution 3. Clear Instagram caches
To get rid of corrupted data on Instagram, you need to clear Instagram caches.
Step 1. Go to Settings and click on App > Instagram > Storage.
Step 2. Choose the option Clear App's Cache in the below list, then reopen the Instagram app.
For iPhone users, uninstall Instagram and reinstall it on iPhone.
Solution 4. Update Instagram
The latest version of Instagram fix bugs that could trigger the video playback problem. If you still use the old version of Instagram, take the following steps to update Instagram.
On iPhone
Step 1. Open Appstore and click on the Update icon.
Step 2. Find the Instagram app and tap on Update to update Instagram.
On Android
Step 1. Launch the Google Play Store app.
Step 2. Click on Menu > My apps & games and find Instagram. Then tap Update.
Also read: Solved – How to Fix Instagram Couldn't Refresh Feed in 2020
Solution 5. Free up storage space
If the storage memory of your phone is low, then you may come across the video playback error. In this case, you need to free up storage space on your device such as deleting unnecessary photos, videos or clear some app's caches.
Solution 6. Download Instagram videos
If all these solutions are not working, you can download Instagram videos and watch them without data loss.
Recommend: How to Save Instagram Video on PC and Phone Conveniently
Conclusion
All solutions are listed in this post. Instagram video won't play? Have a try!
If there is any problem, please leave a comment and let us know.