Is it worth starting a YouTube gaming channel? Gaming is a highly competitive niche on YouTube, but there is still room for new creators to start a successful channel. Wondering how to get started? This post from
MiniTool software
will cover the right equipment and pro tips on how to start a gaming YouTube channel for free.
Gaming videos are some of the most popular content on YouTube, and many gaming video creators have monetized them. To gain more subscribers and make money, you can consider starting a gaming YouTube channel. However, how to start a good YouTube gaming channel?
Starting a gaming YouTube channel is easy, but it does take some planning, especially if you want your channel to be successful. Here, we will cover everything you'd like to know about how to start a gaming YouTube channel for beginners.
What Equipment Do You Need for a Gaming YouTube Channel
To create a successful gaming YouTube channel, you should start by choosing the right equipment for your YouTube Gaming channel.
A High-Quality Microphone
Many gamers add voiceovers to their videos, especially when actively playing. Great voice-over audio will keep your audience hooked, while unclear or harsh audio can distract your audience. So, it's better to invest in a high-quality microphone to start your gaming channel.
Lighting
Lighting is a key element that can make a big difference in the quality of your game streaming. Good lighting can differentiate an amateur lens from a professional lens. Recording in a space with natural light or with a light pointed at you can keep you from being in the shadows.
Screen Recording Software
As you play games, it's essential to capture the action on your computer screen with a screen recorder. There are various screen recording software options available for recording gameplay on PC for the YouTube gaming channel.
Some popular options include OBS, Camtasia, MiniTool Video Converter, etc. MiniTool Video Converter is a highly recommended program that allows you to computer screen activities without a watermark for free.
MiniTool Video ConverterClick to Download100%Clean & Safe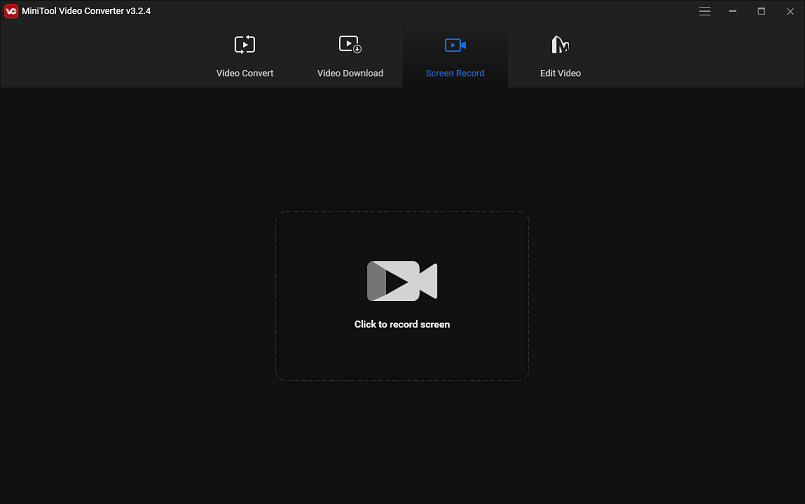 Video Editing Software
After recording, it's time to edit your gameplay footage. Choose an easy-to-use video editing program to level up your game videos. There is plenty of video editing software for editing YouTube gaming channel videos on the market. And MiniTool MovieMaker is an excellent option out there, which lets you give your gaming videos a professional look without any cost.
MiniTool MovieMakerClick to Download100%Clean & Safe
How to Start a Gaming YouTube Channel
Now that you've chosen the right equipment for your gaming YouTube channel, here are some pro tips you can follow to start a gaming YouTube channel:
1. Focus on your target audience – It's important as it helps you create content your audience will enjoy watching and build a dedicated core audience.
2. Plan your content – When starting a gaming channel, the first thing you need to do is think about and make a plan for it. Figure out what your goals are, how often you update your videos, what makes your videos unique, and more.
3. Determine your type of gaming videos – Choosing a game type seems to be the most important step when setting up a YouTube channel. For example, you can choose from walkthroughs, tutorials, let's plays, reviews, esports, and live streams.
4. Choose the right name for your YouTube gaming channel – Give your gaming channel an easy-to-remember, creative, and catchy name.
5. Create attractive YouTube thumbnails and titles – Gameplay video titles and thumbnails can entice viewers to click on your video and get them excited about what's to come.
6. Make your gaming video intros captivating – Keep your intro short and engaging, starting with a question, showing an amazing video game stat, or a few seconds of crazy gameplay.
7. Upload gaming videos regularly – You should post at least once a week to build and grow your audience on YouTube.
Tips:
To save and download YouTube gaming videos you'd like to watch offline, have a try on MiniTool uTube Downloader.
MiniTool uTube DownloaderClick to Download100%Clean & Safe
Final Words
You must have known how to start a gaming YouTube channel after reading here, now it's your turn. Choose the right equipment for your channel and refer to these pro tips to set up a gaming YouTube channel.