Most people want to find a great YouTube thumbnail maker app when they are using YouTube to upload a video. If you are in the same situation, MiniTool can help you a lot. It will introduce 6 useful thumbnail maker apps for you. Refer to this post and find one that works for you.
YouTube is the most important video site. You can upload your own videos. Each YouTube video contains a thumbnail, either a snapshot taken from the video or an original image not taken from the clip.
YouTube restricts its users to selecting one thumbnail from three automatically generated video images. However, if you have authenticated accounts, then you can add your own custom thumbnails to videos of JPG, GIF, PNG, and BMP images to match the required 1280 x 720 resolution.
There are a number of web applications that provide image thumbnails tailored specifically for YouTube videos that you can edit as needed.
Or you can use a thumbnail maker for YouTube to capture images from videos and use them as YouTube thumbnails. Here are some handy web apps and video thumbnail making software that you can use. The following part will introduce 6 great YouTube thumbnail maker apps.
Further reading: The Top 5 YouTube Thumbnail Downloaders in 2020
#1: Fotor
Fotor is a web application and Windows desktop software. It includes YouTube thumbnail templates for a variety of topics, such as cooking, games, travel, sports, music, Christmas, seasons, and more.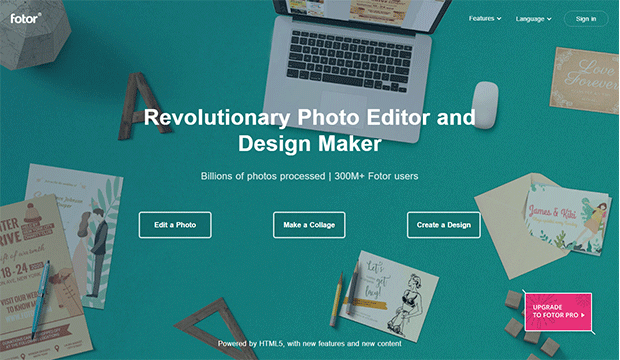 With it, you can edit the background color and text of all themes. At the same time, you can add a large number of stickers. Or you can create your own thumbnails from scratch.
In its templates page, you can find many YouTube thumbnail templates. You can open and edit them without an account. You can add the Fotor image editor to Windows by clicking Try Now on the official web page.
Read also: The Best YouTube Thumbnail Size: 6 Things You Need to Know.
#2: Thumbnail me
If you need to take a snapshot from a video for its YouTube thumbnail, Thumbnail me is a good choice for you. It supports Windows platform from XP to 10. With it, you are able to take a thumbnail or set of images from a video and generate a grid of images.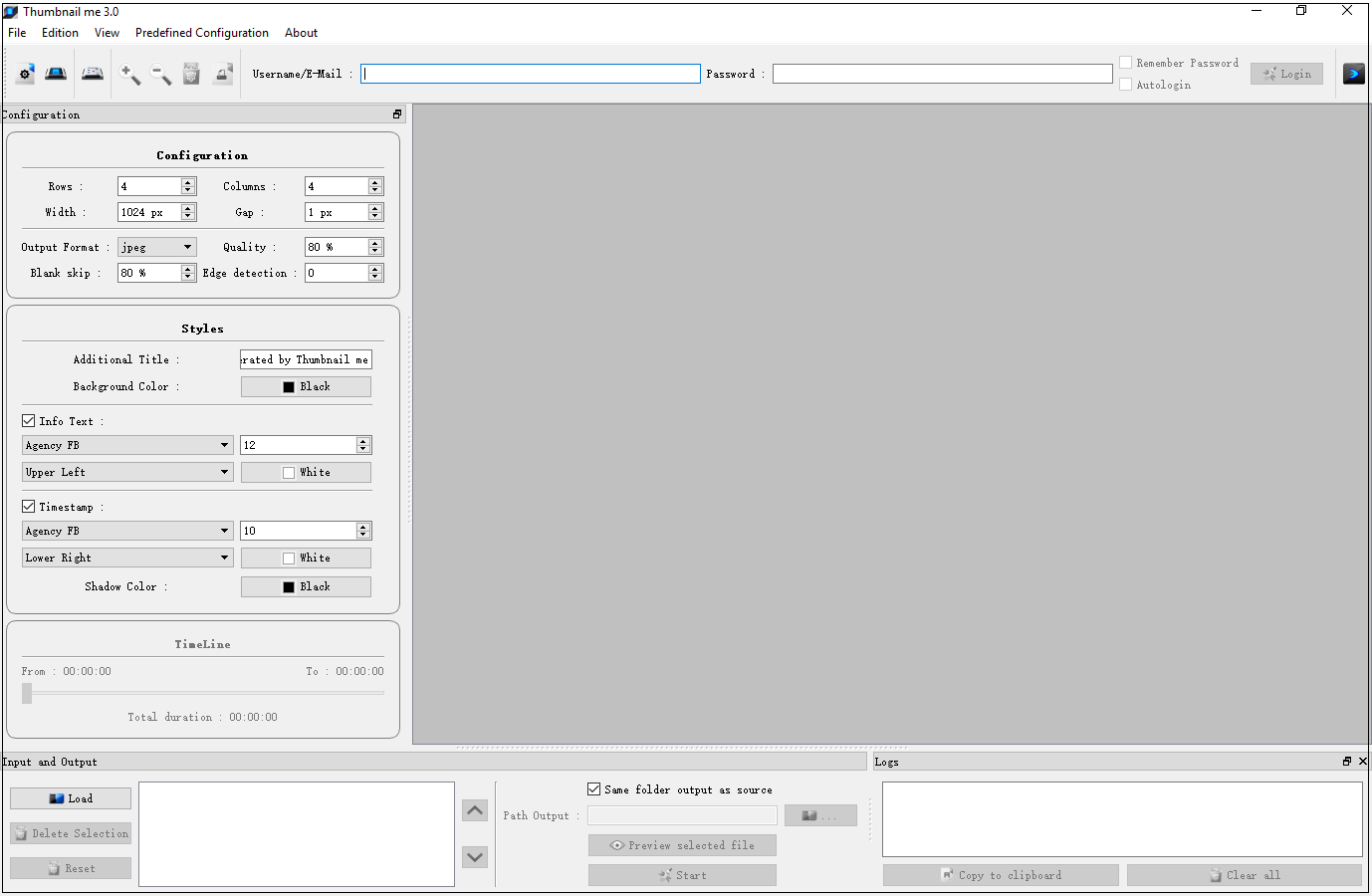 When you try to capture an image from a video in Thumbnail me, you are allowed to configure the number of rows and columns the thumbnail contains. If you want to include only one video image in the thumbnail, you can simply adjust the row and column values to 1.
With Thumbnail me, you can capture images of the video with the timeline by selecting an exact time. Besides, you can also choose alternative output formats and background colors for your video. In the meantime, you are able to add additional title text to the image.
#3: Video Thumbnail Maker
Video Thumbnail Maker is similar to Thumbnail I mentioned above. You can use it to capture a single image thumbnail or an entire grid of images from the video.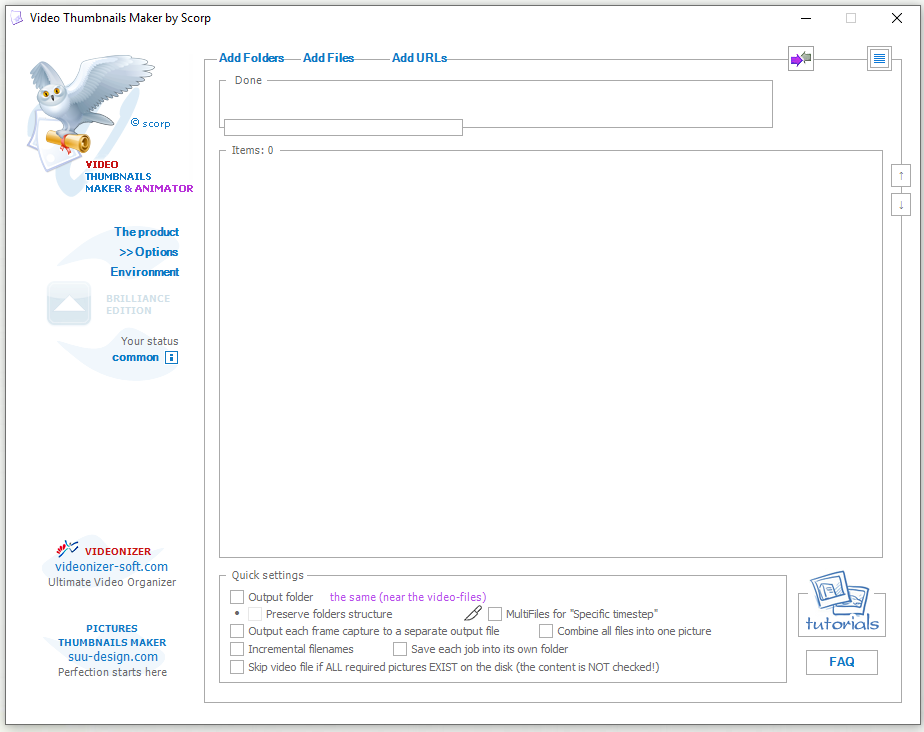 It has silver/gold/platinum versions and retails from $10 to $25 on the publisher's website. I need to inform you in advance that the unregistered version adds a watermark to the thumbnail.
Compared to Thumbnail me, Video Thumbnail Maker includes more options to set video thumbnails. You can create a Simple Matrix or Special Matrix and customize the technical details, tiling effects and thumbnail backgrounds. Or you can configure a matrix to contain only one video image.
Besides, this tool supports most video formats and batch processing of multiple video files.
#4: AMT - Auto-Movie-Thumbnailer
AMT – Auto-Movie-Thumbnail is also a good YouTube thumbnail maker app. You can use it to extract image thumbnails from videos with. As a result, the AMT makes it easy to take snapshots of YouTube thumbnails from videos.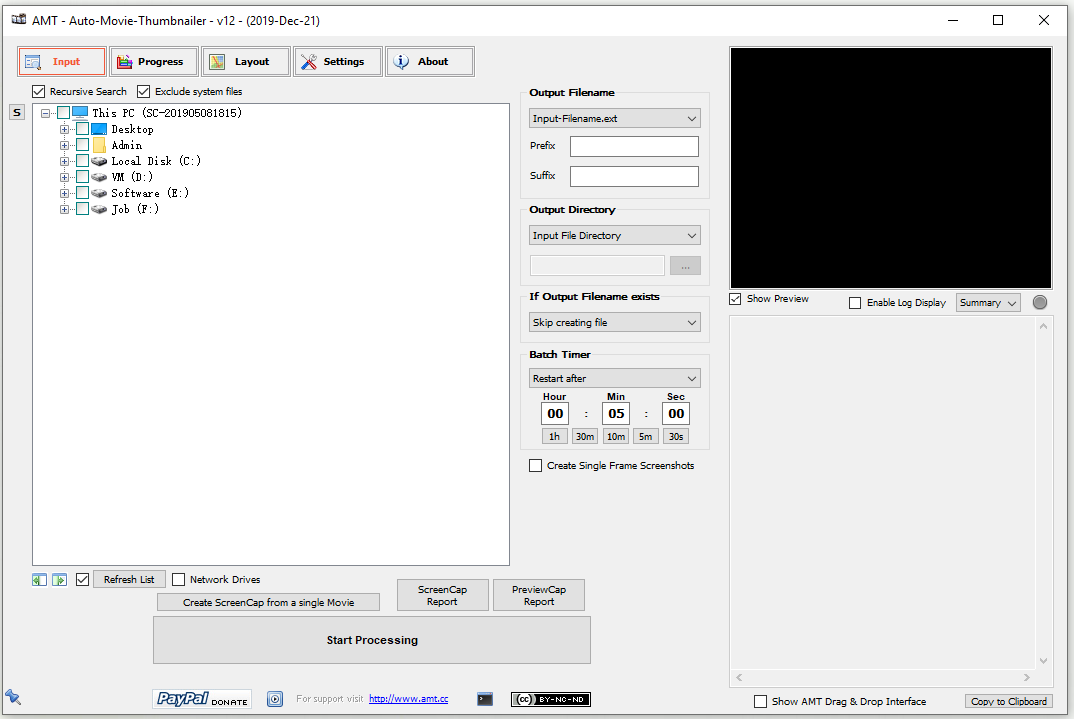 You can use this app to extract individual or multiple images from selected videos. The layout tab provides a number of settings that allow you to customize the color and design of the thumbnail, the number of images contained in the thumbnail, and its timestamp. You are also allowed to add custom text, info headers and logos to thumbnails.
It is a free thumbnail maker for YouTube that works with Windows 10/8/ 7. You can install it on your computer and have a try.
#5: Canva
Canva is one of the best web applications for creating custom YouTube video thumbnails. It does not charge a subscription fee, but does charge for its optional stock photos and clip art. There are over one million graphics, illustrations and photos for YouTube thumbnails in its stock library.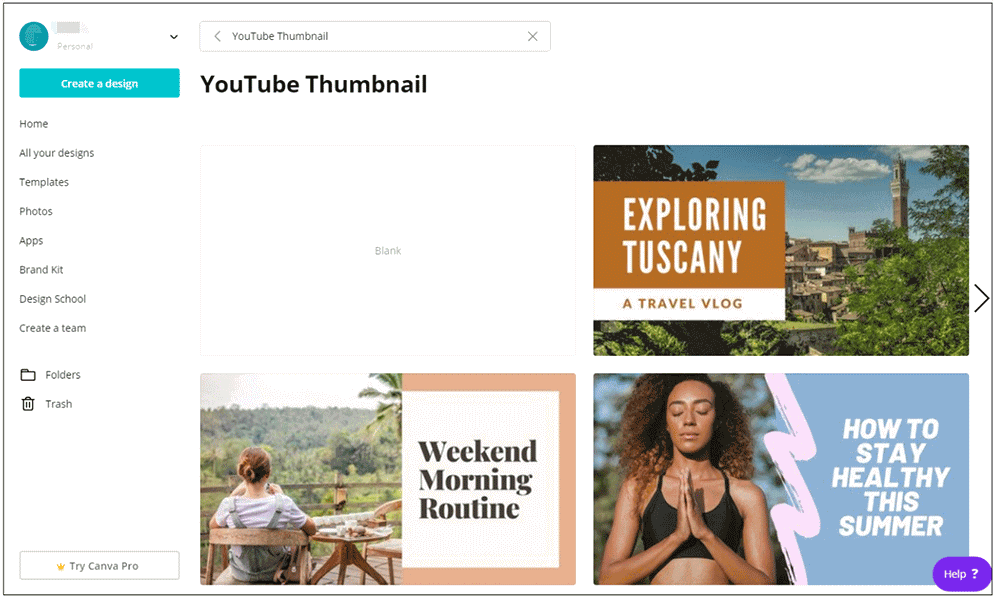 There are more than 130 fonts you can choose from. Meanwhile, you can customize the image's text boxes and text color. Another benefit of Canva is that you can upload your own images to create YouTube thumbnails. It is a really good YouTube thumbnail maker app for you.
#6: Adobe Spark
Adobe Spark is a graphic design tool that lets you design YouTube thumbnails. Besides, it can also design menus, presentations, flyers, cards, posters and more.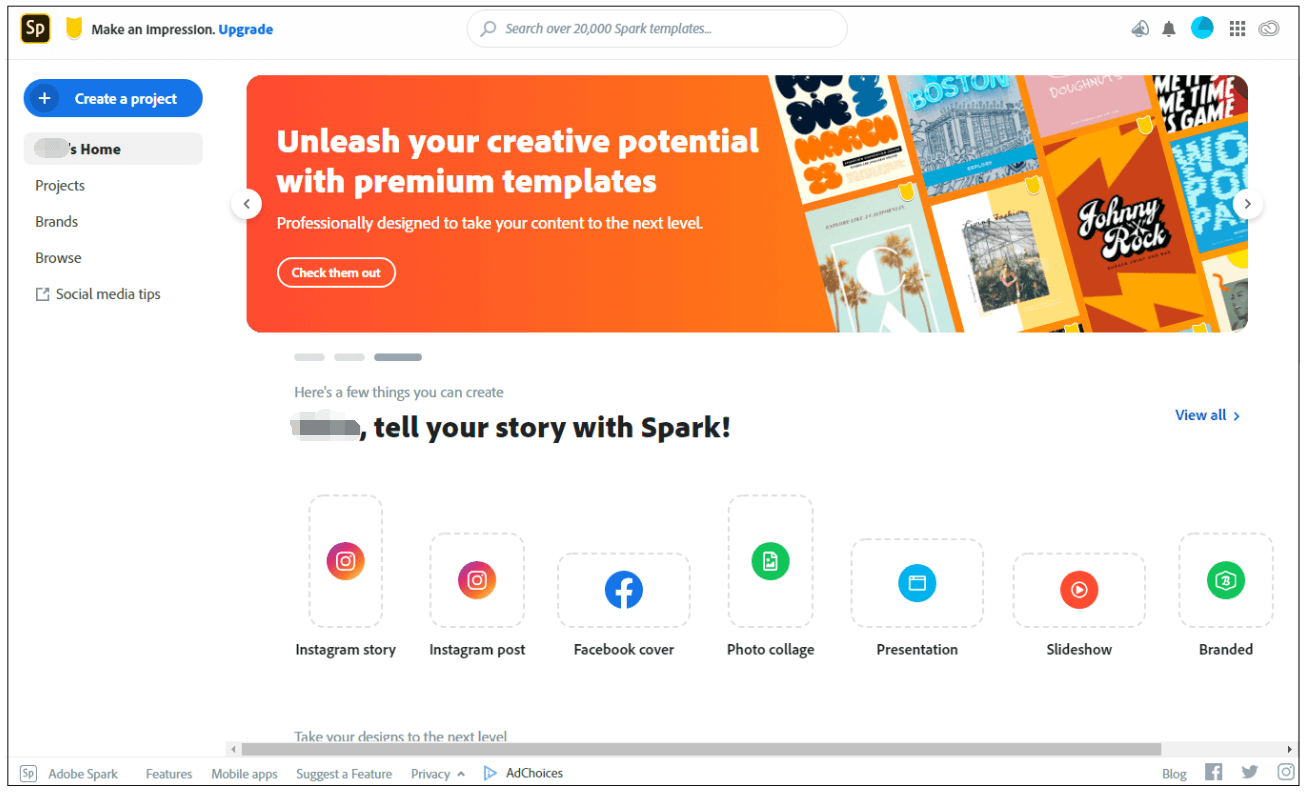 There is no extra charge for any pre-made template images, but the thumbnails contain a Spark logo. You can remove the logo by upgrading to a premium account.
Adobe Spark offers some great typography options for YouTube thumbnails, allowing you to choose from a variety of fonts, add shapes to text, add text effects, choose other color schemes, and customize text styles. You can also add your own photos and logos to thumbnails.
You may be interested in this topic: 4 Methods to Fix Picture Thumbnails Not Showing on Windows 10.
Bottom Line
In conclusion, you can use these web apps and software to create some amazing YouTube thumbnails.
To design custom image thumbnails, web applications are your ideal choices. To capture video images for YouTube thumbnails, Video Thumbnail Maker, Thumbnail me and Auto-Movie-Thumbnailer for Windows can be very helpful.