Adding featured channels on your homepage is one of the most effective ways to promote the channels associated with your business. How to feature channels on YouTube? How to feature other channels on your YouTube channel? In this post, we will offer you the solutions.
Featuring channels on your homepage can be helpful to expand these channels being viewed and accessed by your viewers. These featured channels will be displayed on the side of your channel. If you do not know how to do this, this post will share with you how to feature channels on YouTube.
By the way, you can try the free and safe YouTube video downloader – MiniTool uTube Downloader.
MiniTool uTube DownloaderClick to Download100%Clean & Safe
How to Feature Channels on YouTube?
Featuring other channels on your page is an effective way to drive traffic to these channels and increase subscribers. Let's take a closer look at the steps on how to add featured channels on YouTube.
Step 1. Log in to your YouTube account on your computer and navigate to YouTube Studio (https://studio.youtube.com/).
Note:
There is no option to customize your channel on your mobile app. If you still want to complete the process on a mobile device, you need to visit YouTube on the browser.
Step 2. Head over to the sidebar on the left and scroll down to Customization. Alternatively, you can click on your profile picture (on the top right) and choose My Channel. Then click on Customize Channel (on the top right) on your channel page.
Step 3. In the Channel Customization, make sure you're on the Layout tab and scroll down until you get to the Featured sections.
Step 4. Click on + ADD SECTION in Featured Sections.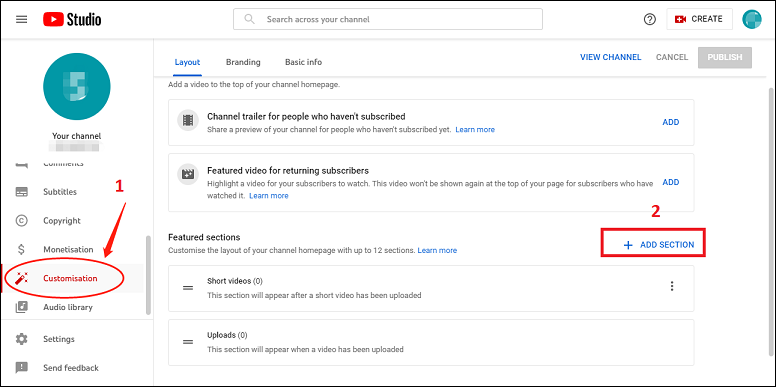 Step 5. A small window will pop up. Scroll down and select Featured channels.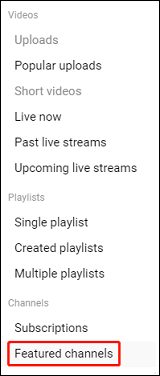 Step 6. After that, you will be able to type in a title for this section and enter the channel username you are looking for or the URL that you want to add.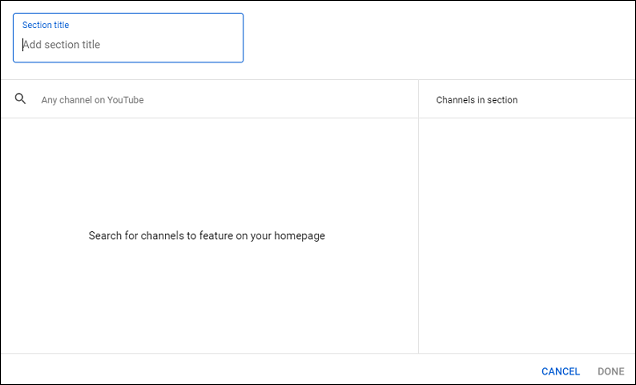 After adding the channel user name or URL, you can adjust the order. To change the order, simply click the up and down arrows in the upper right corner of the section. You can click the trash icon to delete the channels from the list.
If you want, you can change the place of the Featured channels in the Featured section. To do so, place the mouse cursor on the double lines next to the channel's name, then drag and drop it where you want.
Step 7: When you're done editing, check the little box next to the name and click the Done button
That's it! After you finish adding these featured channels on your homepage, your viewers will be able to visit these channels on your homepage or your video.
You may be interested in Why Is My YouTube Channel Not Growing? 9 Reasons Explained.
What Do You Need to Keep in Mind When Featuring Other Channels?
There are a few things you need to keep in mind when you're featuring another channel on your YouTube page:
Make sure that the channel is active and creates quality content. You don't want to feature a channel that hasn't been updated in months or one that constantly uploads low-quality videos.
Consider the channel's overall theme and make sure it matches well with your own.
Don't be afraid to try. Feature a few different channels and see which ones perform the best with your viewers. If one channel doesn't do well, which doesn't mean that another won't be a hit with your audience.
Also read: How to Find a YouTube Channel on a Computer?
Conclusion
To sum up, this post shared a step-by-step guide on how to feature channels on YouTube. Now it's your turn to feature channels you like to promote them!