We are obsessed with fashion. Since this is the case, it's easy to see why there are so many YouTube fashion gurus. If you are searching for the top fashion YouTubers on YouTube whether to know others' sense of style or inspire your fashion content, we got you covered. Here we compiled some of the best fashion YouTubers for you.
While you watching their fashion videos, you can download the video for offline watching. Here we recommend you a free and safe tool – MiniTool uTube Downloader.
MiniTool Youtube DownloaderClick to Download100%Free & Clean
Now, let's dive into this post and get to know these popular fashion YouTubers.
Bestdressed
With over 3.7 million subscribers, Bestdressed, has completely blown up on YouTube as one of the best fashion and lifestyle YouTubers. This channel has an incredible aesthetic to match. This channel is owned by Ashley, a woman in her 20s who lives in New York City.
From thrift hauls, fashion tips and tricks, decorating, to lifestyle vlogs, Ashley's channel (and style) is super trendy and down-to-earth. This YouTube channel has over 200+ video uploads along with more than 306 million views.
Bliss Foster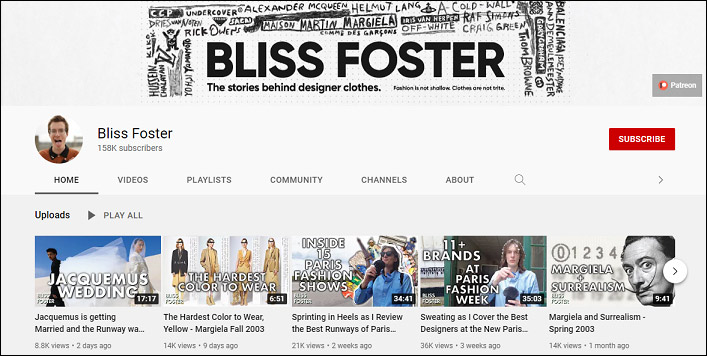 Known for his analysis of runway shows such as Margiela, Raf Simons, and Louis Vuitton, Bliss Foster's YouTube channel is among the best fashion designer YouTubers and an incredible resource for the history of runway shows. He captures the essence of design thinking.
In his channel, he presents information in an analytical yet easy to comprehend way, providing in-depth studies of historic runway shows, and explaining their significance. His live stream discussions on fashion and the comments section of his videos are also very insightful.
If you want to start a YouTube channel among the fashion YouTubers, you can check this post for some tips - How to Start a YouTube Channel – 4 Useful Tips.
Tess Christine
Tess Christine came across the beauty community of YouTube after her joined YouTube in April 2008. She has been uploading her videos with tips and tricks about fashion, hair, and makeup along with videos about her clothing line and clothing hauls. She also posts several vlogs about her trips and daily life.
Recommend post: How to Start a Travel Vlog and Make Money? [Best Ideas & Tips]
Use Less
Use Less is the channel of Danish style coach, Signe. She wants to inspire women to shop less, choose more quality clothing, and have an overall more minimalistic approach to style. The fashion philosophy of her channel is "Style is not about having a lot of clothes."
Signe has a cool and minimalistic Scandinavian aesthetic that I bet many people admire just as much as I do. All her clothes go well with one another which makes her style so clean and effortless.
StealTheSpotlight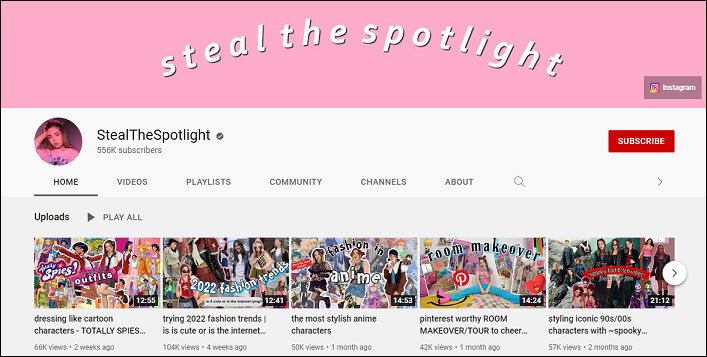 If you're a fan of the '90s and '00s, you'll be obsessed with Katie O, aka StealTheSpotlight. With over 556K subscribers on YouTube, Katie is known for her fun aesthetic and creative content, including her videos where she creates outfits inspired by iconic characters like the Powerpuff Girls.
Haute Le Mode
"If you're looking for a channel that talks about fashion in the most fun, sassy, bitchy, and analytical way… this is it!" This is the tagline of this YouTube channel.
Created and hosted by Luke Meagher, Haute Le Mode is a fun fashion channel that simplifies the nuances of the fashion industry for the uninitiated. With his light witted humor and candor, Luke provides in depth analysis of luxury brands, fashion shows and historical snippets of designers' works and showcases at fashion week.
Conclusion
In this post, we shared the 6 best fashion YouTubers that provide different types of fashion content with us. Which kind of fashion content do you like most? Or if you have other favorite fashion YouTubers, welcome to share with us in the comments!