Now, you can add YouTube Video Chapters to your video. Then viewers can watch their desired section directly. This post will show you how to add YouTube video timestamps. Besides, if you want to download a long YouTube video, you can try MiniTool uTube Downloader.
About YouTube Video Chapters
When you watch a long video, you may just want to skip over the part you don't want to watch and directly go to your favorite section. Now, you can do this on YouTube and this feature is YouTube Video Chapters.
YouTube tested this feature in April this year and made it available at the end of May for all iOS devices, Android devices, and desktops. With this feature, you can use timestamps to your YouTube video. When other people watch your video, they can just click the YouTube video timestamps to access the specific section of the video they want to watch. Of course, this feature can also help them re-watch a portion of the video.
YouTube Video Chapters are not just some simple video timestamps. You can also add the information on the description of the video section since this can help views find the section they want to watch.
How to Add Chapters to a Progress Bar on YouTube?
Do you want to add YouTube chapters to your video? If you don't know how to do it, this guide will be helpful.
1. Go to YouTube.
2. Sign in to YouTube using your Google account.
3. Go to your profile picture > YouTube Studio > Videos to find the video you want to add timestamps.
4. Click the target video to enter the Video details page. Here, you can see the Title and Description sections.
5. Now, it's time to type the video timestamps chapters. You need to do it in the Description section:
The first timestamp has to start from 0:00, following a space and then a simple description of the chapter.
On the next line, you need to type the timestamp when the next chapter starts. For example 1:30, and then a space & the chapter's simple description.
…et cetera.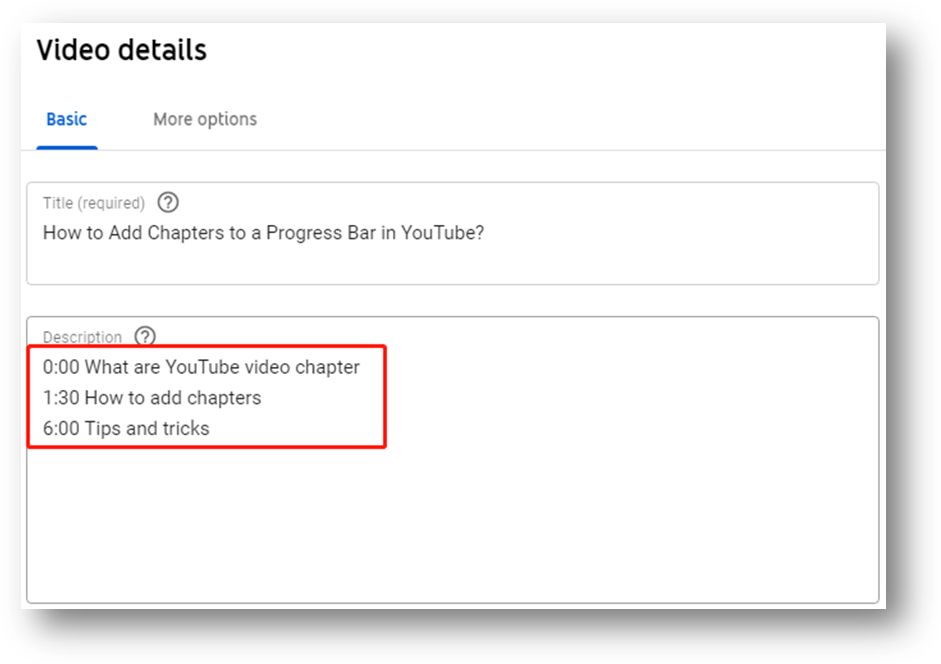 When everything is OK, you need to click the SAVE button that is on the top right side of the page to keep these settings.
After these steps, you can go to view this YouTube video and discover that there are timestamps in your video process bar.
How to Download a Long YouTube Video?
If you want to download a long YouTube video and then watch it anytime and anywhere, you can try MiniTool uTube Downloader. It is a free YouTube video downloader that can help you download a YouTube video using its URL.
You can press the following button to get this software.
MiniTool uTube DownloaderClick to Download100%Clean & Safe
Here is a guide on how to use this software to download your needed YouTube video:
1. Go to YouTube to find the video you want to download.
2. Open the software to enter its main interface.
3. Copy and paste the video URL to the search box that is on the software toolbar.
4. Click the Download button.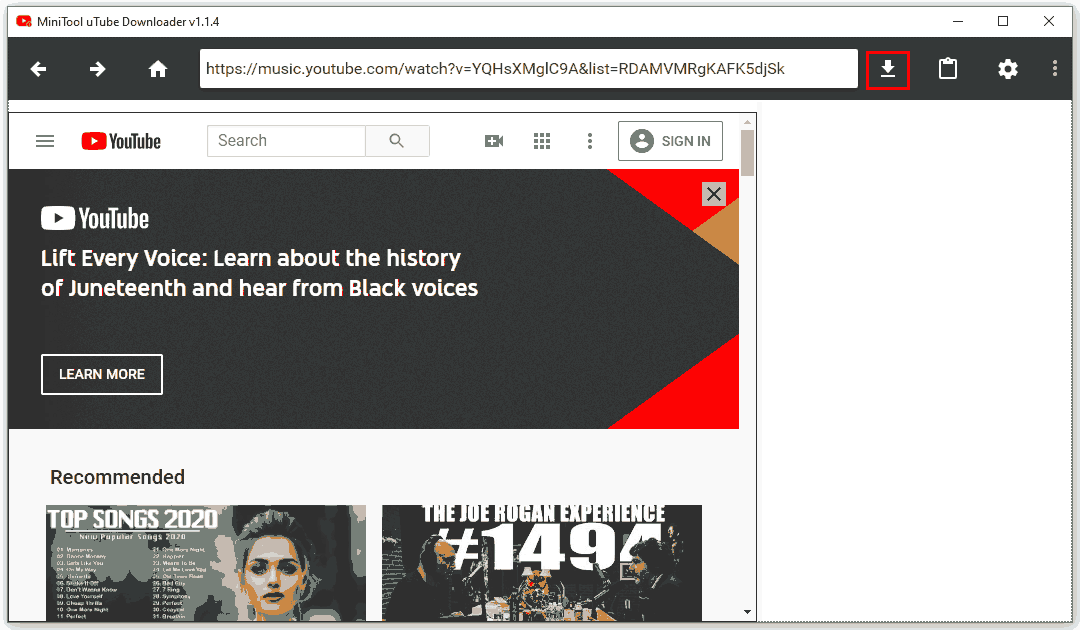 5. Select the output video format. If there is an available subtitle, you can choose to download it or not.
6. Click the Download button.
7. Select a suitable path to save the video.
The software will begin to download the video. You can wait until the whole process ends. Then, you can directly watch the downloaded YouTube video.
Now, you know what YouTube video chapters are and how to add them to your video. You also get a free tool to download your needed YouTube videos. Should you have any related issues, you can let us know in the comments.