The YouTube app on your Android or iOS devices allows you to see the lyrics of some songs. If you don't know how to make it, you can read this article to get the answer. Besides, this post also shows you how to download music from YouTube Music using MiniTool uTube Downloader.
How to See the Lyrics of a Song on YouTube Music?
You know YouTube Music has applications for Android and iOS devices. You can download and install the YouTube Music app on your phone and then listen to your favorite songs. This feature was released in March this year.
However, do you know how to see a song's lyrics on YouTube Music? It is very easy.
After accessing the song you want to listen to on YouTube Music, you just need to click the i icon that is below the song cover. Then, you can see the lyrics of the song.
However, unlike other music players, YouTube Music lyrics are static. What does this mean? For example, when you use the Spotify app to play music and show the lyrics, the app can automatically scroll through the lyrics as the song progresses. But on YouTube, the lyrics are static. You need to move it by hand.
Another situation is that not all songs on YouTube have available lyrics. This is a common case like other music players. Besides, you should know that the lyrics feature is currently not available in the YouTube Music web app. Google said that it would make some changes in the future.
Recently, Google is working hard at improving its products like YouTube Music. There are also some changes like the seamless switching between the audio and video versions of a song on YouTube Music. You can also upload your own products to the YouTube Music library.
How to Download Music from YouTube Music?
You can also use YouTube Music via your web browser. If you want to download the music files from YouTube Music on your computer, you can try MiniTool uTube Downloader.
This software is specially designed to download YouTube videos using URLs. You can also use it to download music videos from YouTube Music. All you need to do is to copy and paste the URL of the song on YouTube Music to this software and then download it to your computer.
It is a free YouTube video downloader. You can press the following button to get and install it on your computer.
MiniTool Youtube DownloaderClick to Download100%Free & Clean
Now, you can follow this guide to download your needed song on YouTube Music using this software:
1. Go to find the song you want to download on YouTube Music.
2. Copy the URL of the song.
3. Open MiniTool uTube Downloader and paste the URL to the search box that is next to the Home button of this software.
4. Click the Download button.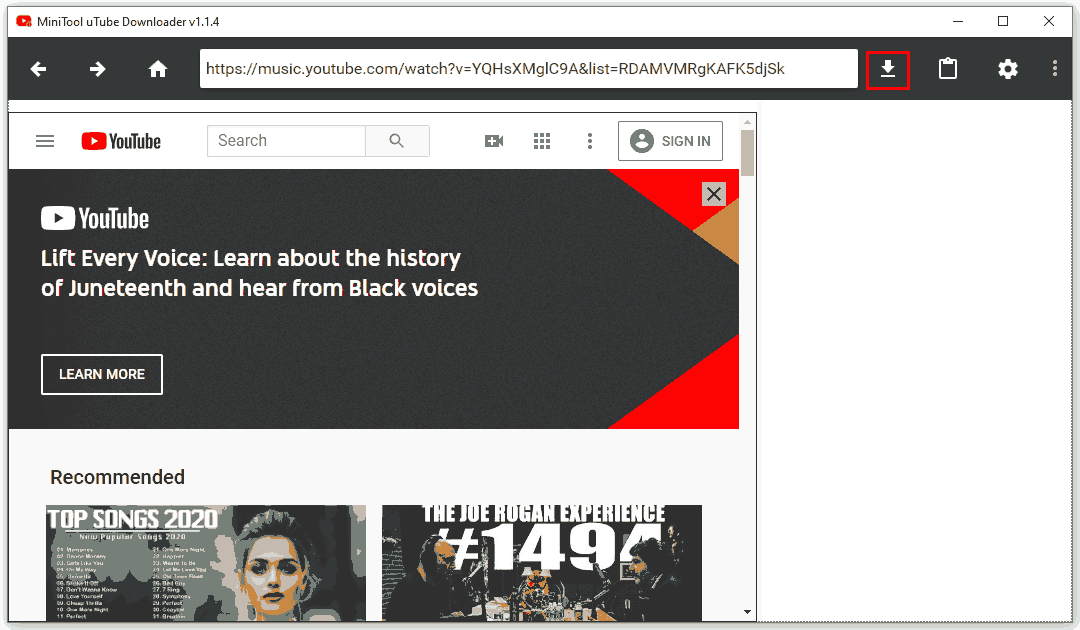 5. Select the song video file you want to download and the output format.
6. Click Download to continue.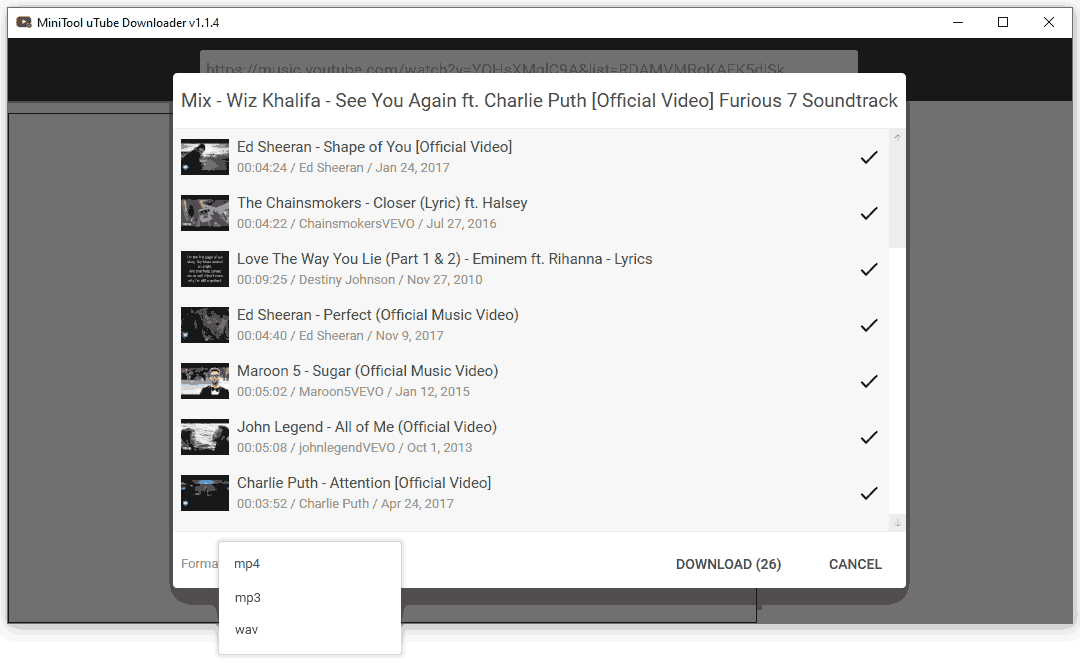 7. Select a folder to save the video.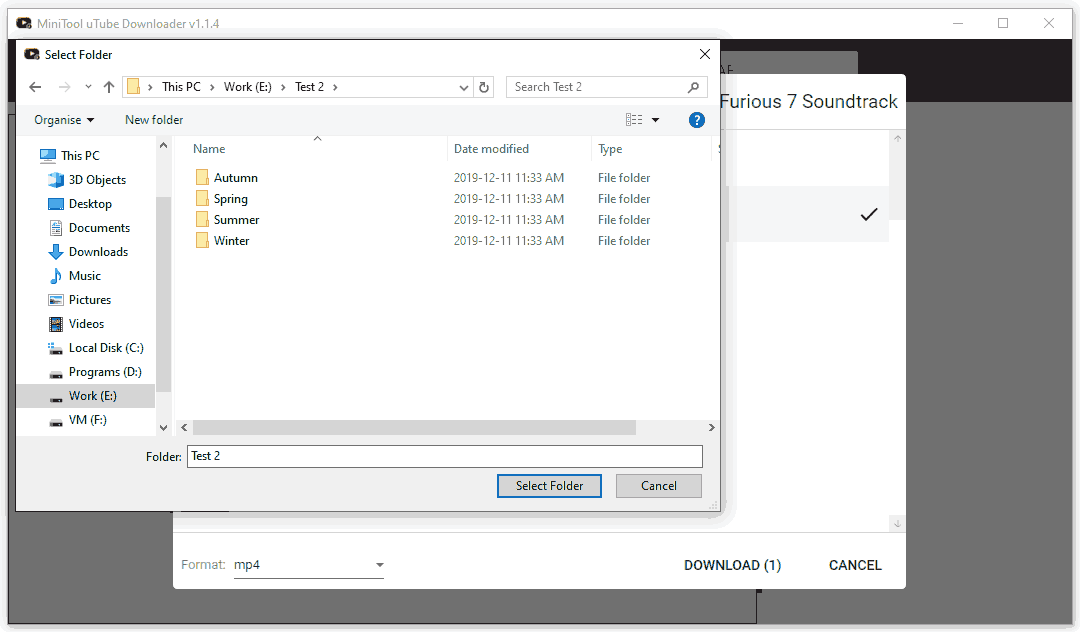 8. The software will begin to download the file. It will take a while. You need to wait until the whole process ends. Then, you can watch and listen to the downloaded video anytime and anywhere.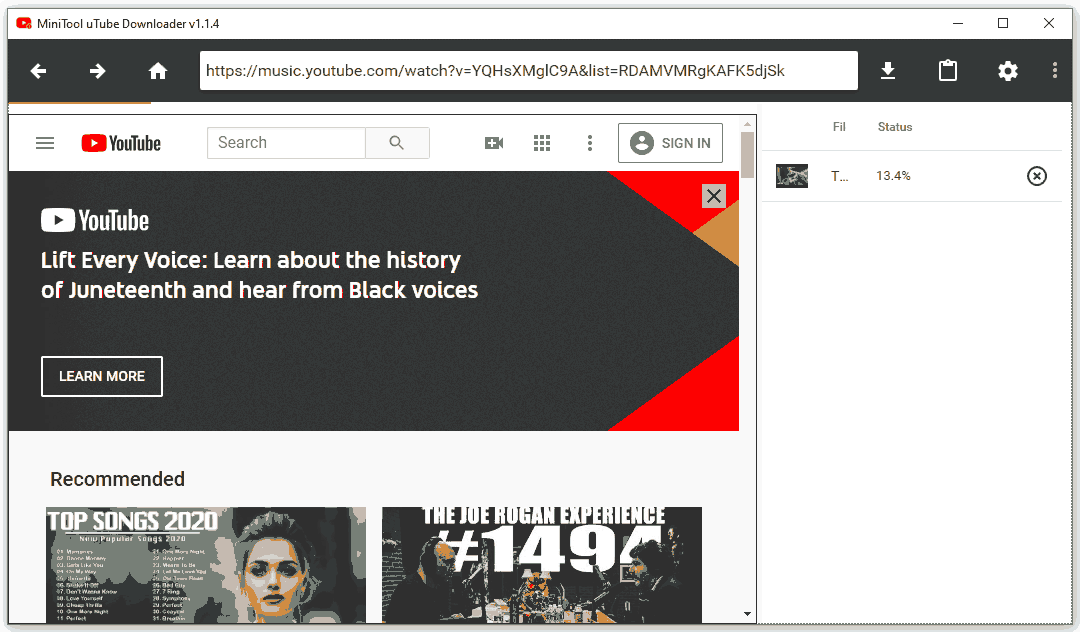 Bottom Line
This is the current situation of YouTube Music lyrics. We will update the information if there are some changes. Should you have any related questions, you can let us know in the comment.