According to YouTube, Fashion & Beauty channels on YouTube has grown over 6x from 2014 to 2018, which generate billions of views in the last year alone. Since people like to watch fashion videos on YouTube, this month, YouTube launches a fashion hub for style and beauty content.
Recently, YouTube has launched YouTube Kids and shut down YouTube messages. Now, it launches a fashion hub named "slash fashion". Slash fashion is a single destination for style and beauty videos from fashion and beauty creators, publishers, industrial professionals and luxury fashion brands.
Slash fashion includes 11 sections: The collection, Beauty today, Channels to explore, Stories of style, From the world of YouTube, Model lives, Red carpet fashion, Fashion houses like Louis Vuitton Channel, and more, Closet tours, Careers in fashion, How to style.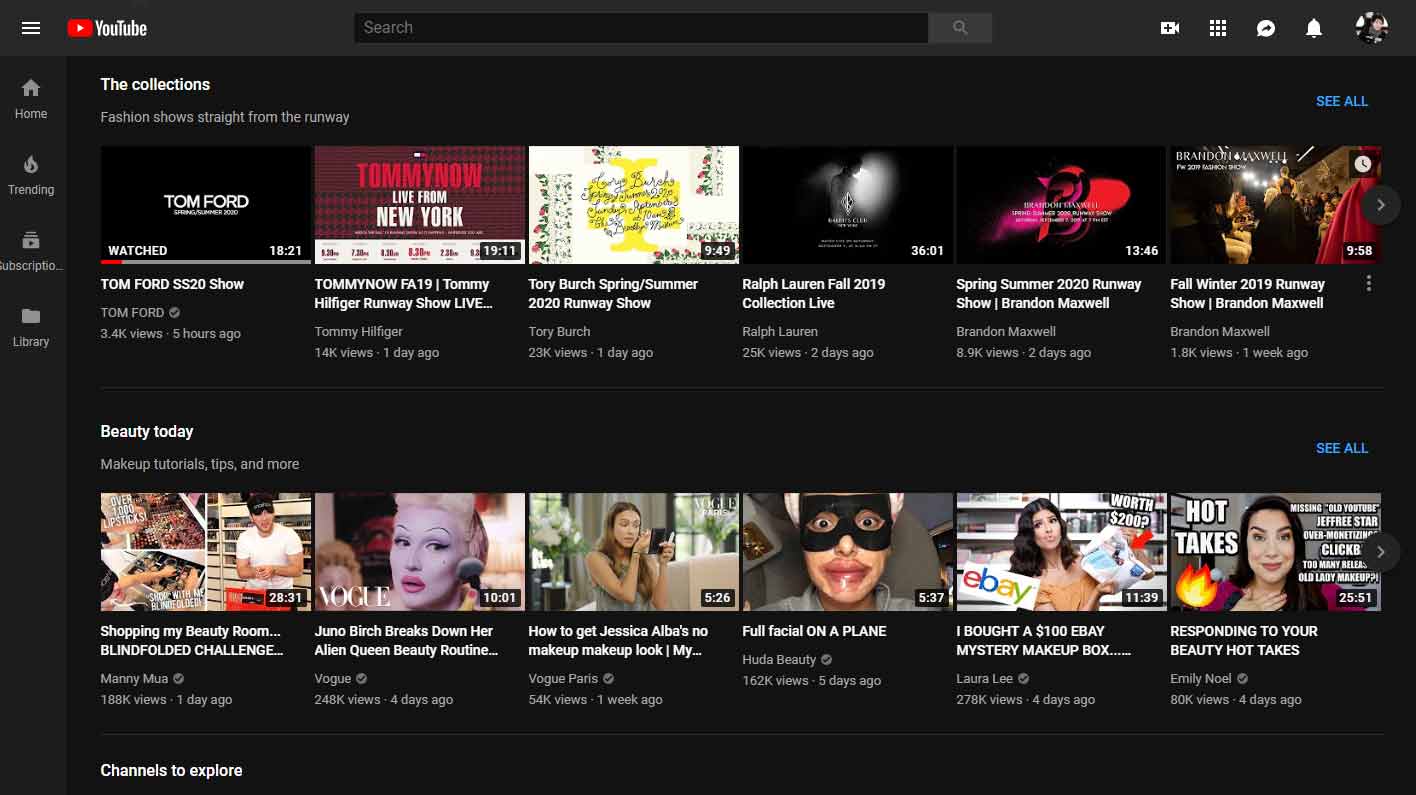 In addition, you can use MiniTool software - MiniTool Movie Maker to create videos about makeup tips and share them with others on YouTube.
Slash fashion aims at creating an ultimate destination for style content. Here's what to expect:
Style content from your favorite YouTube creators
Creators always will be the heartbeat of slash fashion. It offers a featured section dedicated to your favorite creators, such as Camila Coelho, Ingrid Nilsen, Safiya Nygaard, Jackie Ania and Huda Beauty.
Industry collaborations
One of the most thrilling parts of Fashion & Beauty department has been to foster collaboration between fashion brands and creators.
Straight from the runway
In September month, the latest collections straight from runway shows like Ralph Lauren, Dior and Michael Kors will be live-streamed on slash fashion. Besides, it'll take you behind-the-scenes in the section of Stories of style.
Industry access
Slash fashion brings new voices from across the industry, such as fashion professionals, publishers and brands.
Do you want to create a fashion channel? This post may help you: How to Start a YouTube Channel – 4 Useful Tips.
The benefits of slash fashion
If you often watch fashion shows on YouTube, you may know the Fashion Channel which has over 1 million subscribers. In this channel, you can watch the best fashion shows of all the top designers.
However, except watching fashion shows on Fashion Channel, what if you want to watch some makeup tutorials or beauty and style videos? Slash fashion makes everything simple.
With slash fashion, you can do the following things:
You can find the latest fashion shows in the world.
You can watch videos about makeup tutorials and tips in the part of Beauty today.
You can explore YouTube fashion channels in this hub which save much time for you to find beauty channels.
It offers you many closet tour videos, you can watch them directly in slash fashion.
It allows you to know the model lives behind the scenes.
You can also watch the red carpet fashion of big events such as the Venice Film Festival.
Slash fashion doesn't have millions of videos like YouTube. But if you are interested in the latest fashion and beauty trends, slash fashion hub definitely is a great place for you.
Conclusion
Although slash fashion was launched just a few days, it's still a fantastic place for those who love watching beauty and style videos. If you are a member of them, don't hesitate to subscribe to Fashion channel on slash fashion hub.
If you have any question about slash fashion, please feel free to contact us and share your ideas with us in the comment area.