Perhaps, you like the YouTube fonts that are using on YouTube and you want to use the same font in your work. Perhaps, you need a YouTube font generator to create your desired YouTube font. Or perhaps, you want to know which one is the best YouTube thumbnail font. This MiniTool post shows you how to do these jobs.
In this post, we will talk about the information about YouTube fonts, including:
What font does YouTube use
YouTube font generators
The best YouTube thumbnail fonts
What Font Does YouTube Use?
YouTube is a popular video-sharing platform. When you use it to watch videos, you may note the YouTube fonts that are used on the website and you may like some of the fonts. In a situation like this, you will ask: what font does YouTube use?
YouTube uses different fonts in different sections. If you are not a font expert, you can't distinguish which fonts are using on YouTube. Here, we recommend a website that can do this work for you.
It is typoscan.
1. Go to typoscan using your web browser.
2. Type or copy the URL of YouTube to the search box and press enter.

3. You will enter the following page where you can see the YouTube fonts including FONT FAMILIES, FONT WEIGHT, and FONT SIZES.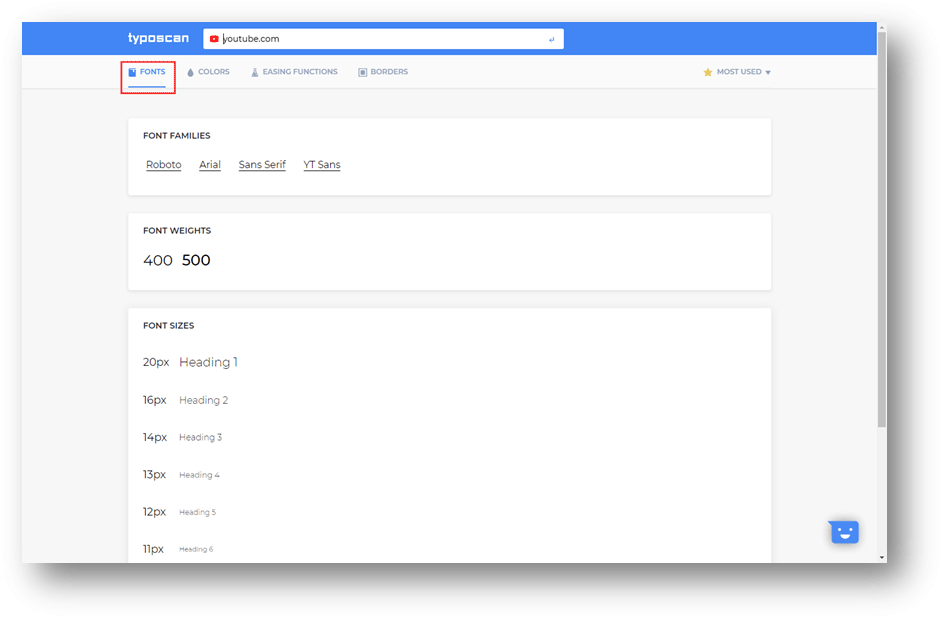 Here, you can see that the YouTube fonts include Roboto, Arial, Sans Serif, and YT Sans. You can then try these YouTube fonts to check which one is your needed one.
Besides, the top menu of the page also shows that you can view the color, easing functions, and border on YouTube. If you are interested in them, you can click them to have a look.
YouTube Font Generator
If you only want to select a good YouTube font for your YouTube content, you can also use a YouTube font generator to have a try.
When you search for YouTube font generator on the internet, you can discover many choices. Here, we will show you some easy-to-use online YouTube font generators.
YouTube Font Generators
Text Fonts
Cool Text Graphics Generator
Font Space
Unicode Text Converter
Text Fonts
Text Fonts is an interesting website. When you type text in the left box, you can see different fonts in the right box. There are even pictures in the fonts. You can scroll down to find your preferred one. Then, you can select that font and copy them to the place you want to use.

Cool Text Graphics Generator
Cool Text Graphics Generator is also a free YouTube font generator. It can generate an impressive logo for you.
It is also very easy to use.
After entering the home page of this generator, you need to select the text style you want to use.
Type the text you want to use to the Logo Text box on the next page.
You can also adjust the size of the text according to your requirements.
Click Create.
Click Download to download this image on your computer.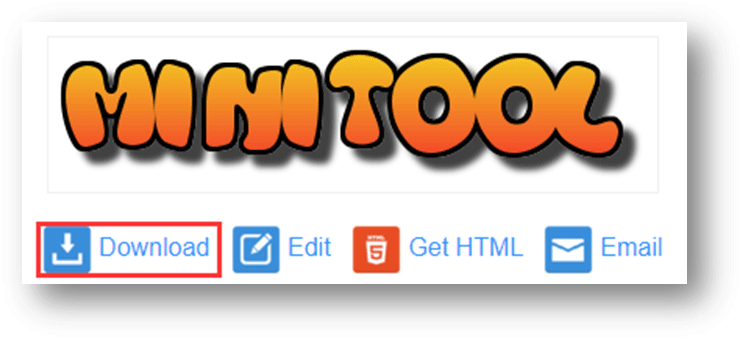 Font Space
Font Space has 24 free YouTube fonts. Unlike other YouTube Font generators, it can generate a YouTube font and then you can install it on your computer.
1. Type text to the text box. Besides, you can also use the feature next to the text box to adjust the size and color of the font.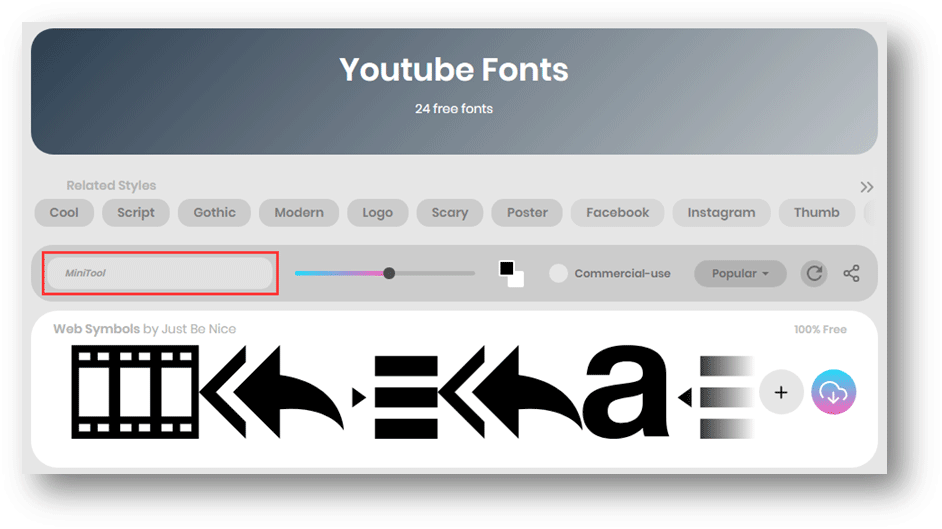 2. Click the font you want to use to enter the next page.
3. Click the three-dot menu next to the font and select Download Filo.

4. After downloading, you can click the downloaded file and then click Install on the pop-up interface to install this font on your computer.
Unicode Text Converter
Unicode Text Converter is a place where you can convert plain text, including letters, numbers, and punctuations, to obscure characters from Unicode. Then, you can copy the output text to your needed place.
You can type text to the text box and press SHOW to make the page show the available fonts. Then, you can select your needed one and copy them to the place where you want to use it.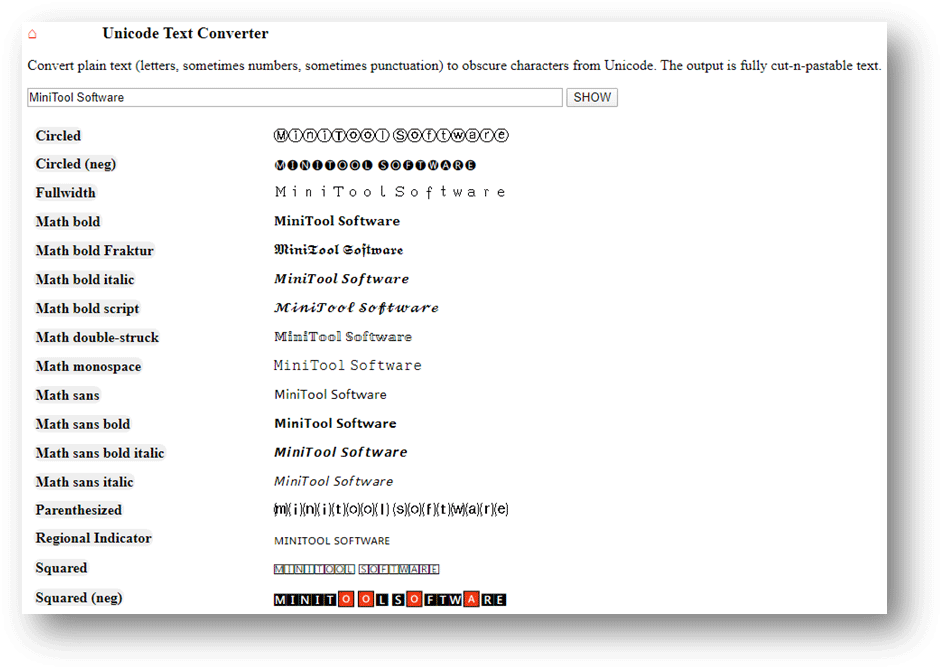 The Best YouTube Thumbnail Fonts to Use for Your Videos
In this part, we will show you the popular and best YouTube thumbnail fonts that can be used for your YouTube videos. This can help you raise the visibility of the YouTube video:
Bangers
Anton
Lilita One
Ultra
Fire Sans Extra Bold
Montserrat Extra Bold
League Gothic
League Spartan
This is the related information on YouTube font. Should you have any issues, you can let us know in the comment.