Without Christmas music, Christmas is incomplete. Therefore, this post collects the top 10 popular YouTube Christmas music. You can easily enjoy the coming Christmas with these songs. If you want to download YouTube music, please try MiniTool software.
The best time of the year – Christmas, is approaching. It is a music festival. Whether you're baking cookies, decorating a house, or wrapping gifts, Christmas music is necessary. This post lists 10 popular Christmas songs, which include YouTube Christian Christmas music, YouTube country Christmas music and YouTube traditional Christmas music and more.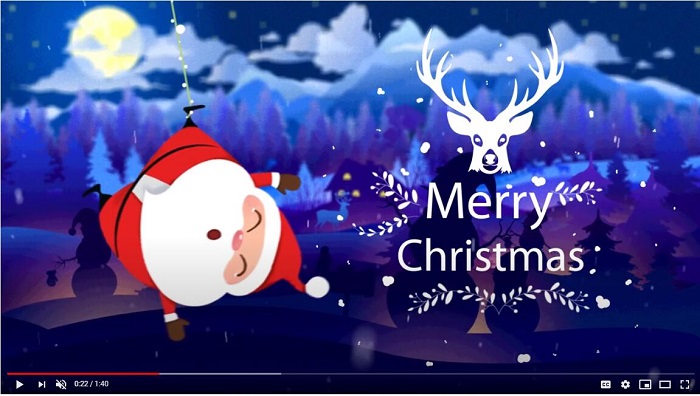 YouTube Christmas Music
1. Jingle Bells – Frank Sinatra
Jingle Bells is one of the most famous and frequently sung American songs in the world. It was written by James Lord Pierpont and published in the fall of 1857. Some claim that it was originally intended for Thanksgiving, but now it a perennial Christmas favorite.
2. Last Christmas – Wham!
Last Christmas is a song by British pop duo Wham!. Released on Epic Records in December 1984, it has received the attention of many artists since its initial release. It was once the most popular Christmas song in Britain in the 21st century.
3. Santa Claus Is Coming To Town – Michael Bublé
Santa Claus Is Coming to Town is a song by Canadian singer Michael Bublé. The song was released on October 24, 2011, as the second track on Bublé's Christmas album. His version has gained a lot of success.
4. The Christmas Song – Nat King Cole
The Christmas Song is a classic Christmas song written in 1945 by Robert Wells and Mel Tormé. According to Tormé, the song was written during a blistering hot summer. In an effort to"stay cool by thinking cool, the most-performed Christmas song was born. Nat King Cole's buttery smooth voice makes this a favorite Christmas song.
Also see: YouTube Music Will Be Preinstalled on Android 10
5. All I Want for Christmas Is You – Mariah Carey
All I Want for Christmas Is You is a Christmas song written and performed by American singer and songwriter Maria Carey. This song is a fast-paced love song. It is the best-selling modern Christmas song and is consolidated in popular culture and music.
6. Carol of the Bells – Pentatonix
Carol of the Bells is a popular Christmas carol, with music by Ukrainian composer Mykola Leontovych in 1914 and lyrics by Peter J. Wilhousky. It has been performed in many genres: classical, metal, jazz, country music, rock, and pop.
7. Have Yourself a Merry Little Christmas – Michael Bublé
Have Yourself a Merry Little Christmas is a song written in 1943 by Hugh Martin and Ralph Blane and introduced by Judy Garland in 1944. In 2011, Michael Bublé's version reached number 98 on the top 100 charts.
8. Wonderful Christmastime – Paul McCartney
Wonderful Christmastime is a Christmas song by English musician Paul McCartney. This song makes people seem to go back to the 70s.
9. It's the Most Wonderful Time of the Year – Andy Williams
It's the Most Wonderful Time of the Year is the symbol of the Christmas season. And it's the perfect soundtrack for decorating the house. The rollicking melody will have everyone in your family singing and dancing along.
10. Hey Guys! It's Christmas Time! – Sufjan Stevens
Among the five EPs of Christmas songs released by Sufjan Stevens, Hey Guys! It's Christmas Time! might be our favorite. It's a laid-back yet catchy song celebrating the joys of Christmastime alongside sleigh bells and electric guitar.
So many cool Christmas songs have been listed. However, playing them one by one is time-wasting. It's worthing adding them to your playlists to keep the Christmas cheer rolling automatically, giving you spare hands to put up decorations or build a snowman. 
Related: How to Make a Playlist on YouTube – Just Several Steps
Bottom Line
I hope these YouTube Christmas music keeps you going through the holiday. If you know any other wonderful Christmas music and playlists, please let us know via [email protected] or share them in the comments section below.