With the popularity of video streaming services like YouTube, fewer people choose to watch TV at home. But sometimes you may feel bored when watching YouTube videos alone. Thankfully, there are some free services that help you watch YouTube videos together with friends.
It's great to watch YouTube videos with friends at home, so you can talk about the plot of the show or your feelings with friends and so on (To have a better view experience, you can stream YouTube on TV or download YouTube videos to your computer with MiniTool uTube Downloader released by MiniTool).
But if you and your friends are not in the same place, what should you do? This post provides a list of websites that you can watch YouTube videos in sync wherever you are.
How to Watch YouTube Videos Together
Sync Tube
Sync Tube has a clean and simple interface with no ads. On this website, you can create a room or browse other rooms. If you want to listen to YouTube music with friends in real time, here's how:
Step 1. Log in to your YouTube account after going to YouTube.
Step 2. Find the song you'd like to listen to it with your friends. Then copy the URL in the address bar.
Step 3. Go to Sync Tube and tap on CREATE ROOM.
Step 4. When the room is created, paste the URL in the search bar and the video will appear. Click on it to add this video.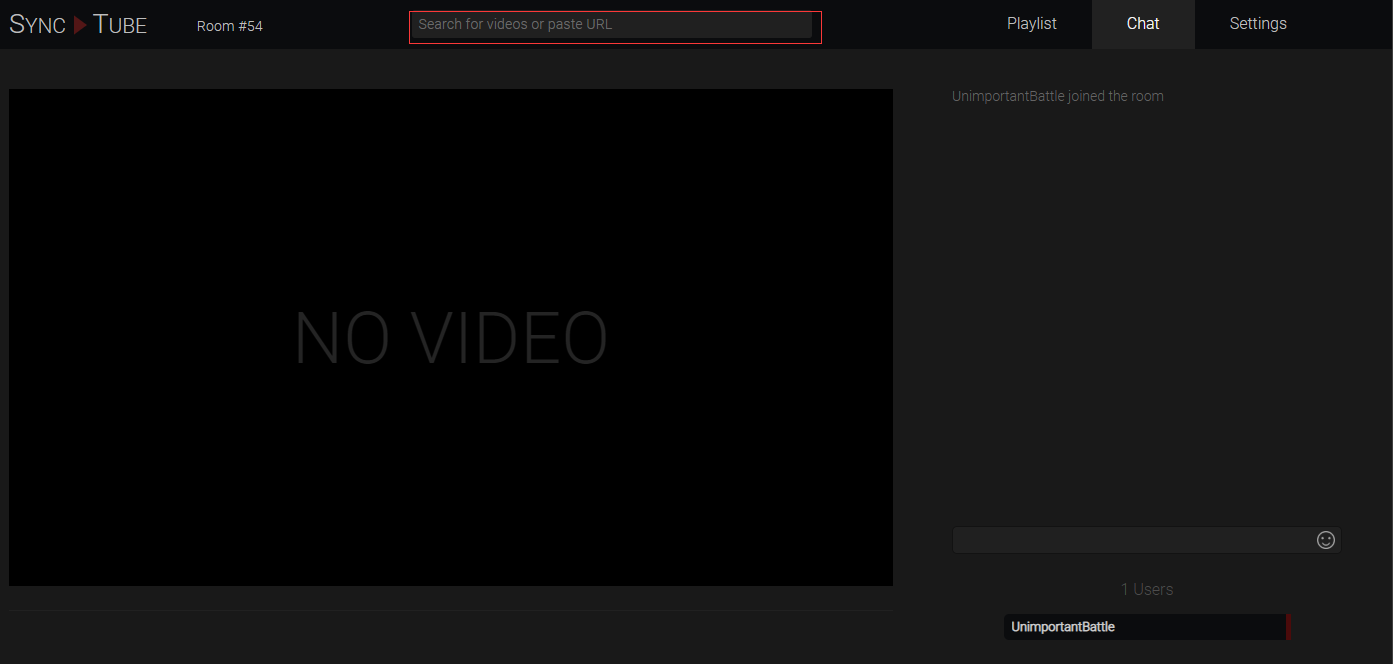 Step 5. Share the video URL with your friends. Once they join in, click the play button to watch YouTube with friends.
If you'd like to save the music you shared, you may like: How to Download Music from YouTube for Free.
Watch2Gether
You can enjoy watching videos, listening to music or going shopping on Watch2Gether. Watch2Gether allows you to watch YouTube videos together with your friends, talk to them in an integrated chat room. Except for YouTube, you can enjoy content from Vimeo, Dailymotion and SoundCloud in sync with your friends.
Related article: How to Download Vimeo Videos? 3 Solutions.
In addition, you guys can browse and shop from Amazon together. You can use this tool to watch movies together when you're in a long-distance relationship.
To watch movies with friends online, you just need to create a room, paste the video URL and click this icon to get a shareable link. Then you can watch videos with friends and have no need to sign up.
Read also: Best 9 Free Movie Sites on the Web – Watch Movies Online.
Sync Video
Sync Video is a platform that allows you to watch a video on YouTube or Vimeo simultaneously with your friends. If you focus on privacy, Sync Video is definitely a good option. It offers you a temporary nickname to launch a chat room and make it private.
If you want to make the room public, you have to sign up for a Sync Video account first.
This website also provides Firefox add-on and Chrome extension for you.
If you're looking for some apps that gather friends around YouTube, Vimeo or Netflix, here are:
Rave.
Netflix Party.
Kast.
Gaze.
Airtime.
Conclusion
Now, pick one website you like and watch YouTube videos together with your friends.
If you have any questions about how to watch YouTube videos together, please comment on this post.