Many videos called Thank You Coronavirus Helpers were created and uploaded to YouTube in 2020. This post gathers some of them. by the way, if you want to download these videos, you can try the free YouTube downloader called MiniTool uTube Downloader.
COVID-19 ravaged the world in 2020. In the tough year, medical staff and workers worked hard on the frontline to save us. Then, many videos called Thank You Coronavirus Helpers were created to express gratitude to them.
The post focuses on such videos on YouTube and lists some of them.
Thank You Coronavirus Helpers YouTube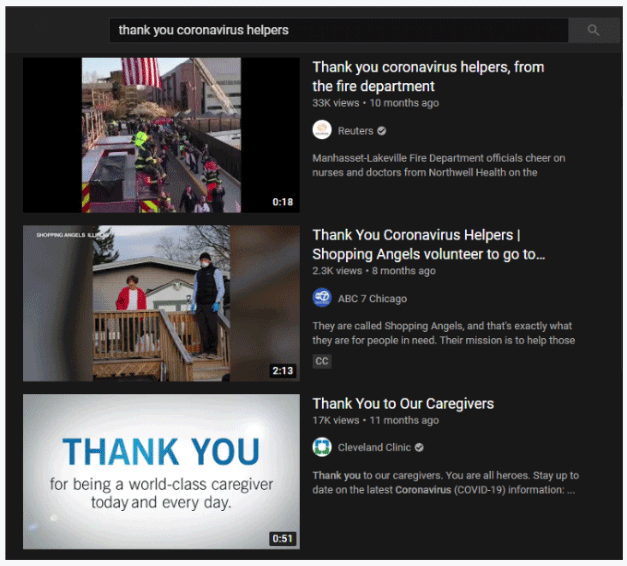 # Thank You Healthcare Workers
This video is from the Google channel and is to show gratitude to healthcare workers. The duration of the video is just one minute and this video has been watched by 6,235,274 times.
Go to YouTube and watch the video
# Easy Thanking Drawing with Word THANK YOU
This video is very creative. In this video, a man draws a picture with the word "THANK YOU". The eight letters become nurses, doctors, police, and those who serve on the frontline during the COVID-19 pandemic.
# Thank You to Our Caregivers
The Thank You Coronavirus Helpers video is simple. In this video, there are just some lines of simple words over a white-blue background but every word is full of gratitude. The words go like this:
To all of our caregivers
Your days (or nights) become busier and you didn't complain.
You rolled up your sleeves and said, "I here to help".
You smiled.
You comforted and you pressed on.
Under all of the pressure, you continue to give you all and put Patient First.
YOU ARE OUR HEROES.
THANK YOU.
# WE Say Thank You: Together against COVID-19
It is a heartwarming video. At the beginning of the video, twelve doctors and nurses are holding several pieces of paper with the words "We stay here for you, please stay home for us". Then, many pieces of paper appear in front of my eyes. They are being holed by people from different countries with the words "StayAtHome, FlattenTheCurve" on them.
Now, watch this video!
# Tribute to Fighters of Coronavirus
The video creator shows her gratitude to the heroes through drawing. A nice painting.
Have you watched these "Thank You Coronavirus Helpers" videos? If you like them, you can share them with others. If you want to see them offline, you can use a YouTube downloader like MiniTool uTube Downloader to download them.
MiniTool Youtube DownloaderClick to Download100%Free & Clean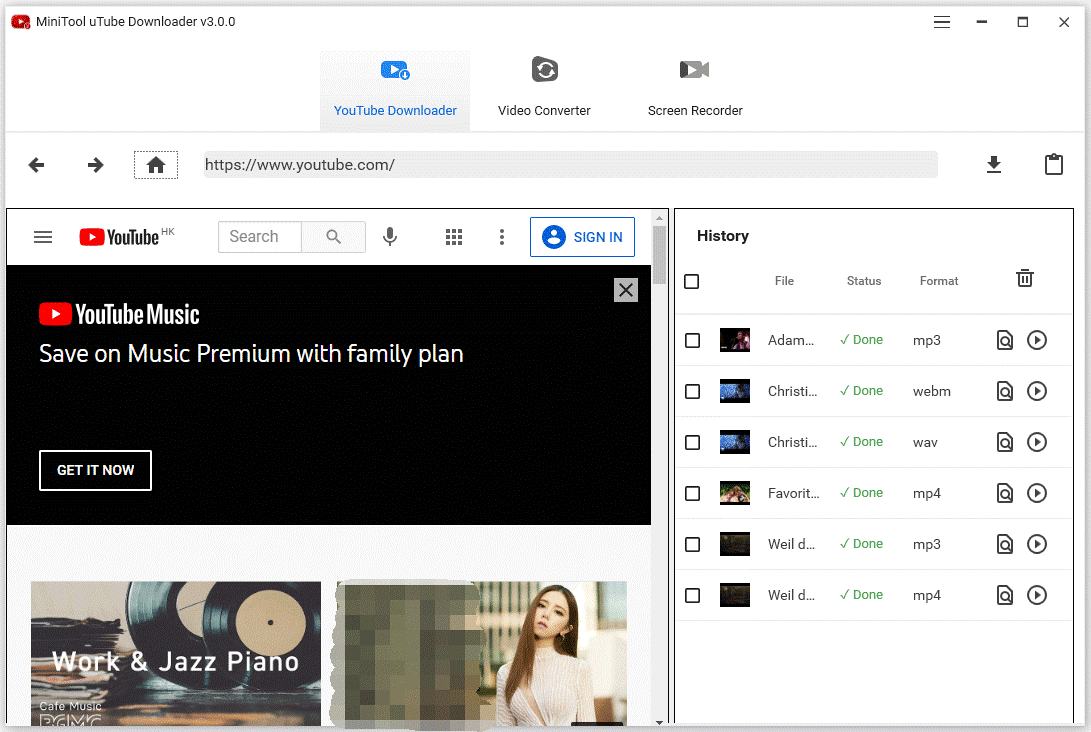 Bottom Line
Do you want to show your gratitude to the fighters of Coronavirus? There are many ways. You can create a "Thank You Coronavirus Helpers" video or write down your gratitude to the fighters in the following comment area.
You might be interested in One-stop Service on How to Make a Video for Beginners.