Channels like YouTube is among the well-known platforms for gamers to watch other gamers play. The gaming industry on YouTube is bourgeoning. If you are wondering what are the most popular games on YouTube, this post offers you the answers. In this post, we will share some popular games on YouTube right now.
The content in this post covers some of the most popular games to stream on YouTube. If you also need a tool to help you download these game videos for offline watching, you can try this free and safe tool – MiniTool uTube Downloader.
MiniTool uTube DownloaderClick to Download100%Clean & Safe
What Are the Most Popular Games on YouTube Right Now?
Here we listed the top 7 popular games on YouTube. You can choose to stream these game videos or play them on your devices.
Minecraft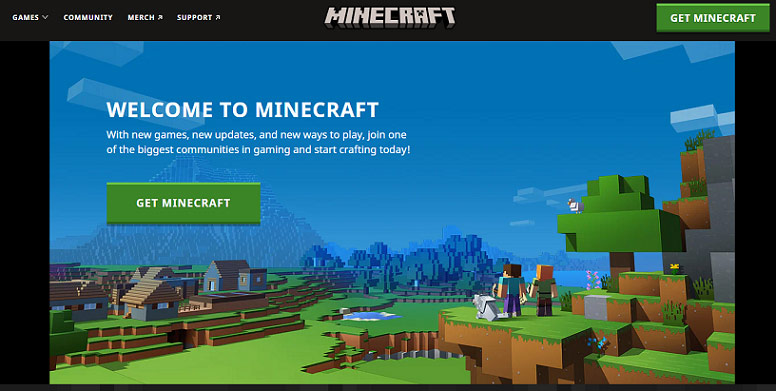 Minecraft is the first one on the list of the most popular games on YouTube, which has recently surpassed 1 trillion views on YouTube. Minecraft is a fictional game that you create with blocks.
Building stuff, cooperating with others, and communicating, are all possible in Minecraft. It is available on most platforms, including Steam and Xbox Live. While the game is usually played with others, there are ways to play alone, and you can also make your own servers and even share them with others.
Fortnite
Fortnite is also among the most popular game on YouTube with billions of views. Developed by Epic Games, Fortnite is a multiplayer game that utilizes the Unreal Engine. It allows players to build their own worlds and level up as they fight to survive in battle royales. The game is free to download but requires a microtransaction to purchase cosmetic items.
League of Legends
LOL is also one of the worldwide popular PC games on YouTube that can keep viewers or players at the edge of their seats for hours. It is made by Riot Games. Its popularity cannot be understated as it has a vast community of players.
Every round is unique and has different characters, so it is unlikely to see ordinary skirmishes and clashes. That's why LOL is among the most-watched games on YouTube and Twitch. Moreover, frequent tournaments contribute to the game's total views.
Mobile Legends: Bang Bang
While LOL is a great multiplayer online arena battle game available on PC, Mobile Legends: Bang Bang is an alternative for those who long for a mobile game of the same genre.
Mobile Legends has been downloaded over 1billion times and experienced more than 100M monthly players. Since the game is detailed and contains captivating graphics and animations, it allows this game to round off the list of the top popular games on YouTube.
Also read: Top Grossing Video Games/Franchises of all time/2022/2021/2020
Roblox
Roblox is not nearly the same as popular genres. On this gaming platform, players can build the entire universe and share it with others. In Roblox, you can do practically anything, from embarking on an adventure and competing with rivals to hanging out with friends and having some chit-chats.
Roblox is a one-of-a-kind game that prioritizes experience and communication. If you are mulling over creating a streaming channel, including Roblox in your gaming agenda is a must.
Grand Theft Auto V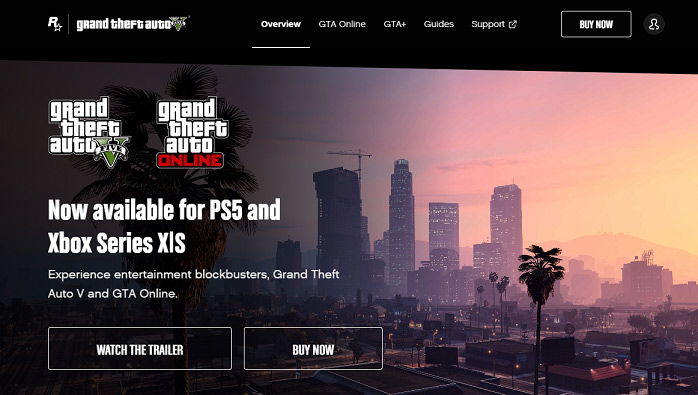 Grand Theft Auto V also set the record for the most popular video games on YouTube. The game gave Rockstar a new lease of life. Not only is it one of the most popular games accumulating hundreds of millions of people worldwide, but it's also among the top-selling video games of all time.
It was released back in 2013 and it still hasn't lost its charm after years. YouTube is stacked with GTA V Compilation videos that have billions of combined YouTube views.
Garena Free Fire
Garena Free Fire, launched by Kaltura, is a game that falls into a battle royale and a new audience measurement service that provides metrics specific to gaming. The game has already enjoyed substantial popularity thanks to its gameplay and diversity.
The genre traces its roots back to 10 years ago. After the game developers saw how much attention people paid to the genre, they started developing it rapidly, bringing Garena Free Fire into being in 2019.
You may also like:
Bottom Line
After reading this post, you have learned about some of the most popular games on YouTube. Which one do you like to play? Let us know and share your ideas in the comments below!