YouTube changes its website layout frequently. But, not all of you like to use the new YouTube layout. We have discovered that some of you are asking how to restore old YouTube layout. Now, this
MiniTool
post will offer you some useful guides. We hope they can help you out.
Tips:
The old YouTube layout is no longer in use now.
Do You Want to Restore Old YouTube Layout?
Normally, Google does not always change its websites' design and its apps. But, it has launched its own Material Design language. This it has modified the UI appearances and behaviors more frequently.
Take YouTube as an example. The UI appearance of YouTube has been changed for several times in the past few years. Compared with other Google site, YouTube has more changes. Usually, users like to use the new features of one thing because they always offer users with better performance.
However, not all people like to use the new interface of YouTube. We have discovered the following real case as follows:
How can I go back to the old YouTube layout?
They made the thumbnails way to big. Really screwed it up with this one. Is there any way I can revert it back to the old version?
See? This user thinks the video thumbnails of the new YouTube layout are too big and he/she is not satisfied with it. This user is asking for the method to restore to the old YouTube layout. Do you also want to do this job? If yes, you come to the right place.
In this article, we will show you how to go back to the old YouTube layout no matter you are using Chrome, Firefox, or other web browsers on your computer.
How to Go back to the Old YouTube Layout on PC?
It is very easy to restore to the old YouTube layout. You can follow these steps to do the job:
1. Go to https://www.youtube.com/.
2. Press the combination key CTRL+SHIFT+I, and then you will see a popup interface on the right side of the window.
3. Select the Application tab from the top menu and you will get a new list.
4. Go to find the Cookies option and the expand it.
5. You will see some websites. You need to select youtube.com to continue.
6. You will see another list with Name, Value, Domain, Path, and some other options. You need to find the one that is named as PREF.
7. Double-click on the Value table and then replace the value with f6=8. Here, you need to know that this operation may change the language preference.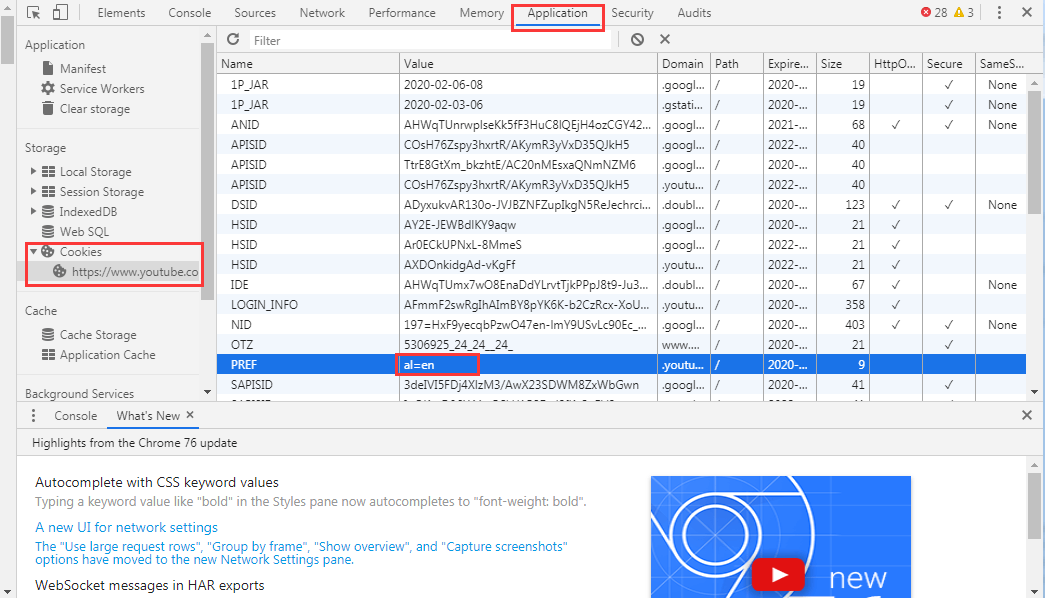 8. Close the interface you are operating.
9. Refresh or reload the YouTube page and you will see you get the old YouTube layout.
About YouTube Layout
Although you can take some operations to make YouTube go back to the old layout, starting March, you will no longer be able to hold off from switching to the latest layout of that design.
YouTube has announced that this decision will start next month. At that time, the only available version on the computer will be the latest Material Design-based user experience.
If you are still using the old design, you will see a notification that informs you to switch to the new YouTube layout. It is a good choice to switch to the new version to get used to it. However, it's your right to still use the old YouTube layout.
Tips:
Looking for a versatile video tool? Try MiniTool Video Converter! Download videos, convert audio & video, and record your PC screen effortlessly.