A good MP4 player should meet several requirements - support multiple file formats, offer handy features and have a user-friendly interface. However, since there are plenty of MP4 players competing with each other, choosing the best one for your device is not an easy task.
To help you choose a suitable and free MP4 player, this post lists the top 4 best MP4 players for different devices – Windows, Mac, iPhone, iPad and Android. You can check out the list and choose the best one for your device. If you are looking for an MP4 editor, try MiniTool software.
VLC Media Player (Desktop)
Among all MP4 players, VLC Media Player definitely ranks first. It is a free and open-source media player with a simple and intuitive interface that works on all platforms including Windows, Mac and Linux. MP4 videos encoded in MPEG-4 and H.264 can be played directly using this player without any third-party codecs. Besides, it supports to play popular video and audio formats, DVD, CD and VCD.
Features:
Play everything – Files, Discs, Webcams, Devices and Streams.
Play most codecs without codec packs.
Run on all platforms – Windows, Linux, Mac OS X, Unix, iOS and Android.
No spyware, no ads and no user tracking.
5KPlayer (Desktop)
5KPlayer is not only a top MP4 player Windows, but also an excellent MP4 player Mac. The interface of this free MP4 video player is very easy and intuitive. It can play most videos and music without plugins. In addition, it is known for its variety of streaming options. In addition, 5KPlayer allows you to import videos and music from YouTube, Facebook, Vimeo, MTV and other websites.
Features:
KM Player (Desktop & Mobile)
KM Player is one of the best MP4 players to play 4k video content. This free MP4 player has a simple and intuitive user interface which includes full features. And it allows you to watch videos seamlessly without worrying about the formats and encoding of videos. You can play videos from cloud storage, websites and networking services. Now it is available 233 countries all over the world and can be accessed in 36 languages.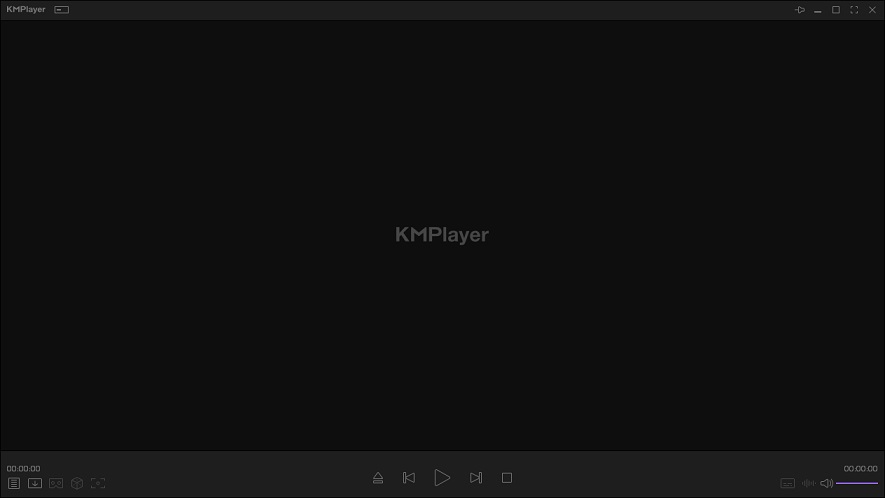 Features:
Supports all popular video file formats.
Support slow motion playback.
Offer KMP connect function.
Subtitles control and customization.
MX Player (Android)
As everyone knows. MX Player is the first Android video player to include hardware decoding, hardware accelerated playback and more. It has a simple and easy to use interface and supports almost all video and audio file formats. It has many powerful features such as gesture control, subtitles support, and child locks. It also comes with other plugins that offer more features.
Features:
Offer advanced hardware acceleration.
Multiple gestures to control subtitles.
Fast transfer files without mobile data usage.
Keep kids entertained without worrying that they will make calls or launch other apps.
Bottom Line
4 Best MP4 players listed above offer an array of features for you to choose from. Hope you can get the one that suits you best. If you have any questions or suggestions about it, please let us know via [email protected] or share them in the comments section below.