Are you looking for some suggestions to make YouTube safe for kids? This post offered by MiniTool Solution is what you need. It will offer you multiple tips to protect your kids. You can try to set up family accounts, help your kids upload videos safely and privately and more. Get more information now.
Before, television was the mainstream. Nowadays, kids are not so interested in TV. Instead, YouTube is the mainstream.
In theory, children can't sign up for YouTube until they are 13. However, many parents allow their children to get around this rule and make their own accounts.
According to a survey by Common Sense Media, children ages 8 and younger spend an average of 48 minutes a day on mobile devices, and total screen time is 2 hours and 19 minutes.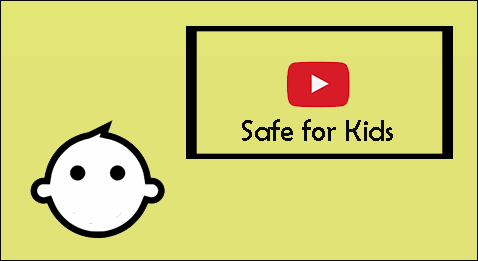 There's some great content on YouTube and You can find almost anything you need. However, YouTube also has a dark side. It's not hard to find stolen/porn/hate speech/profanity videos.
YouTube has taken steps to prevent inappropriate content from being distributed to young people on its platform. For example, it created YouTube Kids. This platform sets filters to capture videos that children shouldn't see. YouTube has also taken advertising revenue from the channels for adult-content videos aimed at children, thus losing the incentive to do this kind of marketing.
Right now, if you want to know how to make YouTube safer for your kids, here are some useful suggestion for you in the following parts.
Further Reading: YouTube Kids – Prevent Children from Inappropriate Video Content.
Set up Family Accounts
If you have young children under the age of 12 and you want to protect your children from inappropriate content, you can try setting up a family YouTube account. To do that, you can create a new Gmail account and then set up the accompanying YouTube channel.
By using family accounts, you can make approved video playlists and subscribe to family-friendly channels. If your children watch videos on this account, these videos will appear in the history list on the left. In this way, you can monitor their viewing.
In order to make this account as securer, you can add some other additional layers as follows.
Disable the Search option and pause Watch History. These actions can prevent YouTube from gathering information from the videos that your children watched.
Enable YouTube Safety mode/Restricted mode. If your family accesses YouTube through multiple browsers, you should do this with all browsers.
Lock the Safety mode by protecting it with your login credentials.
Help the cause by tagging inappropriate videos. YouTube does have someone in charge of monitoring these notifications. The video you report will be automatically blocked from your channel.
Turn off Autoplay. The next video in the list may not be appropriate, so it's best to prevent YouTube from automatically launching the video.
Personal Account Safety
At the age of tween, your children may become reluctant to use the family channel or be restricted to the playlist you set. You can enable one of the following ideas so that your children can still safely use YouTube on their own channel.
Use a networking service such as OpenDNS (provided by Cisco to add additional content filtering and security layers.
Monitor with network filtering software, such as Norton Family Premier/McAfee Security's Safe Eyes. These programs will alert you when your children are watching inappropriate videos and you can block those that are objectionable.
Know It's More Parents' Responsibility
You can't blame YouTube for your kids seeing everything you want it to block. Honestly, you are the most important filter for your children and you are responsible for communicating with your children.
You should tell your children about your expectations for using the platform and put these systems in place to let them know that you are watching their browsing behavior closely.
Conduct random phone checks. Check their viewing history. If it's empty, remain suspicious. They may be deleting their histories to avoid being caught reading things they shouldn't.
Make sure that restricted mode is enabled for every application and browser your children use.
Talk to your children about what they should do if they see something inappropriate and the consequences of not following your rules.
You need to know their username and password.
In a word, you should do your best to make YouTube safe for kids.
Upload Content to YouTube
Today, YouTube has an easy way to upload content. Many children want to start making their own videos at an early age, but if they upload content without supervision, it can lead to disastrous results. For example, they may give away their identity, location and other personal information.
If your children want to upload videos, as a parent, you can do the following to protect him/her:
Upload videos with them safely and privately.
Publish privately first. Private uploads allow people with links, such as family members, to watch videos, but are not open to the public.
Kill the comments on videos.
After that, you should be able to make YouTube safe for kids when they are uploading content.
You may be interested in this topic: YouTube Agrees to New Protections for Children, $170 Million Fine.
Bottom Line
Are your children using YouTube? Are they trying to upload videos to YouTube. If so, you need to make YouTube safe for kids while they are using YouTube. You should monitor their use and try the useful tips given above.