In daily life, unintentionally delete videos, files and applications are common problems. Especially deleting a wrong YouTube video when you manage your videos. Or finding your YouTube videos are gone when you open the computer one day. So to avoid video loss, you need to back up these YouTube videos by MiniTool software – MiniTool ShadowMaker.
How to Find Deleted YouTube Videos
As the most popular video-sharing platform, now YouTube has nearly 2 billion monthly logged-in users. It shows YouTube has greater money making potential and still grows in popularity, according to Fortune.
Due to the money-making opportunity on YouTube, many people choose to be a YouTuber. As a member of YouTubers, you may encounter many problems with managing your channel. When you want to delete some videos on YouTube, but you delete a very important YouTube video mistakenly.
Another situation is all your YouTube videos disappear all of a sudden. Besides, you have no YouTube videos backup.
How to find deleted YouTube videos? Is there any chance to recover YouTube videos? In this case, this post offers you two solutions for different situations. One is find deleted YouTube video online, the other is restore original YouTube videos on computer.
Solution 1: Find Deleted YouTube Video Online
Want to recover deleted YouTube videos without installing any software? You can use a power deleted YouTube video finder – Internet Archive WayBack Machine. It's a non-profit digital library of numerous music, movies and books which allows researchers, historians, scholars, the print disabled, and the general public to access is for free.
With it, you can find deleted videos and save them on your computer. Not only that, it offers you 20 million books, 4.5 audio recording 4 million videos, which is definitely worth of use.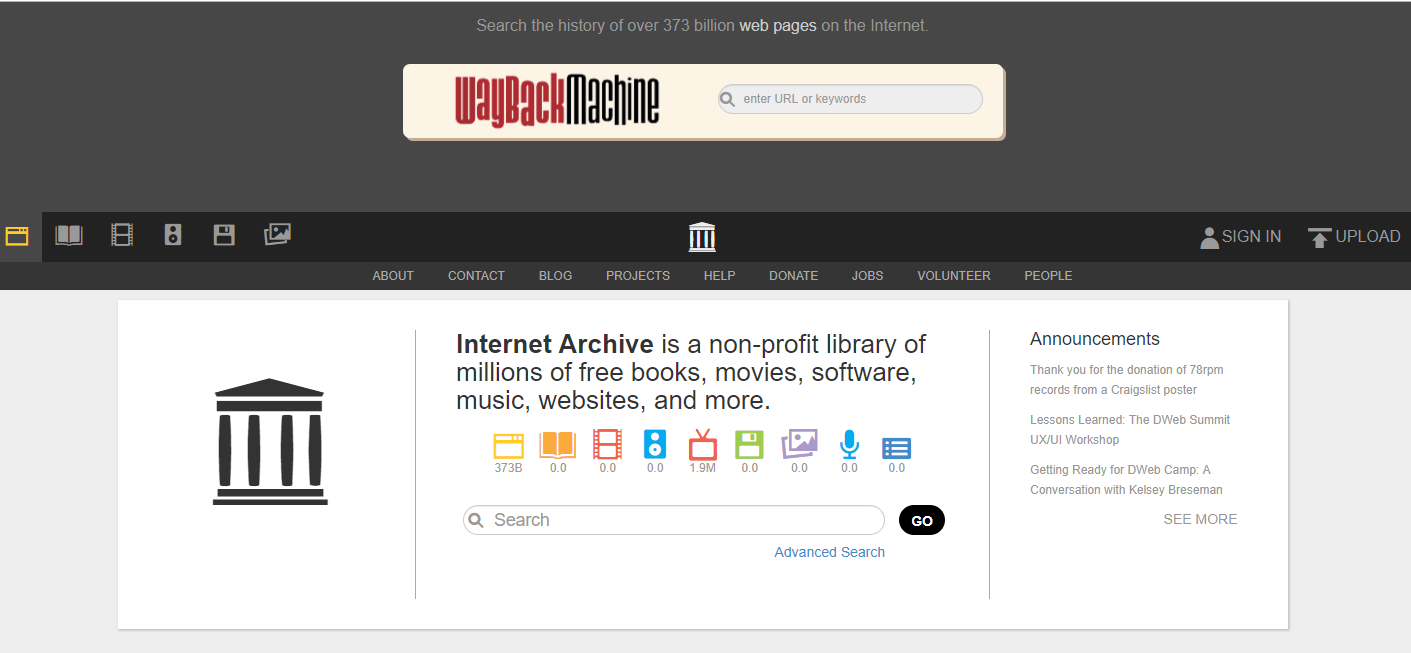 Want to watch the deleted YouTube video, please follow the steps:
Open the official website and sign up for an account, if you have no WayBack Machine account.
Then log in to your email account connected to YouTube and find the email you received about your previously uploaded videos.
After finding the deleted video, copy the link and paste it in the Internet Archive WayBack search box, and click Go to find deleted videos.
It will show you the relevant information about the deleted YouTube videos. Then you can download the videos and re-upload them to YouTube.
Solution 2: Restore the Original YouTube Videos on Computer
If you can't find those videos on your computer you'll upload to YouTube, you can use a powerful data recovery software to restore your YouTube videos. Here recommend you MiniTool Power Data Recovery.
With this tool, you can recover various file types, such as video, word, pdf and ppt. Besides, you can preview 70 file types before recovery. It can help you restore the deleted YouTube videos and allows you to recover 1 GB file for free.
Here are the steps:
Launch the software and access its main interface.
Choose the disk where you save YouTube videos.
Scan the disk and check YouTube videos you want to restore.
Save the videos on another location.
Conclusion
You must have learned how to find deleted YouTube videos. Accidentally delete your videos? Try these solutions to recover videos successfully.
If you have any questions about restoring YouTube videos, leave a comment below.