Cropping means to cut the image of the video to resize the video. It can help you remove unwanted objects or black bar of the video. How to crop a video? In this post, you will learn how to crop a video on YouTube/PC.
There are some reasons you have to crop a video on YouTube or PC.
You want to remove some unwanted objects and black bars because they destroyed the video.
You need to crop the video to fit for various social media, because the same video appears differently on social media platforms.
To solve this, here are some instructions for cropping a video. If you edit the YouTube video like changing the video format, try MiniTool software - MiniTool Movie Maker.
How to Crop a Video
There are two choices for cropping a video: crop a video on YouTube and crop a video on PC.
How to Crop a Video on YouTube
Forget to remove watermark from the YouTube video? You can remove it by a YouTube video cropper – Kapwing. To crop a YouTube video, you don't have to download the video and upload it to Kapwing, but paste the URL. What's more, you can also crop any video to Instagram, Twitter and Facebook in seconds.
Follow these instructions to crop YouTube videos.
Step 1. It's easy to get the YouTube video link. Find the video you want to crop and copy the URL in the address bar.
Step 2. Go to Kapwing, paste the video URL in the box and sign in later. Or sign in with your Google account or Facebook account now.

Step 3. Remove the black bars by adjusting the dotted box on the video. Or select the wanted video size from the preset sections below.
Step 4. When you're done, choose Done Cropping to get the editing window. Then click on Publish to resize video.
Step 5. The process will take a few minutes. After that, tap on Sign in to remove the watermark and download the YouTube video, if you don't sign in with Google account.
How to Crop a Video on PC
If you are looking for a cropping tool for your PC, you may want VLC media player. It works on all operating systems. VLC is not only a video cropper, but also a powerful media player that supports almost all video formats. You may want to know How to Play a VOB File in Different Ways.
Here's how to crop a video on PC:
Step 1. Download and install VLC media player, and open the program.
Step 2. Import the video file from your PC by select Open file on the Media tab.
Step 3. Pause the video and click the Video option. Then hover your mouse on Crop to select the video size you want. Or customize the video size by clicking Tools>Effects and Filters>Video Effects>Crop.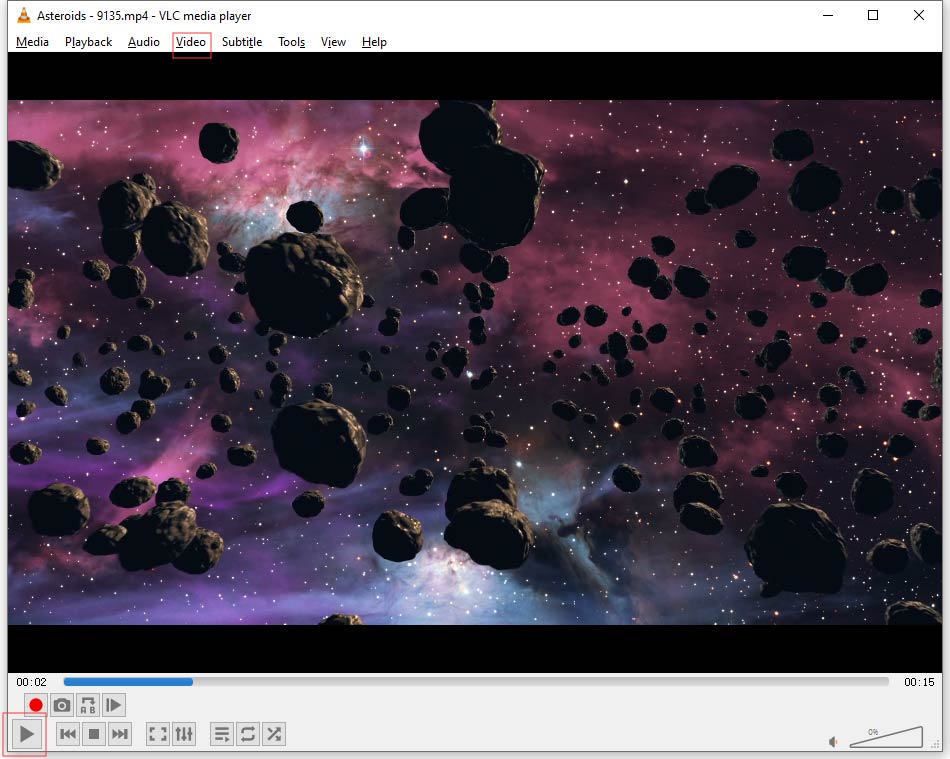 Step 4. In the end, choose Convert/ Save… from Media.
Related article: VLC Alternatives? The Best Alternatives to VLC 2019 for Mac/Windows.
Conclusion
Do you have YouTube videos to crop? Read this post and learn two ways to crop your videos.
If you have any questions about how to crop a video on YouTube, please leave a comment below.