If you want to make your YouTube videos play on big screens, you can cast your YouTube videos from your phone to Xbox 360. Read this post, and we will tell you the way. Besides, you can also use MiniTool uTube Downloader to download YouTube video.
Are you looking for the way about how to watch YouTube TV on Xbox 360? Come on to read this post. Let's see how to do it together.
How to Cast YouTube to Xbox 360?
Step 1. Get your YouTube app go on Xbox 360
You should get the YouTube app going on Xbox 360. Remember to make Xbox 360 connect to your TV first. Then you should go into the app's YouTube settings on Xbox 360, and you will see an option saying "Pair Your Mobile Device". After you click this option, you will see a nine-digit number that is produced by Xbox 360.
Step 2. Open your YouTube app on your phone to go into Settings
You should open your YouTube app on your phone first, and then go into Settings to select Pair YouTube TV. At this time, you are supposed to enter that nine-digital number which is mentioned in the first step. In addition to that, you should give a name for your TV. Next, select the Add option.
Step 3. Cast your videos from phone to Xbox 360
After you pair your phone with TV, you will see a little TV button which is at the top of each YouTube video you want to cast on your mobile phone's app. You can tap this little TV button to make your YouTube videos appear on the big screen of your TV.
At this time, you can use your mobile phone as a remote control to pause and adjust playback, you can also choose to tap that little TV button again to return to the original appearance of that video so that you can select other YouTube videos in the list to play.
After you follow these steps, you may grasp how to watch YouTube on Xbox 360. It's really easy to operate.
Tip: How to Download YouTube Videos Using MiniTool uTube Downloader?
MiniTool uTube Downloader is a very professional YouTube video downloader without ads and bundles. You can use this software to download your favorite YouTube videos, audios, playlists, and subtitles.
What's more, this software can also offer you with different video resolution options. The most important thing is that you can use it without spending a dime.
MiniTool uTube DownloaderClick to Download100%Clean & Safe
If you have downloaded this software on your PC, then I will teach you how to use this software to download a video or an audio. Here are eight steps:
Step 1. Open this software.
Step 2. Search a YouTube video which you want to download in the search box. The search box is next to the Home icon of this software's operation interface.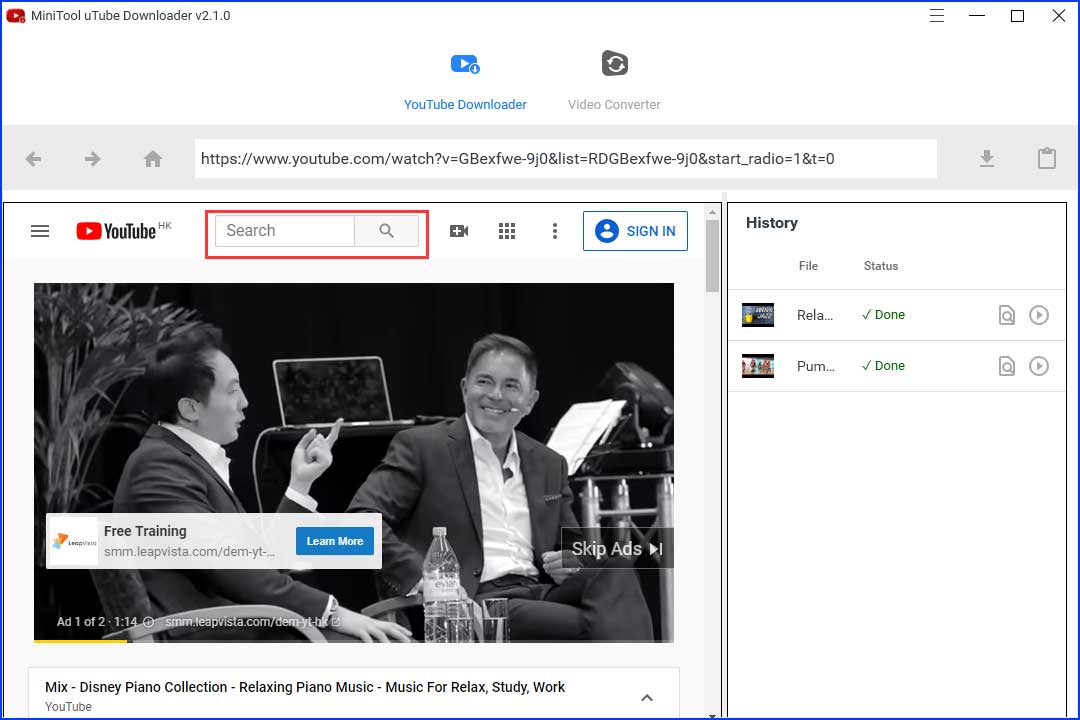 Step 3. Find your target YouTube video from your search results, and then click that video.
Step 4. Click the download icon which is on the top left corner of this software's interface.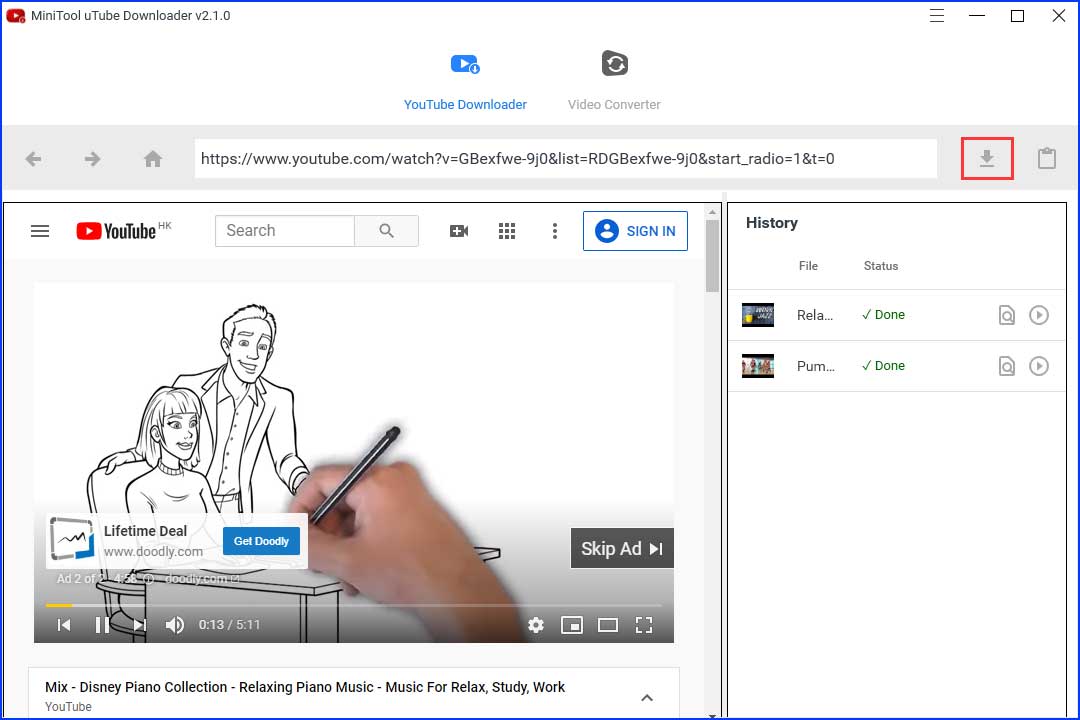 Step 5. Select your needed video or audio format, like MP4, MP3, WebM, and wav.
Step 6. Choose the subtitle if available.
Step 7. Click the DOWNLOAD button.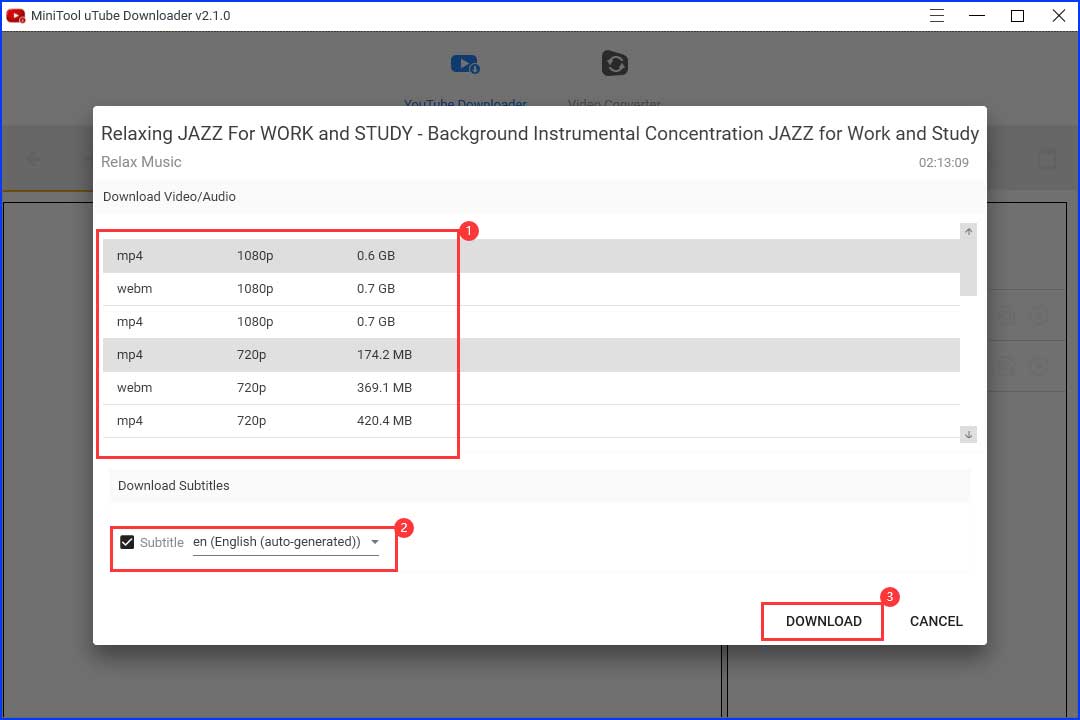 Step 8. Choose one place in your PC to save the video or audio.
This software automatically generates a default location for your downloaded YouTube videos. If you don't like that location, you can set one location you like on your computer. First, you should click the Hamburger button which is on the top-right side of this software's operation interface, and the click Settings. Finally, a new pop-up will appear, and you can choose the location you like to save your videos.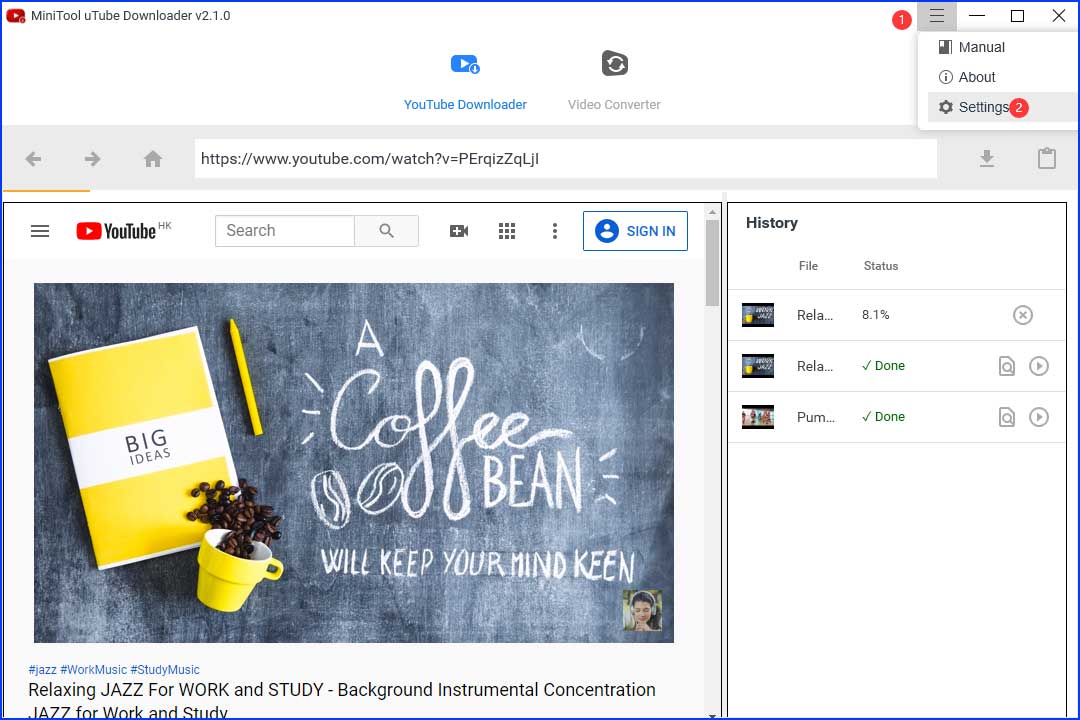 Bottom Line
Hope this post will be helpful for you. If you have any related issues, you can comment on our post to let us know.